Flexible options for surgical trainees providing better work-life balance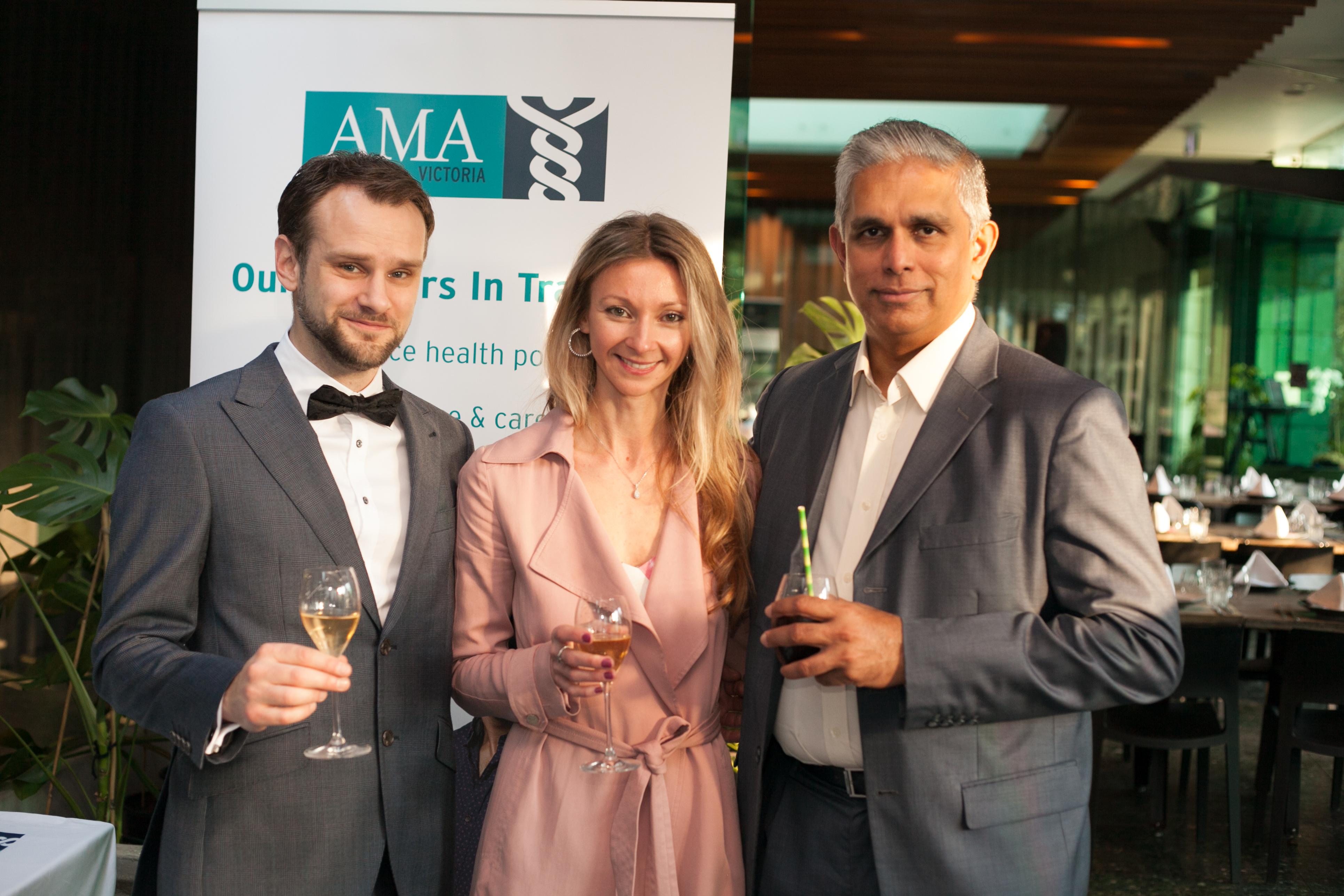 Almost a decade ago a survey of Australian surgical trainees found a 100-fold disparity between the number of surgical trainees who were undertaking part-time training (0.3 per cent) and the number of trainees expressing an interest in undertaking less than full-time training (33.8 per cent ). Surgical training has certainly not led the way with flexible training, but positive change is underway.
Training inflexibility has traditionally meant that some doctors leave the workforce before completing postgraduate training because of the impossibility of balancing professional and personal commitments. This comes at considerable cost to the individual doctor and also our community. Access to flexible training and work opportunities are also an increasingly important determinant of career choice.

Austin/Northern Training Hub offers flexible training positions
Pleasingly, Victoria's Austin/Northern Training Hub is now offering flexible working arrangements to general surgical trainees from across Australia, allowing trainees to continue SET during periods when it is not feasible to undertake full-time training and allowing the opportunity to combine training with research, additional study, hobbies, carer roles, sporting roles and more. In this edition of Vicdoc, we explore how the Austin/Northern Training Hub's initiative works and speak with general surgical trainees Dr Jasmina Kevric and Dr Stephen Kunz about their attitudes and experiences with flexible training. In the next edition of Vicdoc we will explore how flexible training works from a supervisor and employer's perspective.

Flexible training models
Flexible surgical training is generally offered either through a job share arrangement, or a part-time stand-alone position. A job share arrangement requires two trainees to be matched for specialty, geography and training level. A part-time stand-alone position, such as that offered at the Royal Adelaide Hospital in 2009, offers flexible training without requiring two matched, like-minded trainees. However, as with the job share model, it does require approval from the employing hospital, supervisor and specialty board.
In 2020, Dr Kunz and Dr Kevric will undertake a job share arrangement at the Austin/Northern Training Hub. "The Austin/Northern network offers (and encourages) flexible training within the accredited registrar sphere," Dr Kunz explains. "The set-up is of a week-on, week-off schedule, allowing continuity of care with patients while allowing time away from work."
While the initiative was initially solely at the Austin, and only for general surgery SET registrars, Dr Kevric says the initiative is expanding and additional options may be introduced. "This is primarily aimed at SET registrars but also may become optional for non-SET registrars who are interested in week-on, week-off work arrangements, particularly if a SET trainee is unmatched. In 2020 the program is expanding to the Northern Hospital and will consist of 16 positions for eight trainees."

Reasons to pursue flexible training
Dr Kunz's desire to improve his work-life balance has been a key factor in his decision to pursue a flexible training position in 2020. "The clinical workload of surgery can make you weary and personally I find it easy to fall into the habit of staying back late at work; there's always an extra patient to see, an extra case that could use a pair of hands, an extra research project to complete.
"As a result, now eight years out of medical school, having run the gauntlet of a year of cardiothoracic surgery, being accepted onto the general surgical training program and completing 18 months in rural Australia, I've found it has taken its toll. I've lost touch with friends, I've lost healthy habits and the interests that once sustained me have fallen by the wayside."
Dr Kevric has witnessed the benefits her colleagues have found from flexible training. "My observation of my colleagues who have undertaken it this year is that they seem much happier, more balanced, with numerous research projects under their belts and able to attend to family commitments. Over the years I have spent a lot of energy on training and research, looking after patients, fully committing to my work, whilst still trying to have a healthy relationship and social life.
"I spent two of my last four years of training interstate or in rural regions, away from my partner, which can take a real toll. I found that adding exam study to everything else would mean I'd have to sacrifice something in my life. We talk a lot about sacrifice in surgery but I think there is a better way if we can work more flexibly."

Flexible training is not a gender specific issue
A common misconception about flexible surgical training is that it is a gender specific issue, but in fact trainees of all genders are increasingly requesting flexible training. Dr Kevric notes that gendered misconceptions around flexible work can be harmful for all trainees. "People may think that flexible work is only suited to mothers who have child care commitments or that men are not as ambitious if they seek part-time training.
"(There is a misconception that) unless you are 100 per cent committed to full-time work and operating constantly you are not ambitious or interested. But the truth is that surgery has many competencies, technical and non-technical and part-time work gives us the opportunity to focus on other aspects of surgery that we may not see in clinical practice. It gives us the opportunity to be human, to enjoy family time and to feel happy within ourselves. This certainly can only make us better doctors."

A supportive supervisor plays an important role
Part-time surgical training has the full support of the Austin/Northern Training Hub's general surgical supervisor, A/Prof Vijayaragavan Muralidharan, who has been instrumental in facilitating the arrangement.
"The flexible training option was discussed at the General Surgery Board long before the program commenced," A/Prof Muralidharan explained to Vicdoc. "The increase in number of trainees, particularly trainees who wanted to pursue flexible training, lead to the formation of a formal program at Austin Health. The Austin worked well because we have a large number of trainees who already did week-on, week-off arrangements, for example night shifts and subspecialty rotation. We thought that if we can make it work at a subspecialty tertiary hospital then it can work anywhere."
With such a supportive supervisor, trainees at the Austin/Northern Training Hub have found the application process straightforward.
"Murali (A/Prof Muralidharan) has been very supportive of any trainee wishing to undertake the flexible training," Dr Kevric said."The process was very easy; Murali wrote a support letter to General Surgeons Australia… the flexible training was approved and I was allocated to my preferred training rotation. This arrangement was encouraged and recommended to me by the previous candidates who stated that their social lives improved drastically whilst still being able to achieve training requirements and a balanced lifestyle."
Dr Kunz also acknowledged the important role that a supportive supervisor plays. "Given our supervisor's keen interest in flexible training and research into the area, we feel well supported to ask for and achieve it," Dr Kunz said.

The negative impact of inflexible training options
A lack of flexible training has negative impacts on doctors and hospitals, according to Dr Kevric. "It leaves doctors who are looking for flexibility in the workforce without a choice. It also forces the doctors to choose between work and other life or personal factors, which can negatively impact their wellbeing and work performance. There is also a significant financial impact if a doctor has to cease work because of a lack of flexible workplace arrangements."

Barriers to flexible training
Efforts to introduce flexible training need to consider barriers at the individual, hospital, college, specialty society and supervisor levels. Dr Kevric believes these barriers will reduce over time, particularly as trainees gain access to information about available options. "The main barriers are access to the information and lack of awareness of the positions and availability," she said. "Also, training supervisors are required to write a support letter and unless they understand the value of flexible training, flexible training will probably not be as encouraged. I think with time this will improve and I hope talking about it now will open doors to other trainees wishing and needing to pursue this pathway."

Cultural shifts are underway
Dr Kevric acknowledges that cultural shifts are increasing the demand for flexible work, noting a positive change in attitudes from interns through to consultants in recent years. "I think it is much more accepted to want to be a well, rested doctor than it has been in the past," she said. "I was pleasantly surprised how interns' attitudes towards flexible training has changed over the years. Consultants have also jumped on board with the concept and this practice of job sharing has now almost been normalised at Austin Health among the general surgery departments."
A/Prof Muralidharan agrees. "Every program has critics. I would say that we have shown it to work. The benefit for the unit is that it will have two accredited trainees for an entire year. The hospital is financially better off due to reduced overtime and there is always an extra trainee who can potentially cover sick leave on their weeks off if they choose to do so."

An employer of choice
Offering flexible working arrangements is making the Austin/Northern Training Hub an employer of choice, as trainees seek alternatives to the traditional 'full-time only' training model. "If I were in the situation of picking my training network again, access to part-time choices would certainly be an important factor," Dr Kunz said.
Research demonstrates that doctor fatigue compromises patient care and that fatigue hampers learning. This, coupled with a desire to improve trainee wellbeing and work-life balance led the AMA to develop a National Code of Practice for hours of work, shift work and rostering for hospital doctors in 2005. In line with this, Dr Kunz believes that the Austin/Northern Training Hub's flexible working initiative may improve both doctor health and patient care. "It's a positive initiative and acknowledges that the next generation of doctors require flexible solutions to maintain the best care for themselves and their patients."
Dr Kevric concurs. "The hospital that offers flexible training has really thought about the wellbeing of their staff. If circumstances arise which preclude doctors from continuing full-time work, the option of flexible working will still allow for clinical practise and maintenance of skills whilst pursuing other interests – rather than quitting."

Part-time stand-alone or job share?
While there are pros and cons when comparing the job share model of flexible training to that of the part-time stand-alone option, the Austin/Northern Training Hub favours the job share model. "The general feedback from interns and residents is that they wanted a flexible way to train," A/Prof Muralidharan explained. "The stand-alone part-time option for some seemed not to work because they were not able to leave on time for commitments, such as childcare. The week-on, week-off options worked better for those reasons."

Looking towards the future
AMA Victoria applauds the Austin/Northern Training Hub's move to offer flexible working arrangements and the work of A/Prof Muralidharan in setting-up and supporting surgical trainees. We look forward to a future when it is the norm for doctors to have access to flexible working arrangements – whether that is full-time flexible, part-time job share or part-time stand-alone – from internship through to retirement.
If you are having difficulty accessing part-time or flexible working or training arrangements, please contact the AMA VictoriaWorkplace Relations team on (03) 9280 8722 to discuss your concerns, your rights and your options.

Dr Jill Tomlinson
Plastic surgeon
AMA Victoria Board Member
Tags