#129 Bushfire smoke clouding our skies can affect our health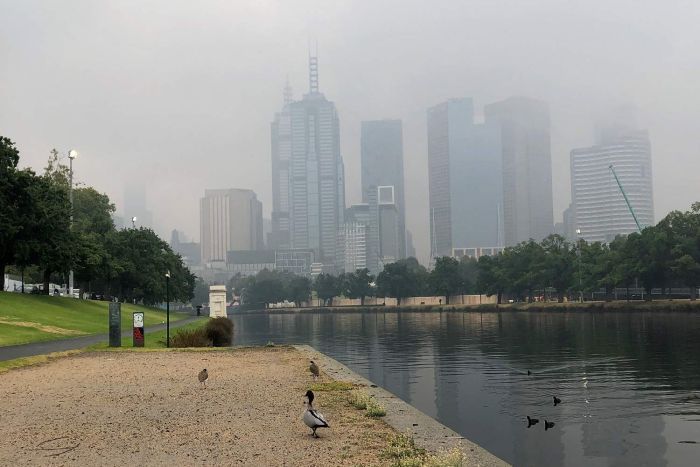 19 February 2020
This summer, Australians have watched in horror as bushfires have ravaged our country. At least 33 people have lost their lives, thousands have lost homes and properties, many more have been displaced and a billion plus animals have perished. Based on the experience of Black Saturday in 2009, the mental health impacts from the fires will likely be substantial and evident for decades.
The bushfires have also resulted in significant smoke pollution which has shrouded cities and towns in NSW, Victoria and the ACT, in some cases for weeks on end.
On a day of particularly poor air quality in Victoria, Ambulance Victoria reported a spike in calls for breathing problems from average of 187 per day to 282 (a 51 per cent increase). In a week of peak smoke in December, there were approximately 25 per cent more emergency department presentations at NSW hospitals than the weekly average and NSW Ambulance fielded 30 per cent more calls than usual.
While the effects of exposure to pollutants from a single bushfire episode may be short-term and relatively mild, the risks of repeated or prolonged exposure to air pollution can be cumulative. Therefore, while medium and longer-term health impacts of this summer's smoke pollution are not yet known, there is concern these could be substantial.

What is in this smoke and what are the risks to human health?
Bushfire smoke is composed of a complex mix of particles and gases, many of which can harm human health. Of these, fine particulate matter less than 2.5 microns in diameter (PM2.5) pose the greatest risk. Because of their size, these can penetrate deeply into the lungs and from there enter the bloodstream.
Short term exposure to PM2.5 has been associated with exacerbations of lung diseases such as asthma and chronic obstructive pulmonary disease, as well as heart attacks, strokes, pre-term birth and deep vein thrombosis. Recently, a study from the US also found associations of short-term PM2.5 exposure with a number of other prevalent but rarely studied diseases including septicaemia, fluid and electrolyte disorders and acute kidney injury.
The range of health impacts attributable to PM2.5 is seen even at low concentrations, including those normally seen in Australian cities and lower than the World Health Organization guideline concentration for 24-hour average exposure of 25 μg/m3. Indeed, epidemiological studies have been unable to identify a threshold concentration below which PM2.5 has no effect on health.
However, the adverse health impacts from PM2.5 increase with dose. For instance, for the rarely studied disease group mentioned above, each 1 μg/m3 increase in short-term average PM2.5 levels was shown to be associated with an average annual increase of 2050 hospital admissions, 12,216 total days in the hospital and $US31 million in hospital and post-acute care costs. In a study from Japan, every 10 µg/m3 increase in short term exposure to PM2.5 was associated with a 1-4 per cent increase in risk of out of hospital cardiac arrest.
Notably, PM2.5 concentrations this summer have peaked at over 400 in Brisbane and Melbourne, 700 µg/m3 in Sydney and 800 μg/m3 in Canberra. At these times, air quality in these cities was the worst in the world.
Smoke also contains pollutant gases such as sulphur dioxide (SO₂) and nitrogen dioxide (NO₂). Both cause an acute irritant respiratory response with cough and wheeze, especially in asthmatics. Short-term exposure to these gases has been associated with increased respiratory and cardiovascular morbidity and increased mortality. With longer-term exposures, SO2 increases asthmatic episodes in children and reduces birth weights, while NO2 reduces lung growth in children and increases respiratory symptoms in asthmatic children.
Carbon monoxide is also found at high concentrations in bushfire smoke. When inhaled, carbon monoxide passes from the lungs to the bloodstream where it binds to haemoglobin. Elevated carboxyhaemoglobin concentrations can cause headaches and confusion, thereby impacting the safety of those in close proximity to the fires. High level exposure can also exacerbate cardiac or respiratory illness and, within minutes, lead to suffocation and death.
Australian studies have also shown associations between lower background levels of carbon monoxide and increases in hospital admissions for cardiovascular disease and mortality. The strongest effects are in the elderly and those with pre-existing heart disease.
Importantly, carbon monoxide is not filtered out by respiratory masks, including those worn by firefighters.
Other toxic pollutants in bushfire smoke include polyaromatic hydrocarbons and volatile organic compounds - specifically formaldehyde, acetaldehyde, acrolein, benzene and toluene. Some of these substances can act as respiratory irritants and some are potentially cancer-causing.
Some groups are particularly susceptible to the health impacts of bushfire smoke. These include those with chronic lung or heart diseases, smokers, pregnant women, infants, children and the elderly. For those with underlying medical conditions, it is important to take prescribed medications as directed and to keep these close. Medical help should be sought if symptoms worsen.

How can people protect themselves?
The most important step that can be taken is to minimise exposure.
People should stay informed, using real-time, local air quality data to guide their activities and travel.
They should stay indoors with windows and doors closed when air quality is rated poor or lower.
Those with air conditioners should set these to recirculate internal air rather than drawing polluted air in from outside.
Air purifiers with a high efficiency particle air (HEPA) filter can reduce the number of fine particles indoors, although to work well, the air purifier must be matched to the size of the room it is in and the room well sealed.
Where possible, people should avoid outdoor physical activity, because increased breathing increases inhalation of pollution.
When outdoors, P2 face masks can prevent inhalation of fine particles, but will only offer protection if well-fitted. In addition, wearing a P2 mask can make it harder to breathe and increase risk of heat-related illness. Cloth and paper masks are not effective against smoke pollution.

What can we do to minimise our exposure to bushfire smoke in the future?
Scientists have long warned that climate change would increase the risk of extreme bushfires in Australia. They have also told us that this risk will only accelerate over time. In Australia, there is an average projected increase of extreme bushfires of 30 per cent by 2070. Bushfire experts tell us that no amount of hazard reduction burning will prevent future devastation from bushfires in a heat-charged climate.
To curtail bushfire risk, we must cut our greenhouse gas emissions rapidly and deeply. The burning of fossil fuels, like coal, oil and gas, must be phased out.
With Australia's emissions continuing to rise year on year, doctors need to speak out about the need for a credible greenhouse gas pollution reduction policy for the sake of health.
An urgent plan is also required to prepare Australian communities, health and emergency services for escalating fire danger and pollution events. This must include widespread education about the risks of air pollution and how to stay safe.
In addition, because of the historically brief and episodic nature of past bushfire events, data on the health effects of prolonged smoke exposure is limited. With more severe and prolonged bushfire smoke episodes expected over time, research to enable us to better understand and manage the effects of smoke exposure on health will be essential.

A/Prof Katherine Barraclough
Victorian Chair, Doctors for the Environment Australia
Nephrologist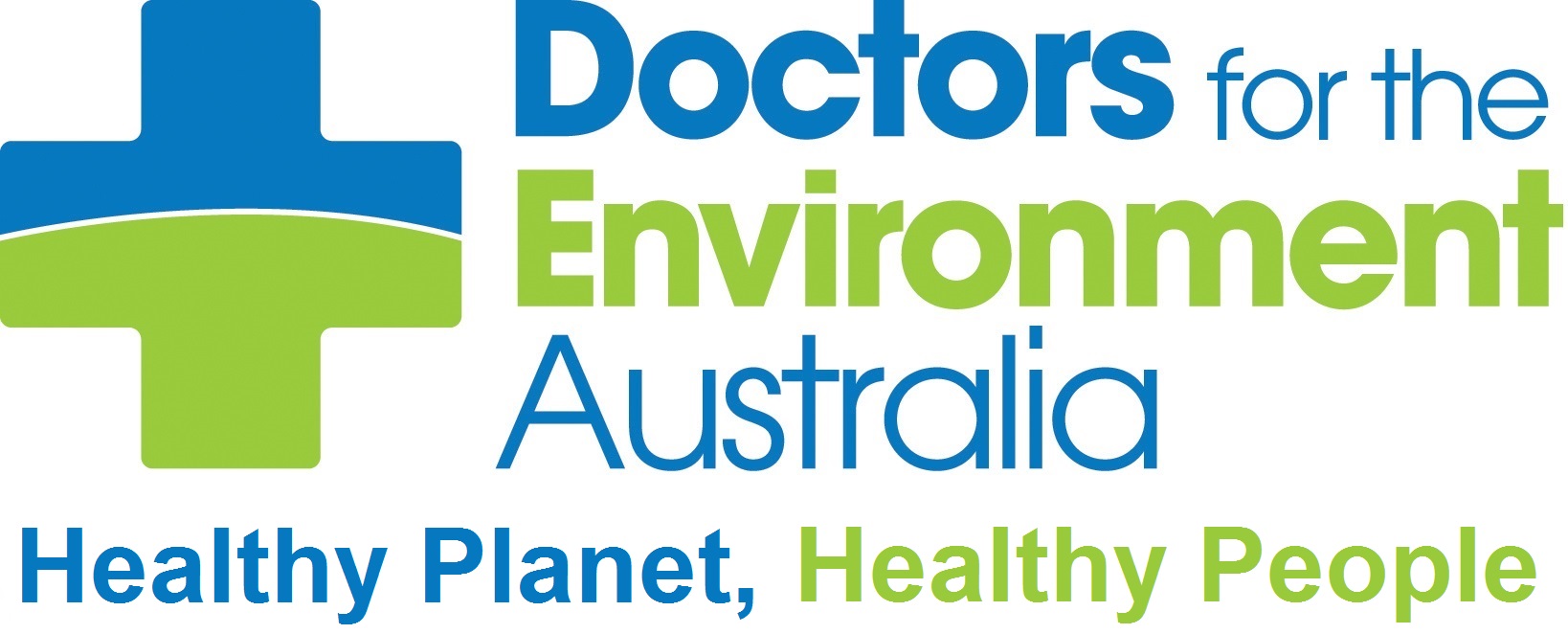 Tags