#182 July Vicdoc out now!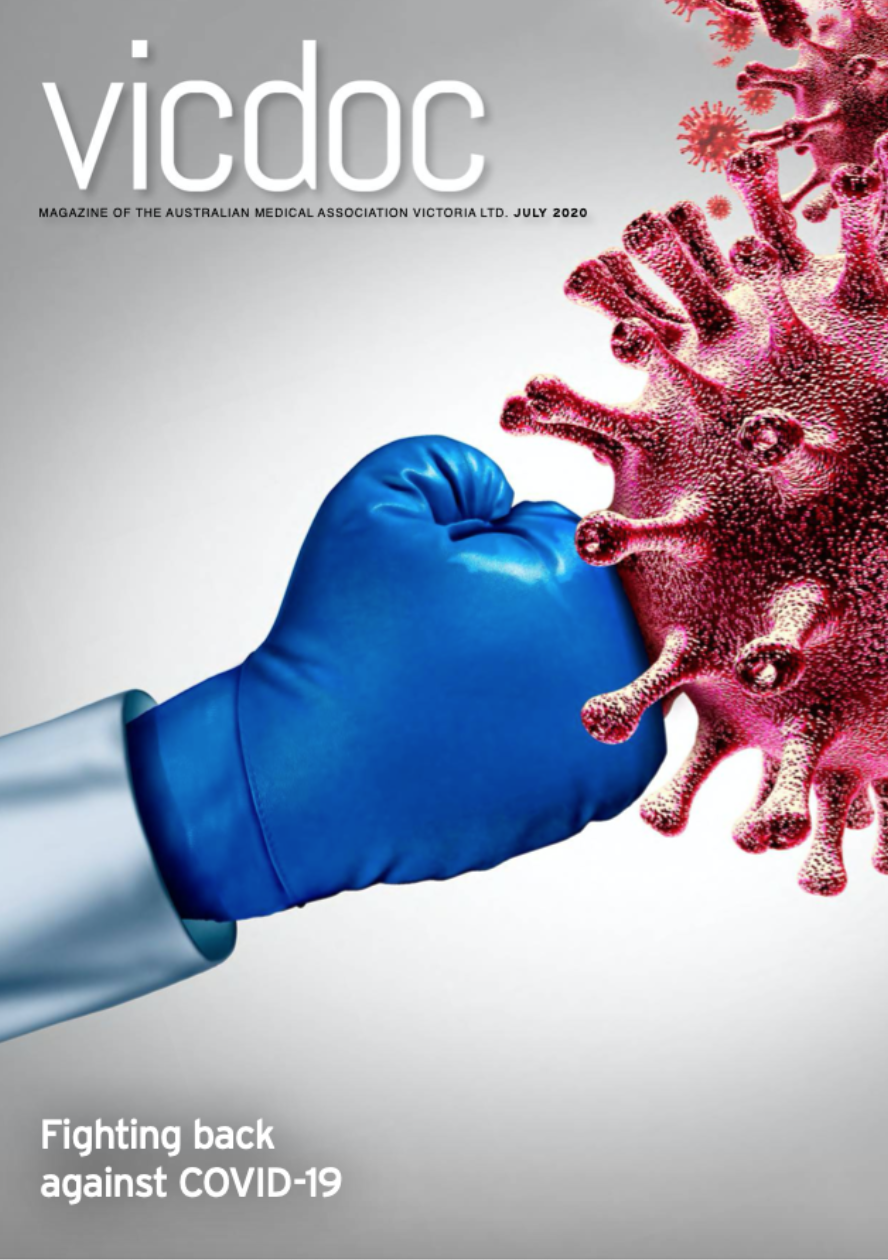 25 June 2020
The new digital Vicdoc magazine is now online for you to access on your smartphone, tablet or desktop.
Some of the features include:

Is managing Victorian hospitals via devolved governance working?
AMA Victoria President, A/Prof Julian Rait, writes that the COVID-19 crisis provides another example of why the devolved governance of Victorian hospitals may need a re-think.

COVID-19 highlights the crucial role of general practice
"In the era of COVID-19, general practice has never been more important," writes Section of GP Chair, Dr Ines Rio. "Not only will we continue doing what we've always done, we can play a crucial role in making sure our hospitals can cope with whatever is thrown at them."

The Royal Melbourne Hospital implements virtual monitoring
Emergency Department consultant at the Royal Melbourne Hospital (RMH) and AMA Victoria member, Dr Martin Dutch, has developed a program to monitor patients for COVID symptoms outside of the hospital. RMH staff use a device to effectively monitor the oxygen levels of patients from their homes, allowing for a reduction in people using beds while still maintaining peace of mind.

The COVID-19 treatment trials that 'learn as they go'
Researchers from the Doherty Institute and the University of Melbourne outline the challenges associated with finding an effective treatment for COVID-19 and the trial they are currently working on.

Plus, there are many more interesting features for those looking to read about something other than coronavirus!
Access to Vicdoc is restricted to members-only, so please use your regular AMA Victoria website login details, using your registered email address.

Tags