#234 Encouraging kindness in the healthcare sector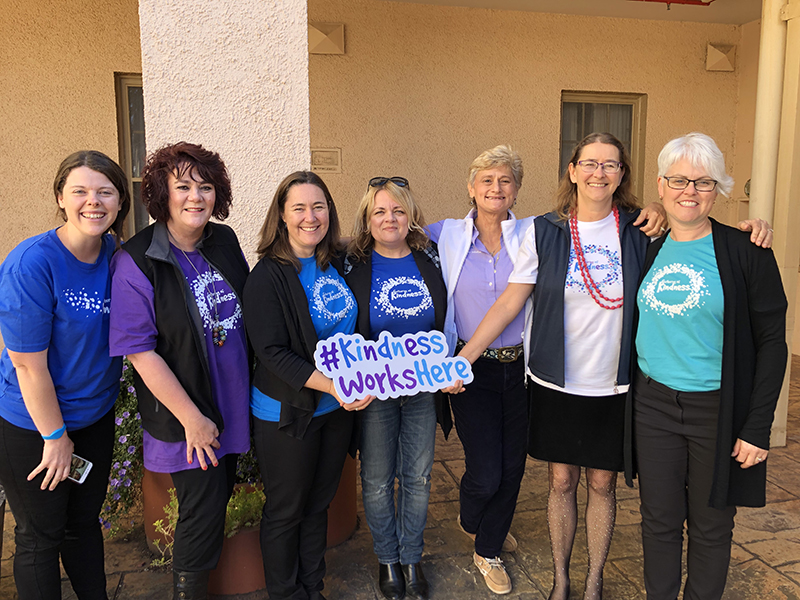 27 October 2020
The Gathering of Kindness (GoK) is a movement that encourages individuals and organisations to develop a culture of kindness in their healthcare workplace. The GoK began by identifying the direct connection between organisational negativity, staff behaviour and wellbeing, and patient safety.
The movement brings together people from inside and outside the healthcare sector - clinicians, executives, thought leaders, artists, musicians and innovators - to imagine a healthcare system where kindness, trust and respect are the fundamental components, and where bullying is unacceptable.
By building awareness of the importance of kindness, the GoK is developing a community of healthcare professionals promoting and valuing acts of kindness. This approach is helping to engage and reinvigorate healthcare professionals, reconnecting them with the purpose of their work, and building safer, more supportive environments for staff, patients and their families.
In COVID times, we have found that kindness resonates and sustains people even more than ever. Rather than cancel events, we have adapted and moved them to a virtual format.
AMA members are invited to get involved and join this year's Gathering of Kindness, with a series of fascinating, creative and thought provoking online events available from 9 November onwards.
Here is a sneak peak:
On World Kindness Day, 13 November, we will hold three ticketed special events:
Dr Chris Turner, ED Physician from the UK who leads the group Civility Saves Lives. Chris will talk about developing wisdom during healthcare careers, the importance of civility and kind leadership. He will be available for a Q&A after his talk.
Hear from Simon Anderson, the co-author of Kindness in Public Policy in Scotland. This work has definite application for our healthcare conversations.
Panel discussion with Julia Harper - CEO College of Intensive Care Medicine, David Clarke - CEO Australian Institute of Health and Safety, and Dr Carmel Crock - Director of ED for the Royal Victorian Eye and Ear Hospital, facilitated by Sharee Johnson (SKJ Consulting). They will explore health workforce wellbeing.
Tickets will be $25 per session. We are also offering an organisational rate of $5000 for unlimited enrolment of staff to these events.
For more information, bookings and the full program for the week, please visit gatheringofkindness.org/events

Prof Catherine Crock AM
Physician, The Royal Children's Hospital, Melbourne
Faculty of Health, Deakin University
Chair, Hush Foundation
Tags