#15 Sue English, General Practitioner
Dr Sue English has been a doctor for over 30 years and currently works as a GP in Hampton at Bayside Medical Group.
What do you enjoy most about your job?
I do a lot of women's health and share-care obstetrics. I love the continuity of care where I'm looking after three or four generations of a family. I love being able to advocate – I've learnt how to advocate for my patients through my work in Timor. When someone says, 'no that can't be done', I know that's not always the right answer. You try further or ask someone else the question. I love the privilege and the intimacy of relationships with my patients.
What is your biggest challenge at the moment?
Time. Being able to fit everyone in. From a clinical perspective, it's young people with anxiety, eating disorders and drug problems. They're the ones my heart goes out to and I find them very challenging. That's where the advocacy comes in.
I had a 21 year-old patient with a complex trauma disorder who was suicidal. A psychiatrist was seeing her in my rooms and I said to him that as her GP I needed to work out my role and what I could do to help and he said to me, which I'll always remember, 'Never underestimate the value of a normal relationship. Just having a normal relationship with that young person where you are a role model that they can talk through issues with'.
When I might have felt I wasn't doing much good and she wasn't getting better, it's about hanging in there, not getting frustrated, and not getting angry – which I think I used to do as a younger doctor. I used to get very frustrated and think they better go and see someone else because I'm not getting anywhere. It's actually about hanging in there and maintaining those normal, long-term relationships with them and giving them another adult in their life.
Time management is a major issues for GPs. I've learnt to set better boundaries with my time and I look at my schedule each week and if I think there's patients coming in who have booked a 15-minute appointment but they're likely to need more, I'll just go back to our receptionists and ask them to make it a 30-minute appointment or lengthen the appointment because I know they'll need the time. If they don't have a longer appointment, I've started this rule with patients – three problems is fine for 15 minutes, but if you have any more than that, it should be 30 minutes. Sometimes they might have a long list and think they can fit it all in, but that's incredibly unfair on me and puts a lot more pressure on me which compromises my ability to be the best I can be for them.
You can read about Dr English's volunteer work organising life-changing surgery for East Timorese children in the August/September 2017 edition of Vicdoc.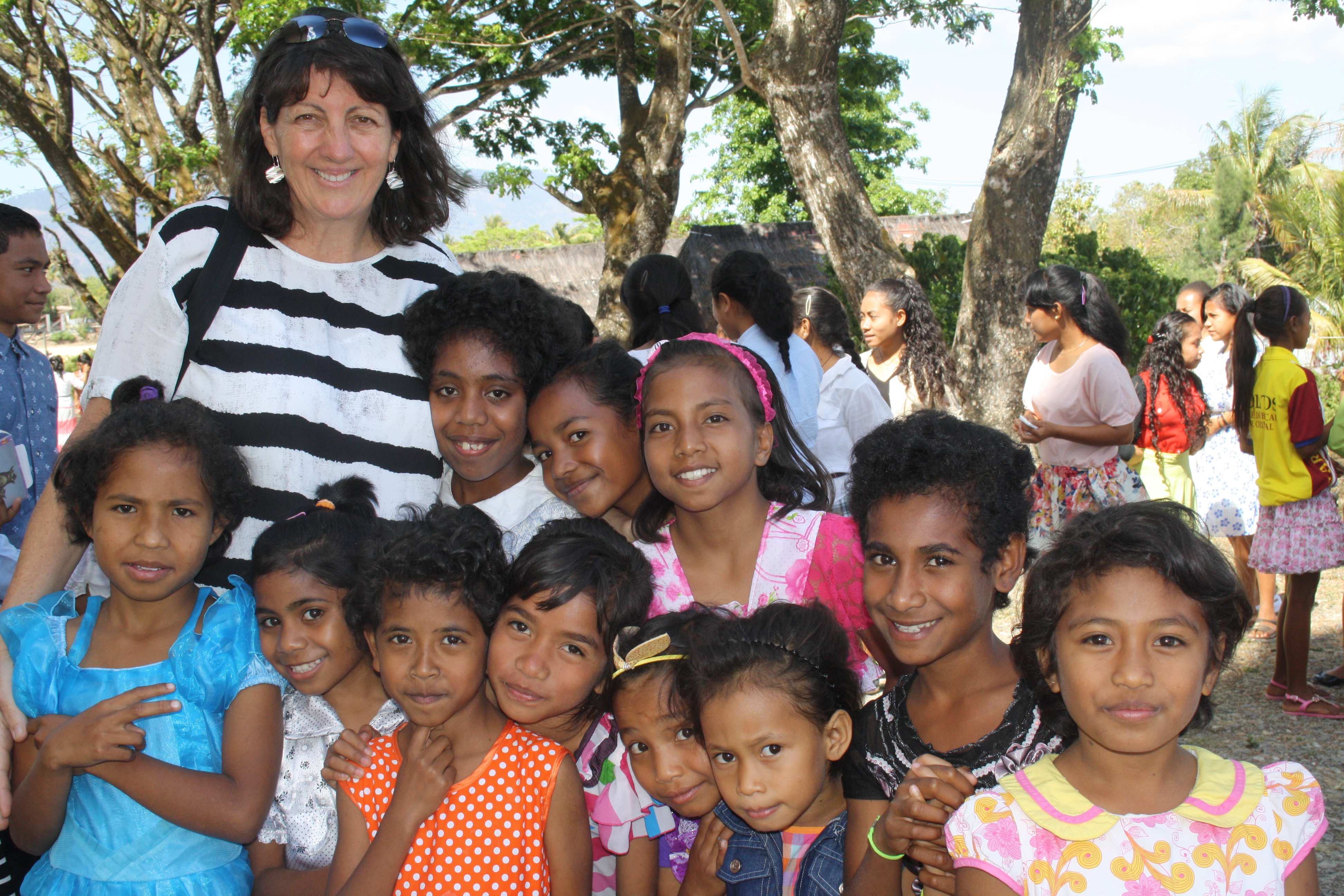 Dr Sue English with children from an orphanage in Venilale, Timore Leste
Tags