#27 AMA Victoria's President outlines key election priorities
31 September 2018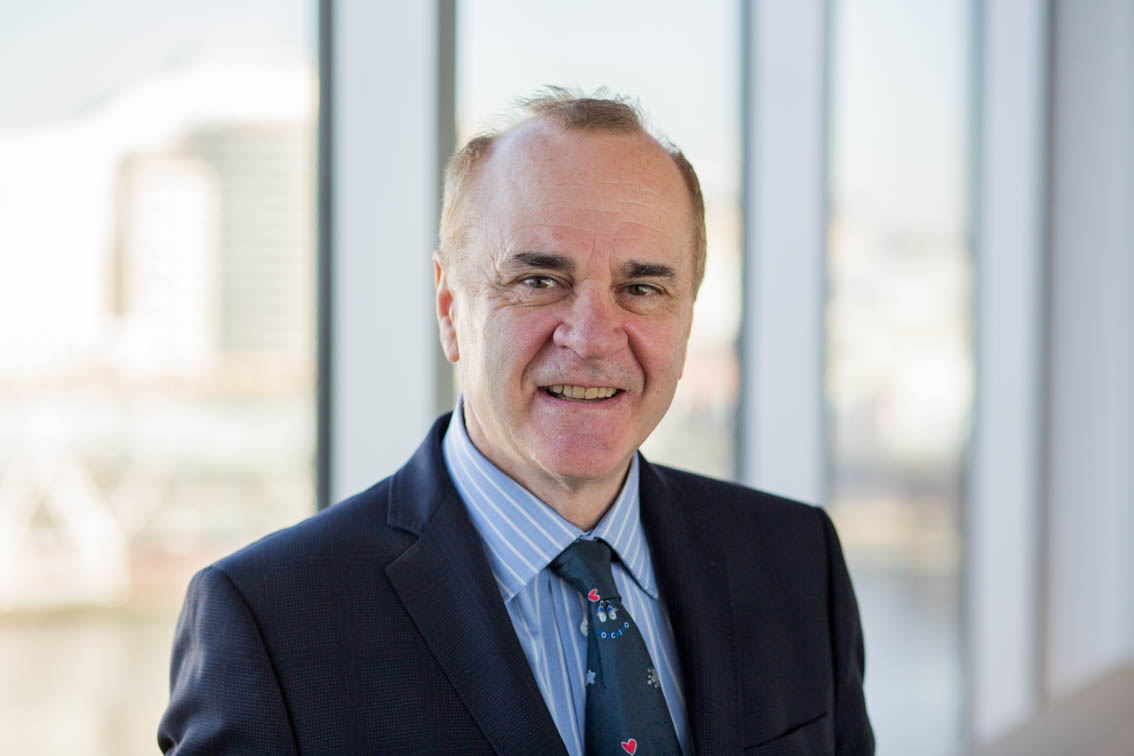 AMA Victoria President, Julian Rait
The following is an exerpt from a speech delivered by AMA Victoria President, A/Prof Julian Rait at the 2018 Dinner with the Minister, with The Hon. Jill Hennessey:
With the Victorian State Election approaching, I would like to take the opportunity to outline some of the key priorities for AMA Victoria in the coming months.
Australia's health system is ranked one of the best in the world and yet it is routinely marked down on indicators relating to health equity. In the lead-up to the election, AMA Victoria will call for this to be addressed - particularly in mental health and regional and rural health - so that every person across Victoria has equitable needs-based access to high quality and timely health care.
We will also be advocating for improvements in public hospital culture and infrastructure, drug and alcohol rehabilitation and palliative care.
In mental health, stakeholders agree there is a crisis. AMA Victoria is hopeful of longer-term improvement resulting from the State Government's large investment of $705 million in this year's Victorian Budget.
The announced initiatives are the beginning of much needed reform. Hopefully a renewed long-term and bilateral government commitment to targeted investment and careful planning will improve the accessibility and quality of mental health care in Victoria.
Investment must be, at a minimum, commensurate with sustained population growth. Mental health service delivery must also evolve to respond to changing patterns of population needs and to make the most effective use of available and future resources.
In line with the Victorian branch of the Royal Australian and New Zealand College of Psychiatrists and Mental Health Victoria, AMA Victoria will be advocating for a significant further investment from the State Government to fund an additional 477 public mental health beds along with a minimum of four new pilot specialist outpatient psychiatry services over the next three years.
In rural and regional health, this year's Victorian Budget committed to closing the gap in health inequality between the 23 per cent of Victorians who live in rural and remote areas and the remaining 77 per cent who live in the cities. Most notable was the $461.6 million investment to redevelop the Ballarat Base Hospital and the additional $50 million boost to the Regional Health Infrastructure Fund.
However, greater focus is needed on key initiatives aimed at addressing health workforce shortages in rural and remote regions of the state by allocating funding to support teaching, training, recruitment and retention of medical practitioners, in particular general practitioners.
General practice plays an integral role in supporting rural and regional Victorians to be healthy and productive members of society. There is significant variability in the density of GP services in rural and regional areas. In many regional areas, GP practices are concentrated in larger towns and this creates access issues for people living in more remote parts of rural Victoria.
In rural Victoria, especially the smaller cities and towns, GPs working as Visiting Medical Officers (VMOs) are the backbone of the medical workforce in public hospitals. AMA Victoria is concerned about the challenges of attracting and supporting GPs, as well as other specialist doctors to Victorian rural and regional areas.
Although perceived as a federal responsibility, AMA Victoria calls on the next Victorian State Government to provide greater support for rural GPs so that they can deliver quality care for their communities.
Another key area for AMA Victoria is palliative care. We will be seeking greater funding for palliative care teams to ensure that every Victorian who wants to die at home is supported to do so. Bybuilding a strong and integrated specialist palliative care workforce that can respond to community demand for palliative care services, we hope that Victoria can become a leader in end of life care.
Improving public hospitals is also a top priority for the AMA.
Too many doctors in public hospitals experience bullying, sexual harassment, blame, low levels of morale, fatigue, high levels of stress, low levels of support, unsupportive management and high levels of burn-out. Young doctors are particularly vulnerable.
Continuing examples of bullying and harassment of students, trainees and other medical staff, and especially of women, have emphasised the need for us all to do more to support the culture of our workplaces.
Of course, all forms of harassment and discrimination have negative effects on a person's career and on their physical and mental health. We as a profession can no longer ignore the full range of such negative behaviours or continue to passively follow the institutional permissiveness that allows such conduct to occur.
Furthermore, there is evidence that improved patient experiences and health outcomes will follow from an improvement in public hospital culture. Evidence suggests that staff engagement is the most critical measurable element of organisational culture that effects patient experiences and patient outcomes. Hospitals where staff are engaged report reduced patient mortality, lower absenteeism and less staff turnover.
So there is an important shared responsibility to improve the workplace culture in Victoria's public hospitals. This responsibility obliges the cooperation of multiple stakeholders, including governments at federal and state levels, public hospital administrators and of course, the staff.
These are just some of the important health issues on which we look forward to constructively engaging with all political parties and the broader community in the lead-up to the election and beyond.
A formal election priorities document will be distributed to members and stakeholders next week.
AMA Victoria will maintain sustained advocacy on all goals and will continually monitor the delivery of change and outcomes, throughout the term of the next State Government.