#40 Thinking outside the script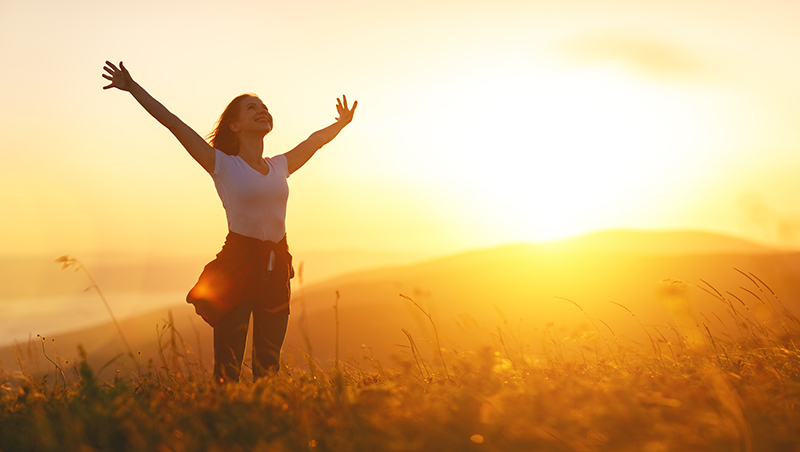 5 December 2018
For a GP, there are patients whose needs can be comfortably addressed within the confines of a consultation or the care provided by a multidisciplinary group of health professionals. However, how about the many others whose complex, and often chronic conditions, are rooted in long-term lifestyle and life issues well outside the scope of services provided by healthcare professionals?
On the front lines of medicine, we are increasingly seeing people whose physical and mental health is affected by factors such as poor nutrition, lack of exercise, obesity and social isolation. There's irrefutable evidence of the health burden effects of these – vascular disease, cancer, diabetes, dementia, bone and joint disease, addiction and mental health problems are just some; yet every GP (and patient) knows that treating the underlying causes is notoriously difficult.
When I diagnose hypertension or type 2 diabetes in a person with a BMI of 35, as well as assessing organ damage andcardiovascular risk, and controlling the biochemical or clinical parameters, I encourage them to increase their physical activity and to lose weight. I know that it's important; I know that my role in 'prescribing' behavioural change is evidence-based. But I also know that it's difficult and that most people need more than my advice and education to change. They need practical knowledge and help to undertake and maintain behaviour change.
That's where a growing number of health services around the world are turning to 'social prescription'. It's a holistic model by which GPs identify not just a patient's clinical needs but their underlying lifestyle issues. They then pass the patient and this information to a social prescriber, who is not usually a health professional but is knowledgeable about the local community and able to connect to the beneficial non-clinical services appropriate for that person.
This could mean putting patients in touch with local walking groups, men's sheds, craft or cookery groups, cultural or language specific groups, or local community and volunteer organisations. The social prescriber often accompanies them to their first meeting, helps them settle in and follows up over ensuing months.
Social prescribing has the double benefit of freeing GPs to deal with clinical issues and giving patients the skills and resources to help manage their own care. It has been used successfully in the UK and New Zealand, where it is known as 'green prescribing' and has been funded by the government since the late 1990s, particularly to address cardiovascular disease and diabetes. Studies show that it has been both cost-effective and beneficial to patients.
Reported outcomes from the UK include improved self-reported health and wellbeing, improved self-management skills, increased physical activity and reduced demand on medical professionals to deal with non-medical conditions.
A study of a scheme in Rotherham, England, showed that for more than 8 in 10 patients referred to the scheme who were followed up three to four months later, there were reductions in National Health Service use for accident and emergency attendance, outpatient appointments and inpatient admissions. A Bristol scheme showed reductions in general practice attendance rates for most people who had received asocial prescription, while the Royal College of General Practitioners recently concluded that social prescribing was among the most effective actions in reducing GP workload.
In Australia, a trial social prescribing program is underway in Brimbank, an area of north-western Melbourne known for high rates of chronic disease, obesity and psychological distress. A joint initiative of the local council, IPC Health, Victoria University and the North Western Melbourne Primary Health Network, it will see a 'community-link worker' embedded at IPC Health'sDeer Park GP clinic until June next year. Depending on funding and outcomes, it could roll out across the wider north-west.
As a GP, I could easily see social prescribers becoming part of an integrated general practice team. I can imagine myself referring to them daily – it would save me time and make my advice more 'enactable' – hopefully leading to improved health outcomes and decreased pharmaceutical use.
Given the potential and evidence-based benefits, both economic and medical, it would be well worth an expanded trial; perhaps starting with a ratio of one social prescriber to 20 GPs across multiple nearby practices. The time for social prescription has come.
Dr Ines Rio
Chair, AMAV Section of GP and North Western Melbourne PHN
@InesRio1
ines.rio@optusnet.com.au
This article appears in the December 2018 edition of Vicdoc.