#43 Sharing the care for blind or low vision patients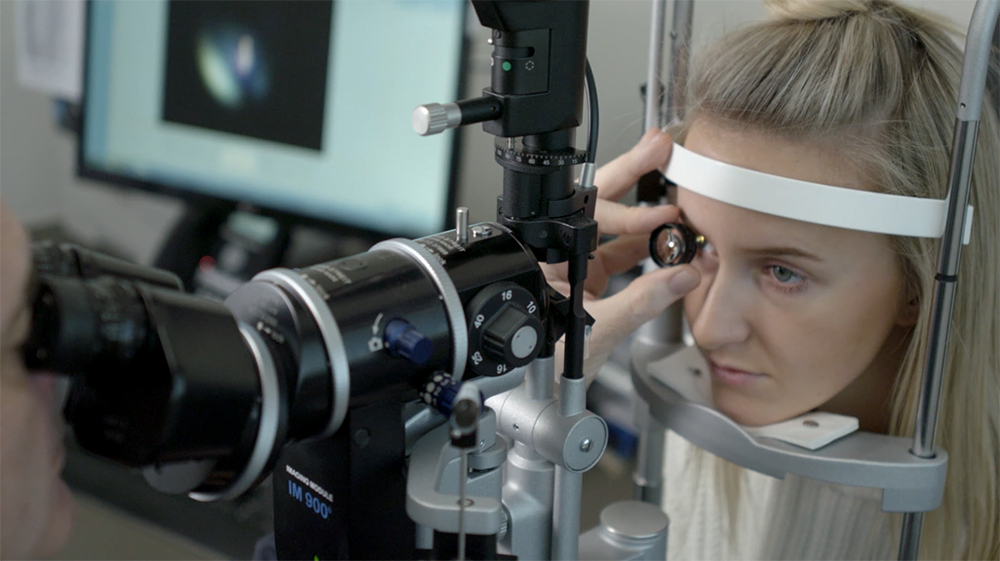 14 December 2018
While healthcare professionals recognise that modern medicine and new technologies have enormous benefits for patients with visual problems, many patients need support above and beyond what can be achieved with science alone.
Unless you have had personal experience with sight loss, it is hard to imagine the impact on life that visual impairment creates. Whether this is a progressive disease or an immediate loss, often there will be an enormous impact to everyday life. In most cases the adaption needed is detrimental to the quality of that person's life.
Blindness or low vision affects a person's ability to perform many activities, such as general mobility and navigation, digital communication, employment status, social outings and recreational activities, shopping and domestic tasks, and medication management, just to list a few.
Add to this that many studies have indicated the risk of falls or other injuries, social exclusion and depression are significantly increased as vision decreases. Safety concerns and lack of independence often threaten a person's ability to remain in their own home. Maintaining a patient's independent living is arguably the most important support clinicians should preserve.
What can be done once medical care is no longer enough?
The great news is that life doesn't stop after vision loss. By assessing a patient's sight Vision Australia can maximise remaining vision and tailor services to achieve their personal goals and aspirations.
How is this achieved?
Regardless of remaining vision, financial situation, or the stage of life your patient finds themselves in, Vision Australia can provide the relevant support services. Here is a short summary:
In-home assessment and modification by occupational therapists to promote safe and improved living spaces.
Mobility training to develop the confidence and skill to safely navigate the environments. This may include using a white cane with or without a seeing eye dog.
Consultants can recommend a range of adaptive technology options based on individual requirements. The solution will meet each patient's needs at home, school or at work.
Support to prepare for, gain and stay in meaningful employment.
Facilitate understanding and access to the NDIS or My Aged Care funding streams.
When to refer
There is no single answer, but these basic guidelines apply:
Upon diagnosis of a permanent, non-correctable or progressive eye condition.
If you have any concerns that vision impairment is putting your patient at risk.
When your patient needs support adjusting to vision loss.
When vision loss starts to impact the quality of daily life.
Refer sooner rather than later when vision may be severely impacted (≥ 6/12).
Vision Australia has been providing services and programs to the blind and low vision community for over 150 years. The message is this: a simple, easy and timely referral to Vision Australia can be life-changing and even life-saving for a newly diagnosed or long-suffering vision impaired patient. Please take the time to refer your appropriate patients and we will take it from there.