#3 Medical Careers Expo wrap
2 May, 2018
On Saturday 28 April, over 900 delegates gathered at the Melbourne Convention & Exhibition Centre, excited to gain some insight into their future medical careers.
The delegates had access to over 40 exhibitors consisting of potential future employers and health providers across the day. While the exhibit alone proved very helpful, AMA Victoria also treated the delegates to short presentations from over 30 speakers representing organisations able to provide students with unique insights into what they can do specifically to find an edge, as they begin their medical careers.
Students were particularly keen to hear from the likes of the Austin, Eastern, St Vincent's and Ballarat health services. A double-length presentation from Mardi O'Keefe, AMA Victoria's own Careers and Pathways Coordinator, was highly beneficial for students looking for current insider tips on how to get ahead of the competition when it comes to your career.
AMA Victoria would particularly like to thank major sponsor's MDA National and Melbourne BMW for their support of the event, and also all of the students and delegates that came along to the day. We hope that you feel more prepared for your busy year ahead!
We'd also like to thank the sponsors who provided prizes and giveaways for our delegates - Wine Direct; Laithwaite's Wine People; Little Real Estate; MDA National and MedX.
Caroline Staniec
Event Marketing and Operations Supervisor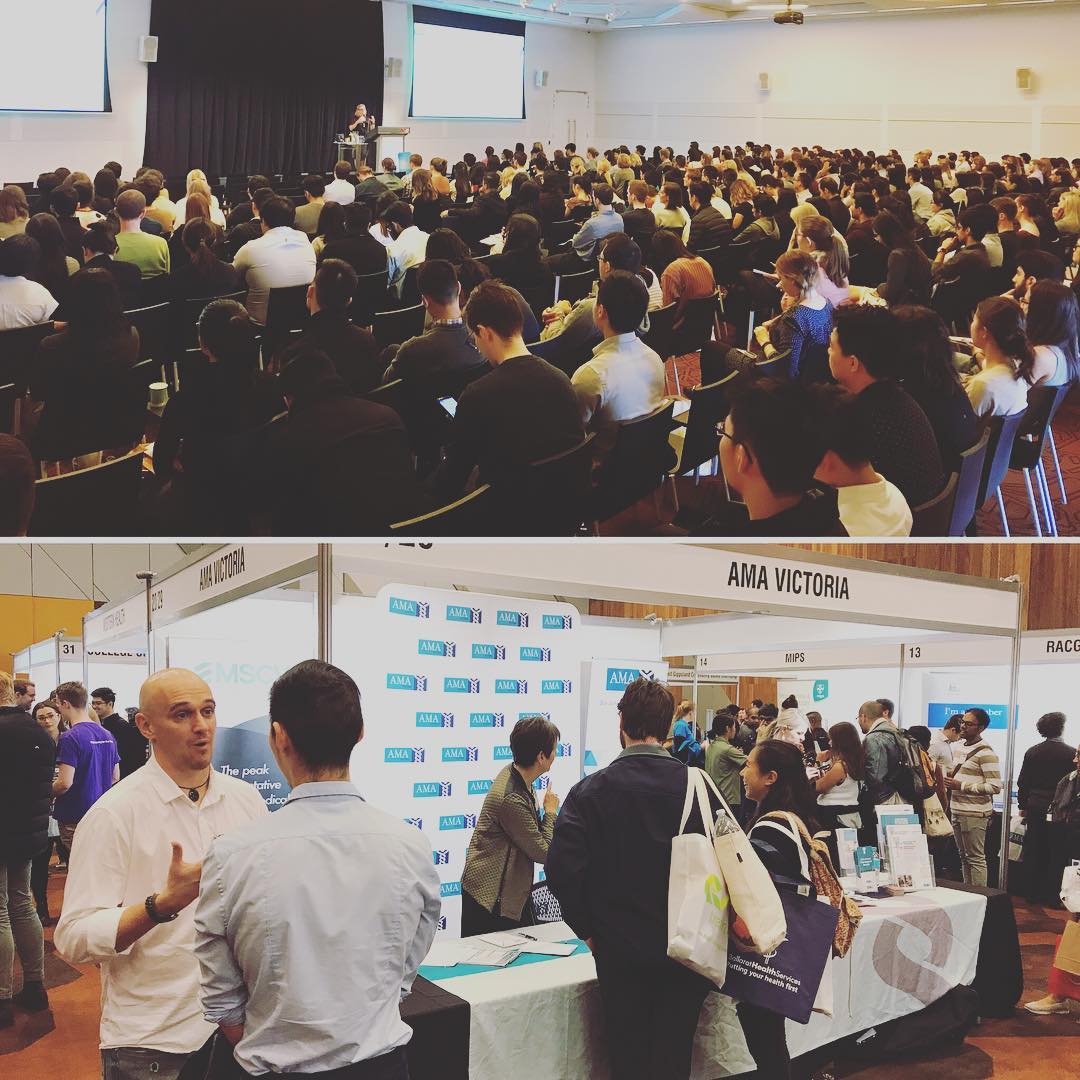 Tags