#114 Doctors honoured at AMA Victoria Awards Night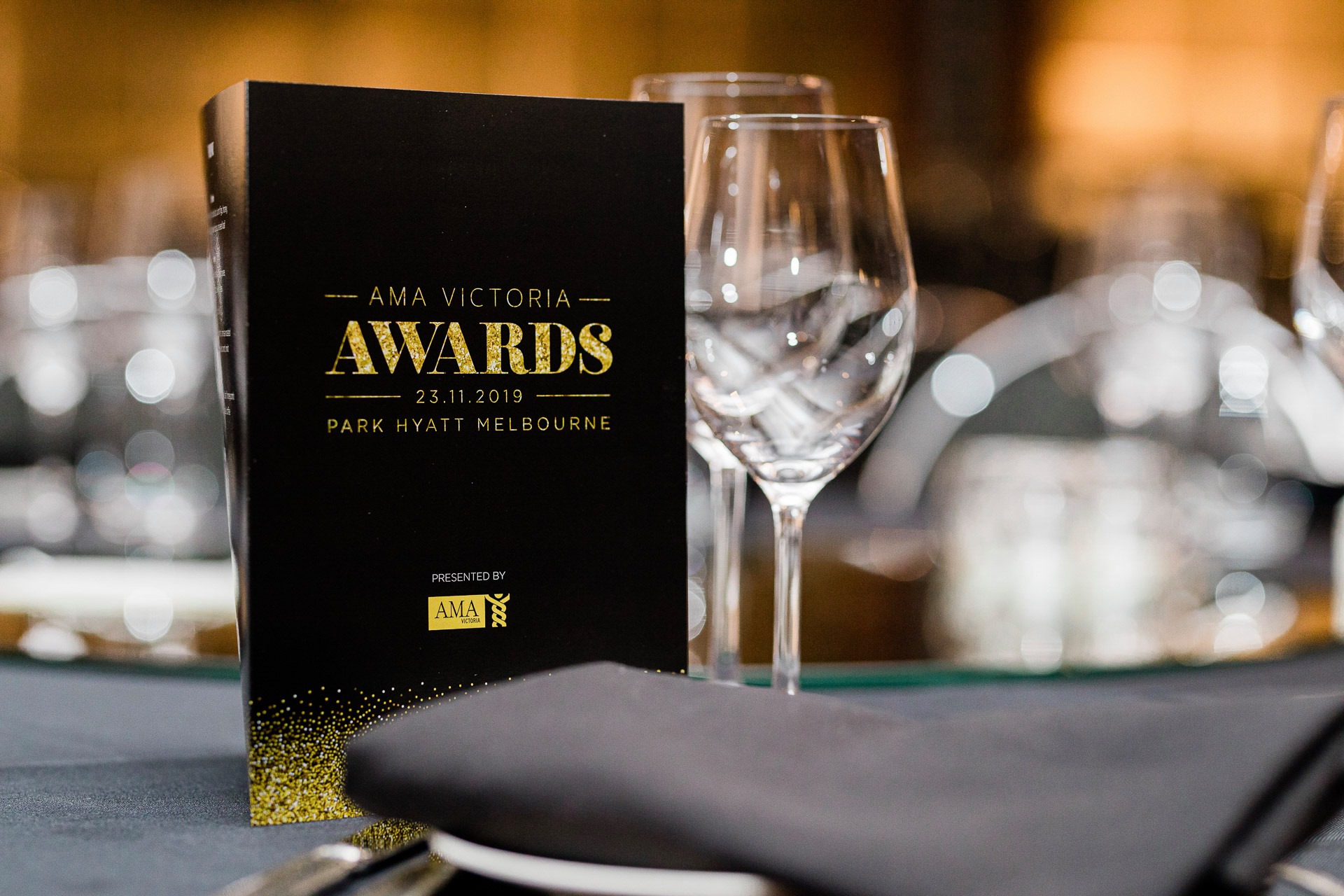 26 November 2019
Health professionals from across Victoria were honoured on Saturday night at the inaugural AMA Victoria Awards.
Sixteen finalists gathered at Park Hyatt Melbourne where their commitment to medical practice, education or research, preventative health or patient advocacy was recognised.
Hosted by comedian and ABC radio presenter, Sami Shah, the Awards celebrated outstanding achievements and significant contributions made by individuals in the pursuit of excellent healthcare in Victoria.
AMA Victoria President, A/Prof Julian Rait, said "The inaugural awards night was a great success and a wonderful opportunity to showcase the work of doctors who profoundly impact people – whether it be the wellbeing of their patients, their colleagues or the wider community."
2019 AMA Victoria Award Winners

President's Award - Professor John Wilson AM
Recognising a person, not necessarily a medical practitioner, who, in the eyes of the AMA Victoria President, has made an outstanding contribution toward furthering the objectives of the AMA Victoria through advocacy.
Prof Wilson heads Monash Alliance, which aims to implement eHealth initiatives in clinical care. He has contributed to the AMA and Victorian Senior Medical Staff in providing analysis of the public hospital performance, supporting the EBA and development of the health check tool for public hospital medical staff.

Patrick Pritzwald-Stegmann Award - Dr Helen Schultz
Recognising a doctor who has made an exceptional contribution to the wellbeing of his or her colleagues and/or the broader community.
Dr Schultz is a psychiatrist who specialises in the mental health and wellbeing care of medical students, doctors-in-training and practising doctors.

Care Super Junior Doctor of the Year Award - Dr Nardine Elzahaby
Recognising a doctor in training who has made an outstanding contribution to the medical profession and the community.
Dr Elzahaby is passionate about promoting a positive culture in medicine, improving doctors' health and promoting a high standard of patient care.

Priscilla Kincaid-Smith Award- Professor Tissa Wijeratne
Recognising outstanding achievement of a senior doctor who has undertaken pioneering work in medical practice, education or research, preventative health or patient advocacy.
Prof Wijeratne is a leading neurologist and Chief of the Neurology Department, University of Melbourne and Western Health's Sunshine Hospital.

Stawell Memorial Prize
RedUSe: reducing antipsychotic and benzodiazepine prescribing in residential aged care facilities
Lead Author: Juanita L Westbury. Co-Authors: Peter Gee, Tristan Ling, Donnamay T Brown, Katherine H Franks, Ivan Bindoff, Aidan Bindoff, Gregory M Peterson.
The Stawell Memorial Prize is awarded annually to the author(s) of a research essay published in the Research Sections of MJAwhich reports research on a medical subject of clinical significance and is likely to advance knowledge, influence clinical practice and improve the health of Australians.

AMA Victoria thanks all of our sponsors who supported the evening, in particular Care Super, our major sponsor. We hope all of our guests enjoyed the evening as much as we did hosting it!
Tags