#53 The desperate need for a more humane medical workforce system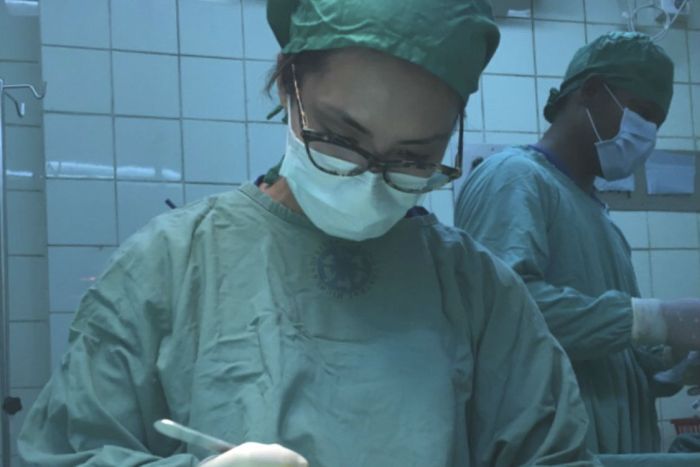 Dr Yumiko Kadota
13 February 2019
Like the broader community, I was horrified to read about the recent experience of Dr Yumiko Kadota – a young, aspiring surgeon having to endure working conditions beyond any person's reasonable capacity to sustain. As an unaccredited surgical registrar, Dr Kadota was working 70-hour weeks and on call for 24 hours a day, up to seven days straight. It is a failure of our system that despite identifying she was struggling and attempting to seek help, the unsafe hours were not addressed until she resigned from her job; unwell and in significant distress.
Dr Kadota's story is a vivid reminder of some of the underlying issues within our medical training systems. Despite significant gains for junior doctors with the recent EBA, a culture remains within many specialty programs that demands working hours that are incompatible with true work-life balance.
The negative impact of excessive working hours and high workload on the physical and mental wellbeing of employees is well-established. Burnout (a state of emotional, physical and mental exhaustion) remains a significant issue within the medical workforce. It is devastating that every year trainee suicides continue to occur in the context of incredible workplace pressure. It is clear too, that a workforce of overworked, chronically-stressed doctors has a negative impact on patient care. Empathy towards patients and their families, as well as respect and kindness in interactions with colleagues, is inevitably eroded when an individual is struggling with exhaustion and not able to practice basic self-care.
When considering the workload of junior doctors, it is important to remember that on top of long hours worked on the wards, trainees are expected to be preparing presentations, studying for fellowship exams, completing research and taking on additional courses to increase their chances of getting into competitive specialist fields. Indeed, many specialties require you to have passed entry exams or have higher degrees or PhDs to attain accredited positions within their training programs. It is not surprising that work can become incredibly all-consuming.
I remember being told as a medical student that general practice was a good choice for women because of the balance with family life it provided. At the time I felt frustrated by the implication that there were limited options available to me if I really did want to live a balanced life. Even when not expressed explicitly, I graduated with a strong feeling as a young doctor that I needed to choose between a balanced lifestyle and certain training pathways that simply didn't cater for such things. In light of the devastating experience of Dr Kadota, it is worthwhile examining what these barriers to work-life balance are and consider whether they need to exist.
One barrier is the deeply engrained view that our prowess as clinicians is developed through intense hard work and volume of cases seen as trainees. The exposure to cases we get in an 80-hour busy week on-call is seen as invaluable, particularly as it's the way our consultants were trained. It is accepted that increased exposure to patients results in improved clinical skills and critical thinking. But this engrained view fails to consider that over a longer period of working fewer hours, these same skills could be developed and an equally-capable clinician could emerge at the other end. Indeed, it would be likely that the registrar working less intensely would be a more well-rounded, compassionate and happier doctor. Importantly, providing the option of flexible working hours would create a fairer system more accessible to trainees with children or those hoping to start families.
With ever-growing rates of chronic disease, population growth and increased complexity of medical interventions available, Australia's public health system is faced with ever-growing demands. Increased staffing is an easy solution to excessive working hours but this remains a challenge that hospital managers and policy makers continue to grapple with. Despite the challenges, it is an essential part of creating a more sustainable and humane medical workforce system.
On some level, the culture within medicine is also a barrier towards truly embracing work-life balance. We are trained to see medicine as a calling; that dedication to a patient's care should be absolute – and prioritised over our own interests. The idea of leaving on time, even if it is to pick-up a child from care or attend an important occasion, seems inappropriate if it's at the expense of supporting a patient through a difficult admission. In a busy overworked system, we grow to believe that setting aside time for our own families and for ourselves is selfish, even lazy, and detrimental to our colleagues working hard around us.
Achieving change is also difficult with a significant power imbalance. In competitive specialties where junior doctors are desperate to be selected for limited accredited training positions, it can be very difficult to demand changes to work hours or seek flexible training options. In this regard, I applaud the courage of Dr Kadota for speaking out about her experiences and wonder how many more trainees have experienced similar situations, but remain quiet.
There are many factors contributing to the currently accepted system of difficult working conditions but I am not convinced that any of them are beyond change.
Could we develop a more humane medical workforce system? One where work is not all-consuming; where we still develop our skills and provide excellent patient care but do so under less pressure, at a slower pace. It would be a system where men and women are on an equal playing ground; where working fewer hours or choosing flexible training pathways doesn't change the value we place on clinicians and their potential for growth in their training.
It would also be a system where burnout is less common and junior doctors are able to develop richly in their careers and in other aspects of their lives. I just hope we don't need to read of too many more stories like Dr Kadota's before we truly devote ourselves to seeking this change.
Dr Sally Egan
AMA Victoria Women in Medicine Committee
Doctor in Training
For anyone experiencing stress at work there are a number of resources available including the AMA Victoria Peer Support service, phone: 1300 853 338 - a confidential, anonymous phone support service for doctors; the Victorian Doctors Health Program, phone: 9280 8712 and beyondblue, phone: 1300 22 4636.
Upcoming events for the Women in Medicine committee include our Wellness Workshop on Thursday 28 February, at 7pm at AMA Victoria House. Register here.
Tags