#54 General practice and pharmacists working together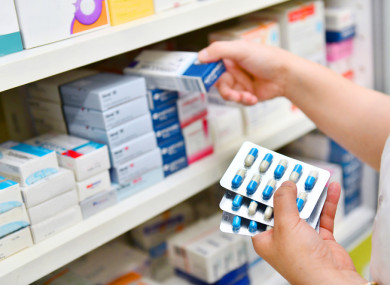 19 February 2019
General practices are increasingly rising to the challenge of providing a comprehensive suite of services focused first and foremost on the patient. The GP is the keystone in this provision - only a GP is trained and capable of assessing and, along with the patient, planning and monitoring for their holistic care needs. However, for our patients with complex and chronic health problems, many other health professionals with more specific skill sets are frequently valuable in working alongside GPs in addressing a patient's mental, physical and social needs.
It's the ideal encapsulated in the evidence-based and increasingly influential Patient Centred Medical Home (PCMH) model, and I've recently been given an opportunity to see how a key component of that model could work. Over the past few months, my patients and I have enjoyed the services of a non-dispensing pharmacist at our practice.
Non-dispensing practice pharmacists provide a wealth of potential benefits to both patient and doctor. Their deep expertise in pharmacotherapy positions them to help drive reductions in polypharmacy and drug-related problems (a cause of a significant number of hospital admissions), improve patient compliance through simpler dosing, enhance patient understanding of self-medication techniques, and save time for the GP.
This is a totally different concept and practice to dispensing pharmacists and those who provide independent services, with this model increasing fragmentation and working at odds with the PCMH.
Central to the role of the pharmacist in practice is active medication reconciliation. This involves making a thorough audit of all current medications a patient may be taking and comparing the list to prescribers' orders. The value of this becomes apparent when you consider that up to two-thirds of medication histories contain at least one error and a third of those are potentially harmful. The majority of these errors occur during transition to and from hospital. Additionally, patients who are missing medications on discharge are more than twice as likely to be readmitted.
It's a problem likely to get worse without conscious planning. Our rapidly ageing population and the corresponding rise in chronic conditions means the number of people taking multiple medications is growing swiftly. Accurate, comprehensive and easily accessible records of those medications are crucial. Pharmacists in practice are ideally placed to work with GPs and patients to ensure these are accurate by liaising with hospital and community pharmacists on the patient's behalf.
Through the reconciliation process, the pharmacist at my clinic found several cases where prescribers and patients weren't on the same page. They also found patients taking old medications alongside the new and cases where opiate analgesic patches were being confused with hormone replacement patches.
The pharmacist was also able to help our GPs provide better care. After it was found that different doctors were providing different dosing instructions on the same medicine, we were able to standardise and in some cases simplify our approach. The pharmacist was available to advise on cases of potential medication-related falls. They were also able to suggest a simplification, decrease or cessation of some medicines, and on one occasion prompted me that a patient was eligible for a zoster vaccination.
Internationally, there is a general recognition of the value of practice pharmacists. In the UK, for instance, more than 40 per cent of practices will soon have pharmacists. Happily, this recognition is starting to spread in Australia. Following advocacy from the AMA, the Pharmaceutical Society of Australia (PSA) and other organisations, the 2018-19 Federal Budget provided financial incentives for around 5000 general practices to employ allied health professionals, including non-dispensing pharmacists.
In the case of my practice, funding was directed through the North Western Melbourne Primary Health Network and the project was managed by the PSA. A number of other clinics in Melbourne's north-west are involved in the program, with similar projects under way across the country.
Evidence from overseas shows that having a non-dispensing pharmacist in general practice leads to greater interdisciplinary practice, improved management of chronic disease, better use of medication and reduced costs to both individuals and government. A recent survey by the PSA found high levels of productive communication between practice and community pharmacists, while a study in the ACT reported that both GPs and pharmacists viewed the arrangement positively.
In short, non-dispensing pharmacists in general practice is an evidence-based model with significant potential benefits for individual patients, GPs, pharmacists and the healthcare system as a whole. It is supported by the AMA and the PSA and underpins truly coordinated and comprehensive multi-disciplinary care. It would be much better value for our patients if pharmacy stops developing other models that fragment and compromise care and instead focus on a sustainable funding mechanism to make non-dispensing pharmacists available for every general practice.
Dr Ines Rio
Chair, AMAV Section of GP and North Western Melbourne PHN
@InesRio1
ines.rio@optusnet.com.au
This article appears in the February 2019 edition of Vicdoc.
Tags