#56 Choosing Wisely: driving a culture shift away from unnecessary healthcare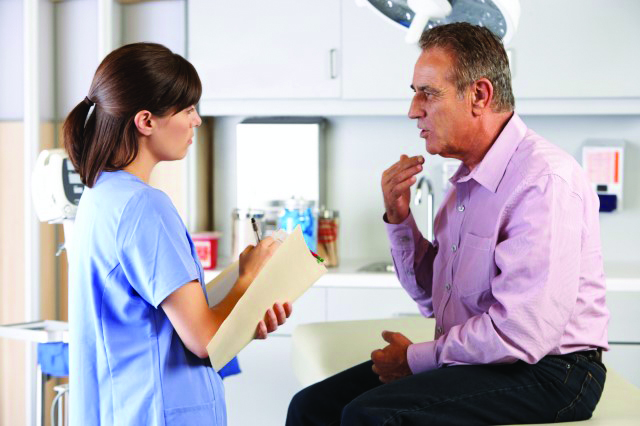 27 February 2019
Choosing Wisely Australia is part of an international collaboration of healthcare professionals, consumers and other key healthcare influencers working to drive a culture shift away from unnecessary tests, treatments and procedures.
Launched by NPS MedicineWise in April 2015, today Choosing Wisely continues to advance across primary care, in our hospitals and among consumer health organisations and complements an increasing focus on the delivery of high-value healthcare across Australia.
The premise of Choosing Wisely is simple – clinicians and consumers having good conversations about healthcare, including necessity, risks and other options. Choosing Wisely's success to date, having spread to more than 20 countries, has been attributed to the following core principles:
health profession-led
emphasis on improving quality of care
patient-focused
evidence-based
multidisciplinary
transparency
In Australia, we are in a unique position within the global Choosing Wisely network being able to leverage NPS MedicineWise's expertise in quality use of medicines and health technologies. The organisation provides the framework and resources for members to effectively implement the initiative, including educational tools for health professionals and consumers, survey instruments and evaluation support.
Our growing membership comprises more than 40 specialist health professional colleges, societies and associations (80 per cent of medical colleges), more than 20 health services who are championing Choosing Wisely in hospitals and three consumer information partners – all committed to identifying and preventing healthcarepractises with little or no benefit.
Choosing Wisely Australia is led by the health profession, with specialist bodies developing lists of the latest evidence-based recommendations of tests, treatments and procedures that should be questioned. Almost 200 recommendations have been published to date – including recommendations developed under the Evolve initiative of the Royal Australasian College of Physicians which drives high-value, high-quality care in Australia and New Zealand – and are disseminated through a range of channels including clinician networks and industry media.
The recommendations –­ covering areas such as pathology, antibiotics, genetic testing and imaging – are intended as guidance forhealthcare providers and consumers to formulate appropriate healthcare plans together.
This leadership role by Australian health professional colleges, societies and associations gives credibility to the message and shows a commitment from these organisations to resource stewardship and improving quality of care for their patients.
On the patient side, we are encouraging people to ask questions about the interventions being recommended to them, so they can make more informed, shared decisions with their healthcare providers. Our Five Questions resource can help guide this conversation.
Why is unnecessary testing occurring?
The reasons behind the ordering of unnecessary tests, treatments and procedures are varied and complex. Surveys of health professionals and consumers conducted by NPS MedicineWise show an interesting disconnect about why people believe unnecessary healthcare practices are occurring. Our data shows 63 per cent of GPs and 42 per cent of specialists cite patient expectations as a driver, while only 14 per cent of patients say they asked for a test. This is one challenge we are working to address through Choosing Wisely.
Health professionals also reported the potential for medical litigation, uncertainty regarding a diagnosis and difficulties accessing information, including results, from doctors in other settings as explanations for ordering unnecessary interventions.
Implementation of Choosing Wisely recommendations
In NPS MedicineWise programs
Each year NPS MedicineWise launches new national educational visiting programs for general practitioners, providing the latest evidence-based guidelines on managing specific conditions.
Programs cover therapeutic areas where a gap is identified between best practice and actual medicine and medical test use and embed Choosing Wisely recommendations. Most recently these programs have covered neuropathic pain, managing gastro-oesophageal reflux disease with proton pump inhibitors, low back pain and the management of acute ankle and knee injuries.
Each program is evaluated and the outcomes published to demonstrate impact on practice. For example, 59 percent of the GPs who participated in the ankle and knee program reported they were more likely to decrease imaging referrals for ankle injuries. Read the survey results.
In Australia's hospitals
From the outset, health services from across Australia have been proactively looking at how Choosing Wisely can be implemented in hospitals. To harness this energy, NPS MedicineWise established a formal network of Choosing Wisely Australia Champion Health Services, now at 24 members, providing communications and evaluation support and hosting regular forums for health services to share information and best practice.
Austin Health and Eastern Health were the first Victorian health services to join Choosing Wisely. Following the success of a "No Unnecessary Tests" project at Eastern Health and, particularly, a whole-of-organisation approach at Austin Health, Safer Care Victoria (SCV) opened Expressions of Interest for health services to apply for funding to participate during 2017–18.
Austin Health involved every strand of its organisation, including staff at every level, into tackling issues of low-value care and developed policies, decision-making tools and education to support clinicians to choose the most appropriate interventions for patients. This model was adopted for a state-wide scale-up of Choosing Wisely in Victoria.
Join the Choosing Wisely conversation
To find out more about how you can become part of the Choosing Wisely Australia network visit choosingwisely.org.au.
I also encourage you to attend the 2019 Choosing Wisely Australia National Meeting which will be held in Melbourne on Thursday 30 May.
This annual event brings together Choosing Wisely members and supporters, health professionals, policy makers, consumer advocates and other healthcare influencers for an interactive day of discussion, including highlights, challenges and opportunities as the initiative continues to grow.
Steve Morris
Chief Executive Officer
NPS MedicineWise

This article appears in the February 2019 edition of Vicdoc.