#59 Member profile – Dr Laura Raiti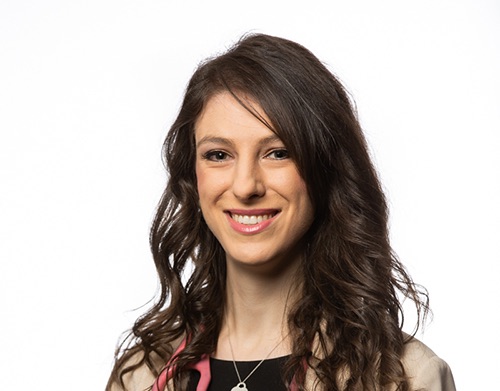 Dr Laura Raiti
6 March 2019
We are celebrating the achievements of our female members to mark International Women's Day on Friday 8 March. This year's theme is 'Better the balance, better the world' and AMA Victoria strongly supports a more gender-balanced medical profession. In our International Women's Day profile series, we're introducing you to some of our dedicated current and future medical leaders.

1. What is your current role in medicine?
Paediatric Senior Resident Medical Officer (SRMO) - Basic Paediatric Trainee year 2 (BPT2).
I am a PGY 4, paediatric resident currently in my second year of the Victorian Basic Paediatric Training Program.
2. Why did you choose to study medicine?
I came into medicine wanting to specialise in paediatric oncology. My childhood best friend died from leukaemia, and I wanted to go into medicine to practise in this very field and help make a difference to the lives of children living with cancer. I was lucky enough that my personal reason to study medicine was matched with a deep curiosity in the biological sciences and a passion for learning and studying medicine. I am very grateful to be training in paediatrics and love all aspects of this area of medicine.

3. What is the best part about your work?
It is truly a privilege to look after young people and their families. I have enjoyed every rotation I have had within my paediatric training so far, and regardless of the particular rotation, the opportunity to look after children and their families when they are most vulnerable, is very special.
I loved working in neonatal intensive care where I had the opportunity to look after babies and their families during their time with us in NICU. For premature babies, this can be for quite a long time and their journey can be complex and challenging for them and their families. It is incredibly rewarding to care for them and help them through this critical time.
As a paediatric trainee, I am rotated to different health services and work within different paediatric units. I genuinely love coming to work every day and working as part of a very supportive team helping to look after children and their families.

4. What is the hardest part about your work?
Working with young infants and children who are very unwell can be challenging and it is incredibly difficult to experience the death of a young patient. We are lucky to work in very supportive teams of senior and junior medical staff, nursing and allied health staff to support each other through these difficult situations.

5. Do you have any advice for others pursuing a career in medicine?
Follow your passions and area of interest. Medicine is an incredibly rewarding career with so many different paths open for us to explore. Pursue what you find most interesting and where you feel you can make a difference. Take the opportunities available to you within medicine to develop leadership skills and devote your time to advocate in areas that you are passionate about. We are provided with a wonderful platform to help create change within our workplaces, for our patients and society.

6. What do you enjoy doing away from medicine?
I love music and love to sing, dance and act! I have had the wonderful opportunity to perform in a number of musical theatre productions, to sing in choirs and even use my creative skills to direct the Royal Children's Hospital annual comedy revue. Whilst music and performing is what I enjoy outside of medicine, I also feel that the arts has a role within our profession. I have always felt very strongly that medicine is both a science and an art, and that the art of medicine lies within our communication and experiences; storytelling, connectivity, an understanding of the human condition and vulnerability. I feel there is a role for music in medicine and in healing, and enjoy being able to still find moments to sing whilst practising medicine.