#61 Member profile – Dr Trupti Prasad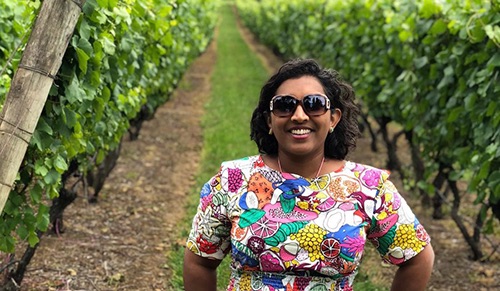 Dr Trupti Prasad
8 March 2019
We are celebrating the achievements of our female members to mark International Women's Day on Friday 8 March. This year's theme is 'Better the balance, better the world' and AMA Victoria strongly supports a more gender-balanced medical profession. In our International Women's Day profile series, we're introducing you to some of our dedicated current and future medical leaders.

1. What is your current role in medicine?
I am a Community Child Health paediatrician working at Melton Health, part of the Djerriwarrh Health Service, as the Clinical Lead in Community Paediatrics. I mostly see children with developmental and behaviour issues, with a focus on the diagnosis and management of Autism Spectrum Disorder and ADHD. We do a number of multidisciplinary autism assessments and work closely with allied health teams on a range of issues.
I also am one of the Social Media Editors for the Journal of Paediatrics and Child Healthand have a strong involvement with the Neurodevelopmental and Behavioural Paediatric Society of Australia and New Zealand, currently working on a diversity project.
Finally, I spend a fair bit of time moderating and contributing to peer support networks on social media, in particular, the Medical Mums and Mums to Be of Australia and New Zealand, an 8,000 member strong Facebook group which supports medical parents but also participates in a large range of advocacy issues, most recently related to the removal of children from detention.

2. Why did you choose to study medicine?
Medicine is in my family and my father never really presented it as a choice, if we got in! I grew up with it, hearing my GP parents talking about it and working regularly at their practice. Two of my older sisters went into medicine and when it was my turn, after a few stumbles and hurdles, I eventually got a place at the University of Melbourne and didn't look back. Those hurdles and knockbacks actually made me more determined to do medicine and made me realise that being a doctor was something I wanted to do.

3. What is the best part about your work?
In equal first place are my team and colleagues and the families I work with. My team is amazing! We are an almost all women team, with a couple of exceptions, including our wonderful and supportive Clinical Director. I am proud to work alongside these amazing, clever and brilliant women who work so hard for children and families. Equally, helping families is a joy, because investing in children is absolutely the best investment we can make as a society.

4. What is the hardest part about your work?
I do a lot of work with very vulnerable families and there are some amazing support services out there, but similarly, there are many systematic hurdles that make it impossible for families to break the intergeneration cycles of vulnerability. When I see a school aged-child who cannot access publically-funded speech therapy, or an educational assessment, and who becomes disengaged with school and learning, I feel incredibly frustrated by a system that is incredibly short-sighted. A relatively small investment of resources in early childhood pays huge dividends far into the future.

5. Do you have any advice for others pursuing a career in medicine?
A degree in medicine opens many doors! There are many clinical and non-clinical pathways out there. Get on social media and find out about them. Importantly, find a mentor or two - people who can talk to you when you're trying to make big decisions, or small decisions. Take care of yourself – no-one else will, and medicine can be a very tough career. Maintain interests outside of work - this is so important - even if it just means reading a few pages of a novel every night, or playing a game of tennis once a week.
Having children while studying medicine and beyond is increasingly common and doable, although hard, for sure. People with life experience are invaluable in medicine.

6. If you were Health Minister for a day, what changes would you make to the health system?
Pie in the sky thinking here… I would increase investment in early childhood intervention services and ensure that all school-aged children who need speech and language therapy and assessments could access them. I would invest more heavily in mental health services for young people, increasing the number of Medicare-rebated psychology sessions to at least 20 per calendar year. I would place teaching aides in every classroom to provide both learning support and extension. Banning all packaged food advertising and corporate food sponsorships at sporting events would also be high on the agenda.

7. What do you enjoy doing away from medicine?
Gardening is a big hobby of mine - both indoor and outdoor - and growing my own vegetables. This brings me a lot of joy. Sustainability is an important part of my life - composting, recycling, reducing and reusing. Climate change is a huge threat to our future.
I love to spend time with my husband and my two children. My husband is a very equal parent and we enjoy our lives together as a family, eating yum cha, wandering the neighbourhood, playing board games and catching up with friends, as well as taking holidays together as regularly as we can.