#62 Incentivising safer births in Victorian hospitals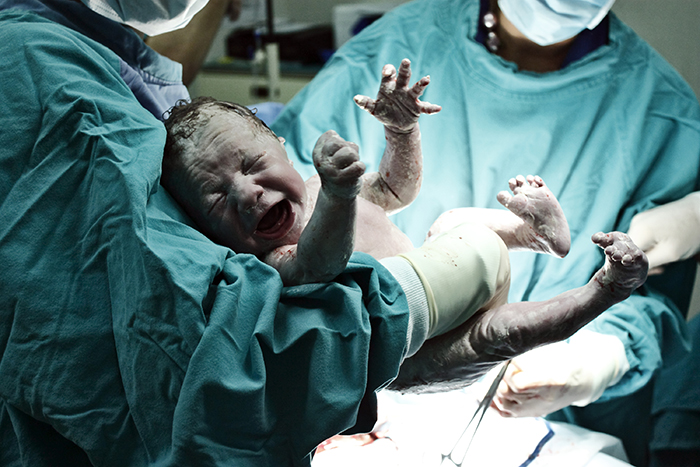 12 March 2019
A new program is helping to improve care for women and babies in the birth suite, while giving back to Victorian public hospitals for their investment.
In Australia we enjoy some of the best maternity care in the world. Still, there are instances when care doesn't go to plan. Every year, about one in 10 babies born in Victoria require assistance to begin breathing and around one in 100 need extensive resuscitation and specialist support.
Victorian healthcare professionals are exceptional people trained to high standards. But emergencies are unpredictable and there are always more gains to be made to prepare staff.
Developed by the Victorian Managed Insurance Authority (VMIA), the Incentivising Better Patient Safety Program encourages health services to ensure at least 80 per cent of their staff undertake evidence-based maternity training. In return, health services receive a partial refund on their obstetrics premiums.

The human cost of claims
As the Victorian Government's insurer and risk adviser, VMIA insures the public hospital and health network. Project Lead for VMIA's Medical Indemnity Programs and former midwife, Shevaun O'Loghlen, explains part of that role involves helping health services better understand what leads to insurance claims.
"While very few in numbers, errors in the birth suite can carry devastating impacts. Sadly, we know that in many cases, these may have been avoided," Ms O'Loghlen said. "For example, our claims data shows the common factors that can lead to neonatal hypoxic ischaemic encephalopathy (oxygen deprivation to a baby's brain). These include delaying or failing to recognise a complication in labour or incorrectly interpreting the fetal heart rate pattern."
VMIA worked together with Safer Care Victoria and the health sector to identify gaps in care leading to obstetrics claims. As a result, the program prioritises training in three areas of risk in the birth suite:
multidisciplinary maternity emergency management
fetal surveillance
neonatal resuscitation.
"The program is still in its early days, but we are confident it will lead to better outcomes for women and babies," Ms O'Loghlen said. "Similar training, alongside other risk management initiatives, has already led to a 64 per cent drop in obstetric medical indemnity claims for maternity services since 2003.
"At the end of the day, clinicians and insurers want the same thing. We are both on the same journey towards better patient safety."

A culture of safety
Victorian obstetrician and gynaecologist, Dr Owen Stock, describes the Incentivising Better Patient Safety Program as a "carrot" to sustaining a culture of safety.
"This initiative helps to ensure that staff who work at the clinical coalface can participate in quality training that has a clear association with improved patient care," Dr Stock said. "It's rewarding hospitals that are already delivering good training and incentivising those that might feel they need more support to increase the amount and quality of training they implement."
Dr Stock formerly trained healthcare professionals in the multidisciplinary maternity emergency training. This experience proved to be invaluable during an emergency with a patient.
"One of the things we teach during the training is how to manage shoulder dystocia, which is when a baby's shoulders get stuck during birth," Dr Stock said. "Last year one of my patients had a severe shoulder dystocia and if I didn't have the advanced skills to manage this emergency, the outcome may not have been as good as it was. On reflection, it went as well as these things can go, but it might have also gone even better if everyone in the room had done the same training.
"As medical professionals none of us works alone. During an emergency there are many different people in the room with different skills. This type of training helps you to work better in a team, to get to know people's strengths and to ensure we're all speaking a common language."

Lasting change
The Incentivising Better Patient Safety Program is expected to channel up to $16 million back into the health sector. Safer Care Victoria CEO, Professor Euan Wallace, hopes hospitals will continue to reinvest those savings into gold standard training.
"This is an opportunity for hospitals to say to their staff: we are using this money to invest in you. There is always pressure on medical professionals to lift the standard of care even higher, but we need to support them to get there," Professor Wallace said.
"Hospitals will soon realise the full value of that investment. When staff are engaged and willing participants, they become advocates for better patient safety. In turn, we will see a reduction in adverse events and when there are less claims, hospitals will have even more capacity to improve the quality and safety of care."
Large health services can receive a five per cent refund on their obstetric insurance premiums, while smaller health services are eligible for a minimum refund of $15,000.
To receive the refund, participating health services need to demonstrate that 80 per cent of clinical staff working in birthing suites have completed training in the three areas of practise over the course of the 2018/19 financial year.
For more information visit vmia.vic.gov.au/ibps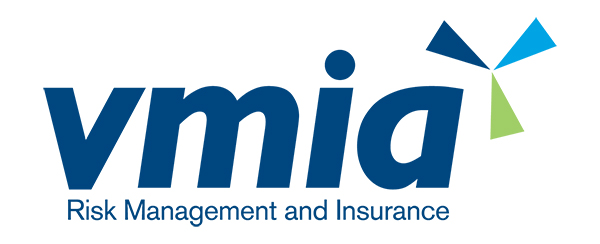 This article appears in the February 2019 edition of Vicdoc.