#69 Bullying and harassment independent facilitator trial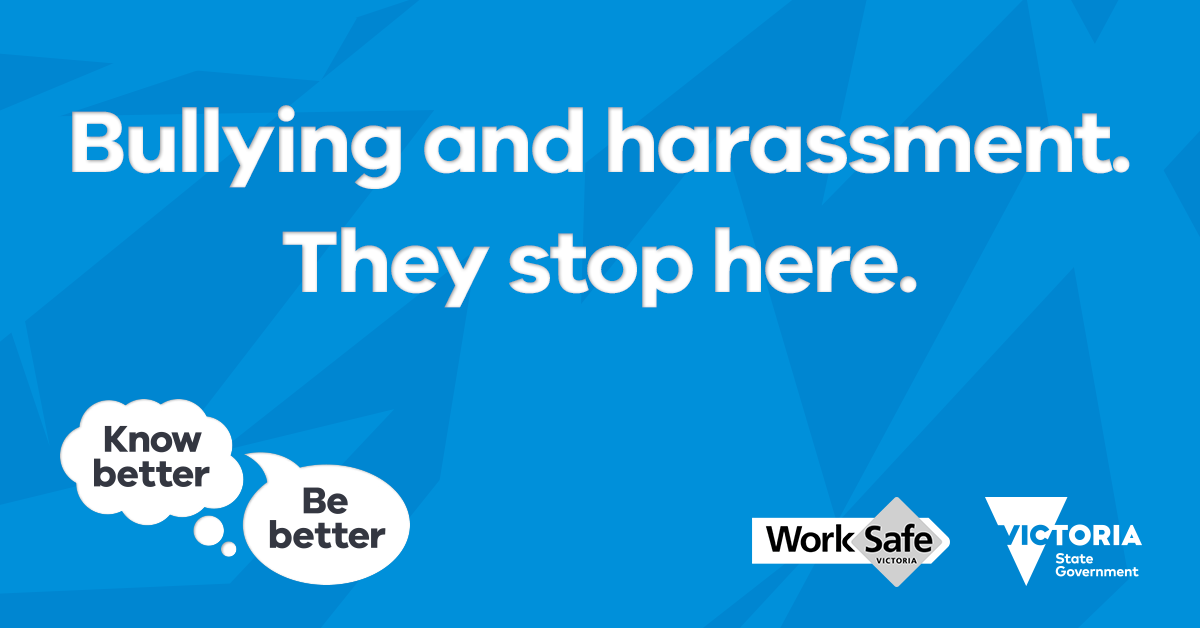 15 April 2019
An awareness campaign to reduce incidences of bullying and harassment in Victoria's public hospitals has been launched by the State Government. Developed in partnership with WorkSafe, the 'Know Better, Be Better' campaign will ensure healthcare workers understand what constitutes bullying and harassment.
In a Victorian first, independent facilitators have been appointed in two metropolitan hospitals and four regional hospitals to provide safe and confidential support for workers who wish to raise concerns without fear of reprisal. Hospitals participating include:
Royal Melbourne Hospital
Royal Women's Hospital
Albury-Wodonga Health
Corryong Health
Northeast Health Wangaratta
Tallangatta Health
The independent facilitator trial will run until June 2020 with a full evaluation to be undertaken on completion.
AMA Victoria has long called for the introduction of independent facilitators and was consulted by the DHHS and provided feedback towards the campaign. We are interested in hearing your feedback on the trial. Please contact Nada Martinovic on NadaM@amavic.com.au
The 'Know Better, Be Better' campaign aims to give leaders in Victorian public hospitals and healthcare workers the skills and resources they need to stop bullying in its tracks and address it when it occurs.
This follows a change to the definition of bullying in occupational health and safety guides. Workplace bullying will now be defined as repeated unreasonable behaviour directed at an employee that creates a risk to their health and safety.
The campaign will also encourage workers to speak up and leaders to take action to prevent and respond to bullying, harassment and inappropriate behaviours where they occur.
Bullying and harassment in Victoria's health services must never be tolerated, and it's up to all of us to call it out. In 2018, one in six Victorian healthcare workers reported experiencing bullying behaviour. One in 10 healthcare workers reported experiencing sexual harassment.
Click here for more information.
Tags