#70 A critical time for mental health care in Victoria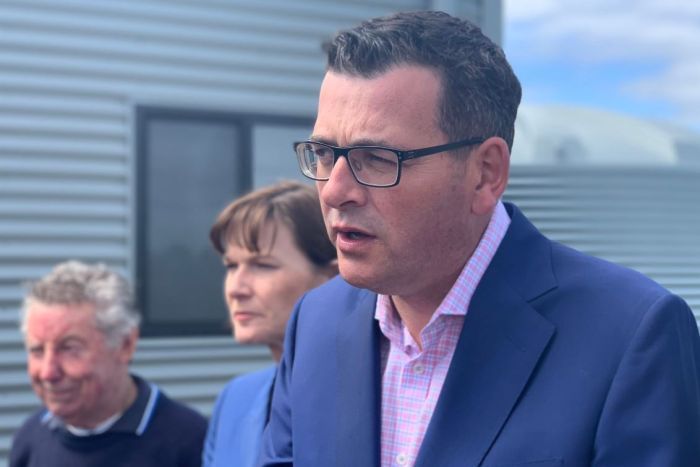 23 April 2019
As you would know, the Royal Commission into Mental Health was established in March. AMA Victoria is pleased we have had the opportunity to be consulted by government on the Terms of Reference (ToR) for the Commission and we have congratulated the four commissioners on their appointment to lead the inquiry.
Thankfully, the Andrews Government appears to have listened to  AMA Victoria on many aspects of the ToR, including a focus on all age groups; the real needs of the workforce; the problems of dual diagnosis; the challenges for regional and rural communities; the need for greater accountability; and especially our desire to see improvements in the governance of the mental health system.
Members can be reassured that AMA Victoria will advocate for a broad interpretation of these ToR, rather than them being too narrowly applied. In particular, the ToR have an explicit focus on prevention which is certainly important for many illnesses such as depression and anxiety, although this aim does not apply universally. Indeed, it's equally important for the Royal Commission to focus on how the mental health system treats and meets the health needs of people with psychotic disorders, such as bipolar disorder and schizophrenia. These illnesses are not as amenable to prevention and usually require long-term care - an area in which our mental health system is currently failing.
In over 30 reports and inquiries into Australia's mental health system between 2006 and 2012, the common finding has been that our mental health system is inadequate to meet the needs of the community. A key reason for this is the 'missing middle' – these are patients whose needs are too complex for primary care alone but who cannot currently access a psychiatrist. This 'missing middle' represents some of our most complex and vulnerable patients, who frequently go without access to appropriate psychiatric care, deteriorate and inevitably end up in emergency departments and experience 'revolving door' stays in hospitals. AMA Victoria anticipates long-term reform and improvements for these patients resulting from the 2019 Victorian Royal Commission into Mental Health.
We have also indicated to the State Government that while such a wide-ranging inquiry is imperative, it must not distract government from further investment into the mental health system ahead of the interim recommendations of the Royal Commission by this November and its final report by October 2020.
Many of Australia's government-operated psychiatric hospitals and specialist outpatient services were closed down in the 1990s. It is now widely accepted that Australia failed to invest adequately in a replacement model of community mental health care. This has meant that for people seeking mental health services, and without the means to access private psychiatric treatment, there are few alternatives between a visit to a GP and presenting to the hospital emergency department.
Community mental health services (except for private psychiatrists and GPs) provide short to medium term treatment and support to either prevent further escalation of problems leading to hospitalisation or smooth the transition to home following hospital discharge. However, this model might not be optimally effective for people at all levels of acuity, for example those people who display a high risk of engaging in self-harm or suicide. Furthermore, this setting is not adequately resourced and funded for people requiring longer-term treatment and support arising from their condition.
Non-government organisations provide much needed psycho-social support but these services cannot respond in a crisis or offer the clinical psychiatric diagnosis and treatment, case management and acute support services needed by highly complex patients. While Primary Health Networks (PHNs) are able to facilitate access to psychologists and mental health nurses, they are not funded to enable referral to psychiatrists.
Last year AMA Victoria welcomed the State Government's announcement of 89 new acute inpatient psychiatry beds. However, the number of beds in the state system has grown by 7 per cent, while the state's population has increased by 15 per cent over eight years. The availability of beds per 100,000 people has fallen by 9 per cent. There is thus a significant shortage of acute hospital services for patients in need of psychiatric care in Victoria.
AMA Victoria continues to call on the Victorian State Government to urgently address the needs of complex patients across regional and metropolitan areas by funding 477 new public mental health beds (including over 100 acute beds) and a minimum of four new pilot specialist outpatient psychiatry services over the next three years.
An evidence-based and transparent approach to mental health spending would also be advantageous. Governments can lose traction on maintaining acceptable levels of investment and services over the longer term. This neglect in system capacity partly reflects changing policy directions with inadequate strategies or policy implementation, including monitoring of population size, incidence and prevalence of conditions, distribution patterns of conditions within the population and across the state, and social and economic conditions under which people are becoming unwell and attempting to recover.
Clearly, the long-term goal should be to fund an evidence-based monitoring and planning framework incorporating capacity and performance measures, and which underpins continuing investment by government on mental illness prevention and treatment.
A/Prof Julian Rait OAM
AMA Victoria President
This article appears in the April 2019 edition of Vicdoc magazine.
Tags