#94 New professional career coaching program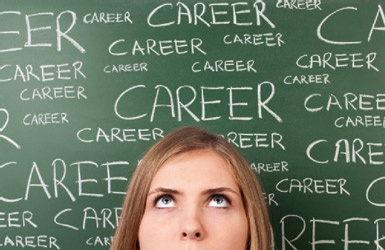 8 August 2019
AMA Victoria's Medical Career Service has launched a new service: Professional Career Coaching. Coaching programs assist doctors to work on, not just in, their professional roles. Our new program is designed to assist doctors to take a strategic and holistic view of their careers. It provides an objective framework for reflection, planning and decision-making on professional role(s), career goals and aspirations, so that doctors reach their potential and/or desired professional state.

Which doctors would benefit from this program?
Registrars / Consultants
Senior Consultants / Specialists in Private Practice
Senior Medical Staff and VMO
Academics / Researchers
Heads of Department
CMO / Executives
*Any doctor looking to diversify or broaden their career within and outside of medicine.
This program is designed to support doctors to identify and achieve their professional goals, gain personal insight, improve work-life balance and enhance their leadership skills and career potential. We achieve this using a combination of individual coaching, reflective practice, diagnostic tools and other assessment methods. The program includes:
6 x 1.25 coaching sessions
Unlimited email and telephone support
Personality and strength assessments with detailed reports and 1-hour debrief
Career resources, templates and factsheets
Coaching sessions every 4-8 weeks
In-person, webinar or telephone.
Typical timeframe to complete the program is 6-12 months

Accessing the program
Coaching programs can be accessed by AMA members and non-members. These can be booked via our website: CLICK HERE.
AMA Victoria's Medical Career Service is a medically specific coaching service designed to support doctors at all stages of their career. For any other queries, please contact us on (03) 9280 8722 or careersadvisor@amavic.com.au
Tags