#47 Supporting and connecting women in medicine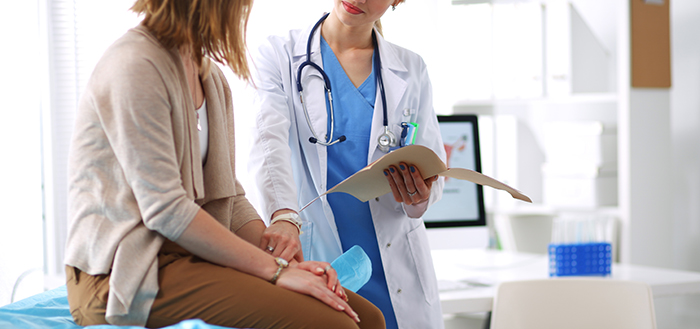 17 January 2019
The AMA Victoria Women in Medicine Committee is very excited to be bringing you a regular column in Stethoscope. For our first article, I thought it would be best to tell you all about the committee and why we exist!
Females make up approximately 50 per cent of medical students and are increasingly represented in all medical specialties, including traditionally male-dominated areas such as surgery. Despite an increase in female doctors in the workplace there is an underrepresentation in leadership positions and women still face challenges when weighing up career and family. The difficulties of balancing multiple roles including those of doctor, researcher, partner, mother and friend can often determine what sort of career a female may choose. Of course, these challenges are not only limited to medicine, but all professional women.
The Women in Medicine (WIM) Committee was formed in 2009. Our group is passionate about working towards a future free of imbalance between individuals within the medical profession. However, until this is achieved, it is the committee's aim to connect and support women to allow them to thrive in all aspects of life, both professionally and personally. We endeavor to inspire one another and support each other in balancing competing demands and promoting that one does not have to choose between excelling professionally and having a family and social life. These can and should coexist.
Each year we run several events to serve this purpose. Over the years our speakers have included Dr Wirgina Maixner, Dr Sally Cockburn (AKA Dr Feelgood), Dr Eugenie Kayak and Dr Bronwyn King. Most recently we had our Inspiring Women Series on 24 October at the Botanical in South Yarra. We heard from two incredibly brilliant women who have excelled in their lives. Associate Professor Kate Drummond, Head of Neurosurgery at the Royal Melbourne Hospital, co-editor of the Journal of Clinical Neuroscience, Deputy Chair (formerly Chair) of the Royal Australasian College of Surgeons' Section of Women in Surgery and Chair of Specialists Without Borders (soon to be known as Pangea) enthused about what she's learnt about life and shared stories of her struggles before her successes. Dr Ruth Mitchell, neurosurgical trainee and Chair of the Australian Branch of the International Campaign to Abolish Nuclear Weapons, which won the 2017 Nobel Peace Prize, inspired the audience with her stories of her humanitarian work and what is able to be achieved outside of medicine.
In the last year we have also held wellness workshops to encourage mental wellbeing in female and junior doctors. We held an Inspiring Women's Series in Geelong where we had a laughter-filled evening listening to tales by Dr Kathryn McLeod, a consultant urologist, and Dr Jacinta O'Neill, a general practitioner. Both women connected and motivated the audience with their journeys through medicine to where they are now. We hope to extend events to Gippsland in 2019. If you would like to see a WIM event in a rural area near you, please contact me, as the committee would be delighted to assist in extending our network if there is interest!
The AMA Victoria WIM Committee is made up of female doctors and students. We will work with the newly-established AMA focus group comprising of non-medical representatives to continue our community of networking and support. Our committee exists to help support women in medicine. If there is anything that you would like to see this committee do, or you're interested in being involved, please feel free to contact me on amavicwim@gmail.com. Otherwise, keep your eyes peeled for our ongoing presence in Stethoscope.
Dr Nayomi Perera
Chair
AMA Victoria Women in Medicine Committee