Pre-intern Associate Membership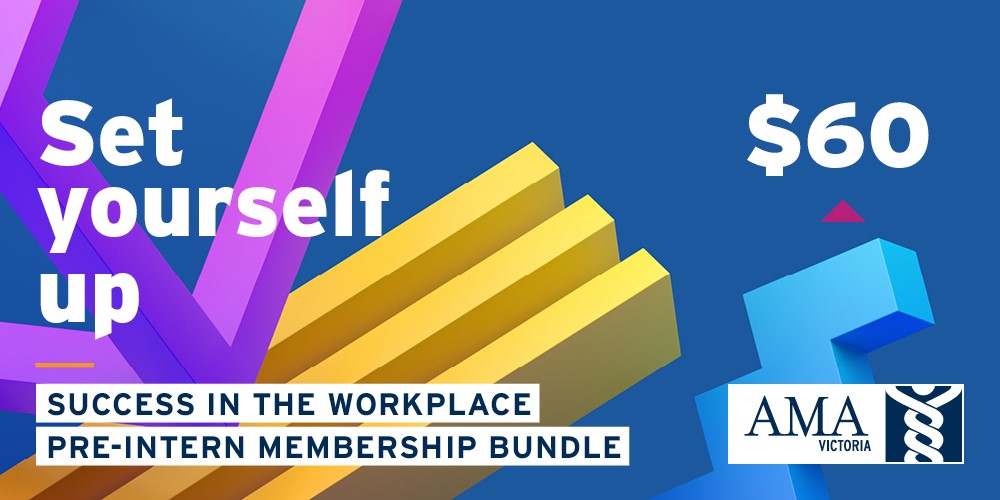 Prepare yourself for workplace success with an AMA Victoria pre-intern five month membership, specifically designed for final year students.
For just $60, which you can offset against your AMA intern membership fees for the following year, receive exclusive access to:

Career Planning
Book in a 15 minute 'Career Planning' conversation with one of our career coaches

Career & Wellbeing Masterclasses
Laugh it Up!
Feedback 101
Difficult People: How to Deal with Them in the Workplace

Workplace Fundamentals
Webinar: Your Rights in the Workplace

Join Here:
If you are already a student member with AMAV select the "Existing Member" button. If you do not have membership with AMAV use the "Non-Member" button.