Flexible work and job sharing opportunities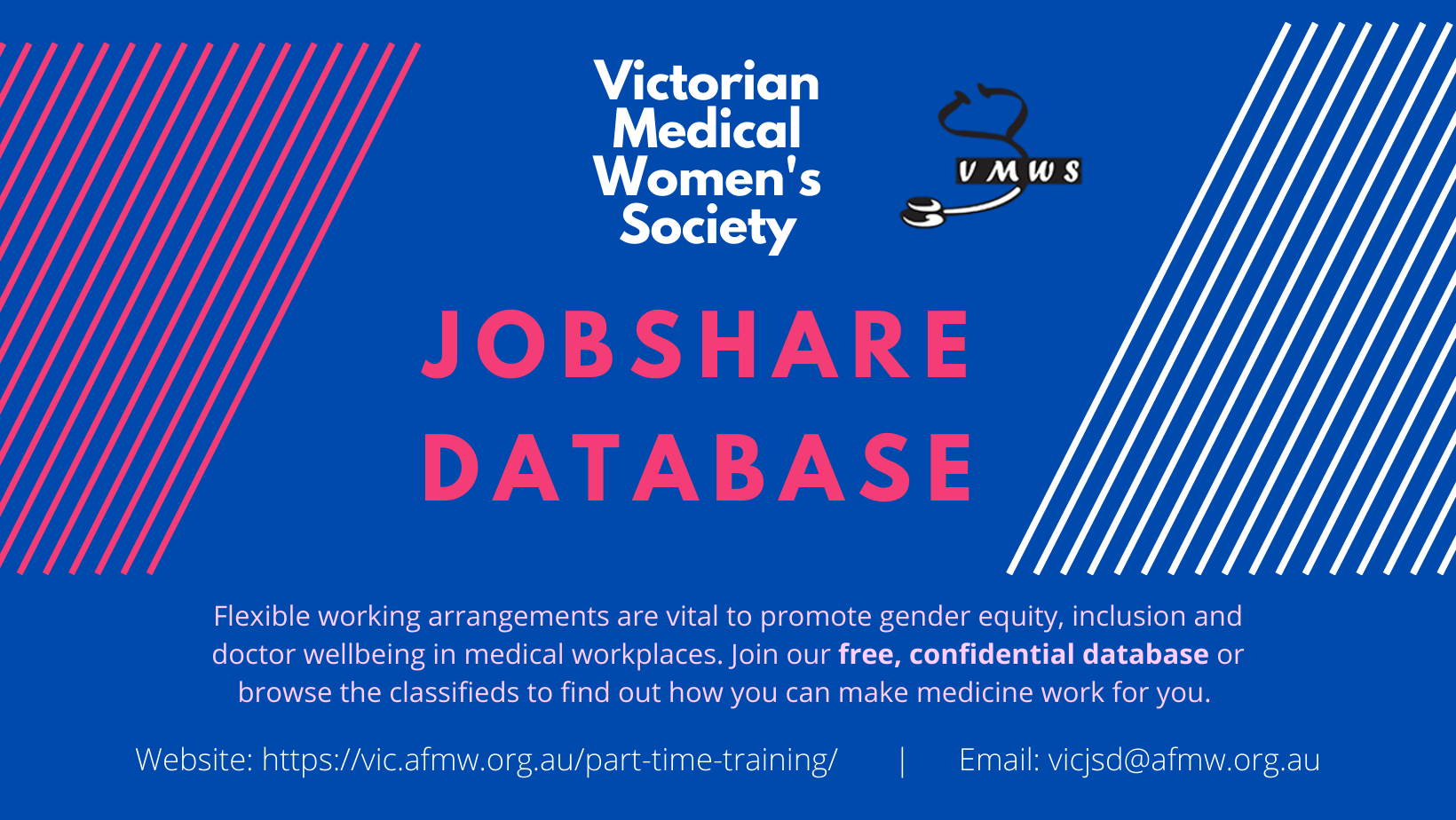 At AMA Victoria, we're passionate about assisting doctors to access flexible working arrangements at all stages of their career. In supporting this initiative we are excited to be partnering with the Victorian Medical Women's Society (VMWS).

Join the VMWS job share database!
The Victorian Medical Women's Society had joined AMA Victoria to promote its Job Sharing Database (JDS).
Flexible working arrangements are vital to promote gender equity, inclusion and doctor wellbeing in medical workplaces. Join our free, confidential database or browse the classifieds to find out how you can make medicine work for you.
Submit your expression of interest in part-time or jobshare positions to VMWS: https://vic.afmw.org.au/part-time-training/
A de-identified, confidential advertisement will be listed on the VMWS Jobshare webpage
Doctors in Victoria and interstate can browse and contact VMWS to express interest in advertised positions, with suitable applicants matched.
Website: https://vic.afmw.org.au/part-time-training/
Email: vicjsd@afmw.org.au

Case studies
Tags