Consultant profiles

Mardi O'Keefe: Manager – Medical Career Service
Mardi O'Keefe is a career management and organisation development professional with 20 years of experience working in the corporate, government and health sectors. Her expertise is in supporting individuals to navigate and manage the professional challenges and opportunities that surface throughout their career. Mardi is experienced working with professionals at all stages of their career – from graduation to retirement - and supports doctors operating at all levels within a health service hierarchy. Mardi has a BSc (Psych) and a MAppSci (Organisation Dynamics) and is a member of Group Relations Australia. She is accredited to use a number of psychometric tools including Birkman International and the SHL suite of products.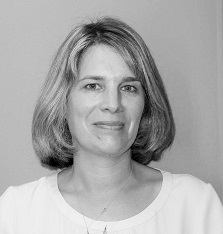 Carolyn Speed: Senior Consultant – Medical Career Service
Carolyn Speed is a career management and legal professional with diverse expertise in both the private and public sector as consultant and a senior lawyer. Carolyn has a BA (psych) and Llb (hons). She has extensive knowledge of the medical profession, with particular insight into training pathways, career progression and health services gained through her work with health clients, as well as through her strong family and personal connections in medicine. Carolyn is an experienced manager, mentor, advisor and coach and is a valuable resource to AMA members commencing or navigating their career pathways.
Contact
If you require more information about AMA Victoria's Career Advisory Service please call to speak with our career consultants between 9am – 5pm Tuesday, Wednesday or Thursdays on 03 9280 8722 or email us on careersadvisor@amavic.com.au
Tags