Emerging leader professional development program

Aim of the program
The aim of the Emerging Leader Program is to support the next generation of doctors (PGY1-PGY8+) to transition effectively into their roles in different health services and other specialty and practice settings.
A key focus of the program is to support them to develop their leadership identity and to build a strong skill base for enacting leadership in their everyday work, as well as providing a solid foundation for stepping up into leadership positions in the coming years.

Structure of the program
The program delivers 11.5 hours of learning facilitated by our leadership expert Dr Anna Clark.
It is presented in a group format over several sessions via interactive webinars/tutorials to ensure accessibility and inclusion of all members. The duration of the program ranges from 4.5 – 8 weeks depending on the format.
We know you are all busy with changing rosters and night shifts to work around, hence the different formats on offer.
We would encourage 100% attendance at all module sessions to maximise your learning; however, we realise this may not be possible for all of you due to work/personal commitments. Subsequently, we would accept 75% attendance to receive a certificate of completion at the end of the program. If you know this may be a problem, please advise and we can explore other options for you. Webinars will be recorded, and you can catch up on a missed session if required.

2022 Program dates
Intake 1 - 2022
Module 1: Tuesday 3 May, 6.15 pm - 8.45 pm
Module 2: Tuesday 10 May, 6.15 pm - 8.45 pm
Module 3: Tuesday 17 May, 6.15 pm – 8.45 pm
Live Tutorial: Tuesday 24 May, 6.30 pm - 7.30 pm
Module 4: Tuesday 31 May, 6.15 pm – 8.45 pm

Intake 2 - 2022
Module 1 and 2: Saturday 8 October, 10.00 am - 3.30 pm
Module 3: Tuesday 25 October, 6.15 pm - 8.45 pm
Live Tutorial: Tuesday 8 November, 6.30 pm - 7.30 pm
Module 4: Tuesday 15 November, 6.15 pm – 8.45 pm
Limited places in each intake!

Program cost
AMA Victoria Member $946 + GST (57% discount on full price)
AMA other state Member $1254 + GST (43% discount on full price)
AMA Victoria partner referral price $ 1716 + GST (22% discount on full price)
Non-Member (Full price) $2200 + GST
We love our members, we don't exist without you, therefore we try to create value for you wherever we can. Hence, accessing the program is substantially discounted for you.
Please use the discount codes below on enrolment to access the member pricing that relates to you.
AMA Vic member discount code: AMAVICMEMBERSELP2022
AMA Other state member discount code: AMAMEMBERSELP2022
AMA Vic partner referral discount code: Provided to you directly by the referral partner (if you have any questions, please email us).
BOOK NOW

(Please enter discount code when finalising payment)

To discuss the program or to find out more, please email careersadvisor@amavic.com.au.
If you are having problems enrolling, please email training@amavic.com.au.

Who should attend this program
Any doctor (PGY1-8+) who is not yet a consultant and who feels they fit into the emerging leader category. This program does not require you to be in a formal leadership role – but you aspire to develop and embed these skills as you progress.

Content covered in the program
Who am I as a leader? Finding purpose, values and identity.
How can I lead in my role? And what skills do I need to do this?
Effective leadership skills and practices for collaborative environments.
Fundamental leadership skills of self-awareness, communication, motivating and influencing others.
Effective team communication and the importance of creating psychological safety at work.
Leading effective discussion, giving effective feedback and navigating difficult conversations and conflict.
Finding role models, mentors and sponsors.
Building strong professional relationships and professional networks.
How can I advocate for and lead sustainable change? And what roadblocks could I face and how can I overcome them?
Understanding the importance of self-care and wellbeing and how to lead a sustainable career.

Testimonials
"A thought provoking and personalised program which gets into the nitty gritty of ways you personally can be a better leader and sets you up to continue developing your skills long after the program is finished."
"I'd recommend the Emerging Leaders Program to any junior doctor who would like to develop their understanding of their own role, capabilities and potential in creating a productive and unified working environment."
"I feel as though I have increased skills to advocate for myself and my healthcare team."
"Interactive and brilliantly presented."
"The program was an excellent coverage of the fundamental tenets of leadership in clinical practice and beyond with great interactive sessions which made me feel included and heard. I would recommend it to friends and colleagues."

2021 Emerging Leader Professional Development Program participants

Program Director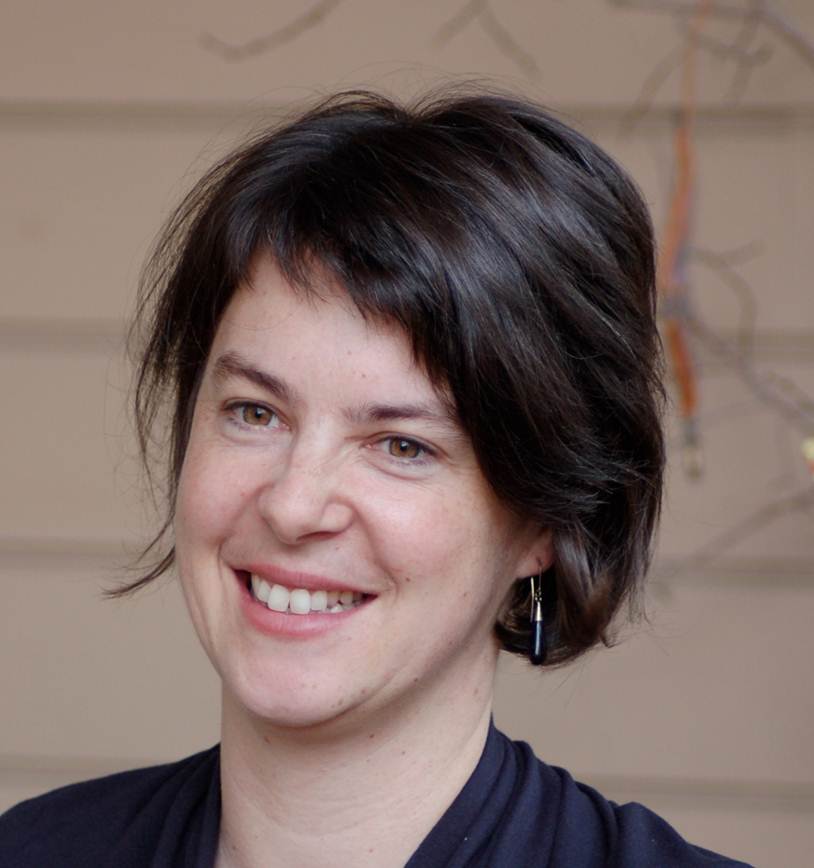 Dr Anna Clark (PhD).
Anna has a PhD in social psychology from the University of Melbourne and works as a leadership development consultant and coach designing and delivering leadership development programs and coaching in Europe, Singapore, and Australia. Prior to working in leadership development, Anna held academic positions in psychology and organisational behaviour departments in the Netherlands, France, and Australia. She has over 12 years' experience coaching a range of emerging, middle, and senior leaders from both private and public sector organisations, including health and education. Anna currently lives in Melbourne and works as a leadership development consultant and coach designing and delivering executive education programs and coaching for a range of organisations and individuals around Australia. Anna specialises in supporting individuals to find authentic, purposeful, and realistic development goals and to then create and enact nuanced personal action plans to support their work toward the behavioural change they desire in a practical and sustainable way.
In her work with AMA Victoria, Anna has joined the Professional Development and Careers team to provide leadership development programs and one-on-one coaching for Doctors at all stages of their careers. Professional coaching provides a safe and objective developmental space for doctors to work on the current issues and challenges that they face in their day-to-day work, as well as in their professional work system.
Anna also writes regularly for AMA Victoria, publishing on leadership topics highly relevant to the complex care and collaborative leadership required in healthcare settings.