Westpac


Putting Members first.
Westpac Member Plus provides exclusive benefits to the members of our most valued corporate, government and community associations. Westpac is helping make life easier and more rewarding with dedicated support and unique offers.

Benefits of Westpac Member Plus:
Discounts and offers on a range of Westpac Banking products and services.
Access to a team of dedicated bankers and specialists ready to support your banking with Westpac.
Financial education seminars and materials from the Davidson Institute.
Ruby Connection participation – an interactive online community designed to inspire, educate and connect women.
Invitations to exclusive Westpac events and seminars.
We can help you reach your life goals with a range of products and services:
Everyday banking and savings accounts.
Home loans.
A range of credit cards.
Personal and car loans.
Insurance for property, contents, car, travel, and life.
Foreign cash.

We're here to help.
Click here and enter: AMA2019
1300 361 159 (7:30am – 6pm AEST)
Westpac's Insurance Premium Finance offer for AMA Victoria Members
Being able to spread out the payment of your expenses over the year could seriously help with the management of your business cash flow.

In a joint initiative with the AMA Victoria, Westpac is pleased to announce, a special Insurance Premium Finance (IPF) offer for AMA Victoria members. If you take out Westpac IPF from01 June to Monday 31 December 2019, you'll receive the following special fixed rates: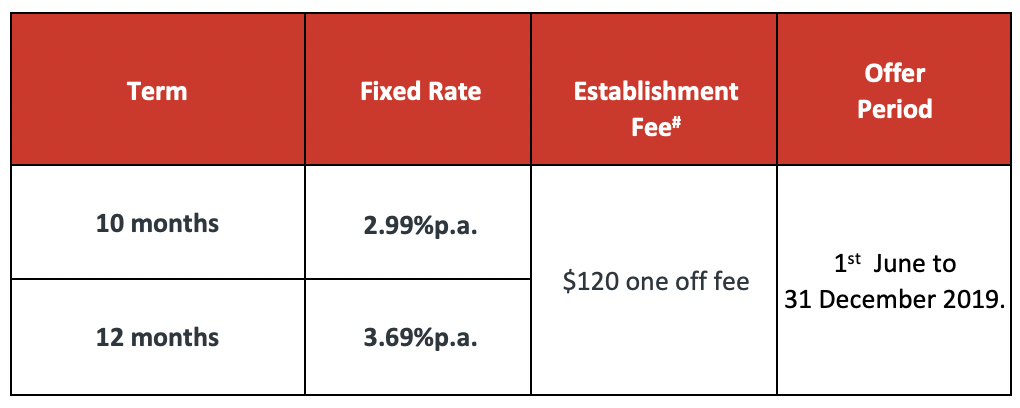 Business insurance is an essential cost for all businesses, regardless of size or industry. But annual upfront insurance premiums can often be an expense many businesses find difficult to fund.
Make lump sum annual insurance premiums a thing of the past by taking advantage of our flexible and convenient pay by the month solution.

Benefits
Smooth out cash flow and retain working capital within your business
Get certaintyof repayments with a fixed interest rate
Interest Repayments may be tax deductible

Consolidate and save time
Westpac Insurance Premium Finance gives you the ability to consolidate different business insurance premiums, Domestic Insurance and your membership fees on the one finance contract:
Simple application process
Convenience of monthly payments by direct debit
Flexible as can assist with Professional Indemnity, Workers Compensation, General Business Insurance, Motor Fleet registrations and CTP andDomestic Insurance (Domestic Insurance must not exceed 49% of the total amount financed).
*Note: the special offer is for Australian Medical Association (AMA) Victoria members only, and is non-transferrable to non-AMA Victoria members, your customers, or the general public.

How to apply
More information…
For any further details, or more information about this special offer for AMA Victorian members, please contact our friendly service teamon (02) 8767 8745
Things you should know:
Westpac IPF Terms and Conditions (PDF 173KB)
Westpac IPF Direct Debit Request Service Agreement (PDF 401KB)
#The Establishment Fee includes a $30 rebate paid to AMA Victoria for each successful IPF offer accepted and funded by Westpac in accordance with this offer.
Rates are subject to change.Credit criteria, fees, charges, terms and conditions apply. Talk to your Westpac Insurance Product Finance specialist for product details.
This document is to be used as general information only and should not be considered a comprehensive statement on any matter and should not be relied upon as such. This document has been prepared without taking into account any individual objectives, financial situation or needs. Any taxation information contained in the presentation are general statements and is for guidance only. It does not constitute tax advice and you should seek independent professional tax advice. No member of the Westpac Group or any of their employees or directors gives any warranty of accuracy or reliability nor accepts any liability in any other way, including by reason of negligence for any errors or omissions contained herein, to the extent permitted by law.

Copyright © 2019. W2019 Westpac Banking Corporation ABN 33 007 457 141 AFSL and Australian credit licence 233714. The Westpac Group, 275 Kent Street, Sydney, NSW 2000, AUSTRALIA.