2019 AMA Victoria Awards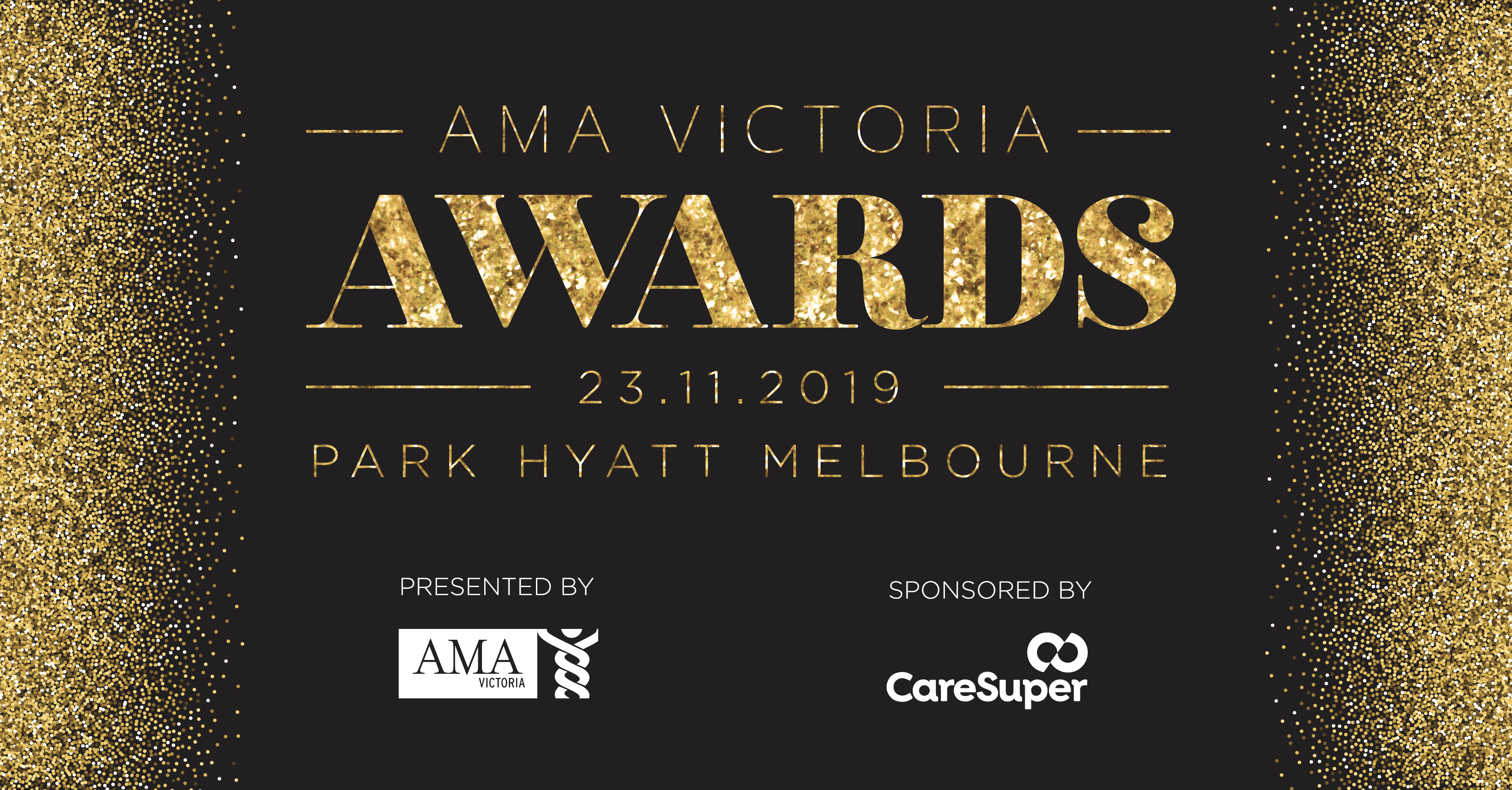 Attend the AMA Victoria Awards Night
The AMA Victoria Awards Night recognises and celebrates outstanding achievements and significant contributions made by individuals in the pursuit of excellent healthcare in Victoria.
Tickets
Members - $80 per person (incl. GST)
Non-Members - $120 per person (incl. GST)
Ticket price includes a three-course dinner, premium beverages, access to the award ceremony, entertainment & networking opportunities. The ceremony will be hosted by award-winning comedian Sami Shah.
Finalists
The finalists in each category (in alphabetical order) are:
Junior Doctor of the Year Award
Recognising a doctor in training who has made an outstanding contribution to the medical profession and the community
Dr Nardine Elzahaby | Dr Tristan Harding
Priscilla Kincaid-Smith Award
Recognising outstanding achievement of a senior doctor who has undertaken pioneering work in medical practice, education or research, preventative health or patient advocacy
Professor David Ball | Professor Catherine Crock AM | A/Prof Kate Drummond AM
Dr Peter Goss | Dr Neela Janakiramanan | Professor Tissa Wijeratne
President's Award
Recognising a person, not necessarily a medical practitioner, who, in the eyes of the AMA Victoria President, has made an outstanding contribution toward furthering the objectives of the AMA through advocacy
Mr Geoff O'Kearney | Ms Emma Sutton | Dr Geoff Toogood | Professor John Wilson AM
Patrick Pritzwald-Stegmann Award
Recognising a doctor who has made an exceptional contribution to the wellbeing of his or her colleagues and/or the broader community
Dr Peter Goss | Dr Helen Schultz | Dr Geoff Toogood

Sponsors
AMA Victoria would like to thank the following sponsors for helping make this event possible:
Tags