Your workplace entitlements and your wellbeing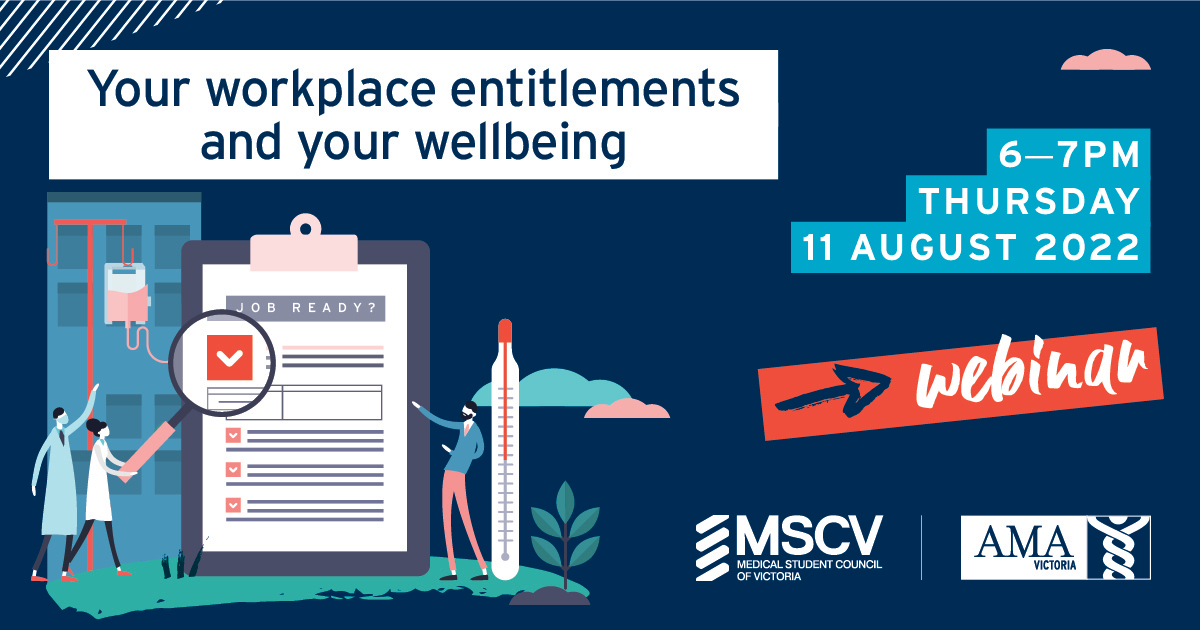 Thursday 11 August 2022, 6-7pm
All students
As doctors, your wellbeing is essential to good patient care. As employees, you have the right to fair and safe working conditions which protect your wellbeing. During this webinar, the panel will respond to some case scenarios which reflect real situations which arise when working as a junior doctor in a healthcare environment. The discussion will cover workplace entitlements and practical ways to manage difficult situations that may impact on your wellbeing. Topics will include managing workload and rosters, dealing with difficult people and handling workplace incidents.
The panel includes: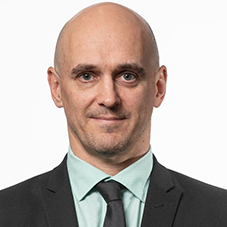 Grant Forsyth
AMA Victoria Workplace Relations Director
Grant Forsyth is the Director of Workplace Relations for AMA Victoria and CEO of ASMOF Victoria. He has worked in the AMA/ASMOF Workplace Relations team for 6.5 years and has more than 20 years' experience in industrial relations, working mostly in the union movement. Since starting with AMA/ASMOF, Grant has mainly dealt with Doctors in Training (DiT) and student issues. Grant leads a team of six highly experienced industrial staff who receive hundreds of member calls per month - they advise and represent members throughout their careers from student to retirement, as employees and owners of private practices. Most recently, Grant and members of his team have negotiated new Enterprise Agreements (EA) for both DiT and specialists in the public system, which will see significant improvements to the way DiTs are paid and rostered for on-call, and - as an Australian first - a climate and sustainability clause included in the EAs.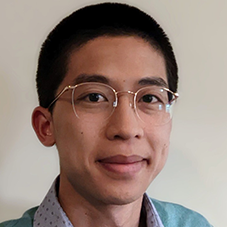 Kevin Shi
Current JRMO Paediatric Trainee, 2021 Intern, Past president - Monash University Medical Students' Society and former Chair of the Medical Students Council of Victoria
Kevin completed internship in 2021 and is now a junior paediatric trainee in Melbourne. As a past president of the Monash University Medical Students' Society and chair of the Medical Students Council of Victoria, he was a consistent advocate for student wellbeing and helped support final year students in the transition to internship during the initial COVID-19 response. He continues to represent junior doctors as a member of AMA Victoria and ASMOF (Vic Branch) Councils, and supports colleagues in understanding their workplace rights and responsibilities to improve communication and their experience at work.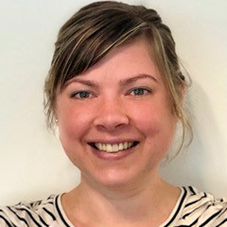 Lucy Crook
Current HMO4, 2019 Intern, Chair of the AMA Victoria's Doctors in Training Subcommittee, former Employment lawyer
Lucy completed her internship in 2019 and is currently working as a HMO at a large outer metropolitan health service in Melbourne. She is the current chair of the AMA Victoria's Doctors in Training Subcommittee, member of the AMA Victoria Council and a Branch Councillor of ASMOF (Victorian Branch) and . At the hospital level she is Director of Wellbeing and Advocacy for her health service's RMO Society, a role that she was instrumental in creating. Since completing medical school, she has been a strong advocate for junior doctor wellbeing and psychological health. In particular, as a former employment lawyer, she is particularly interested in the connection between working conditions and junior doctor health (both physical and mental) and strives to achieve structural and meaningful change in this area.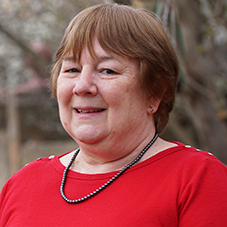 Kay Dunkley
AMA Victoria doctor wellbeing and mentoring
Kay is passionate about the health and wellbeing of health professionals. Kay established the AMA Victoria Peer Support Service in 2008. This service has provided peer support over the phone for doctors and medical students every day of the year since then. At AMA Victoria, Kay also coordinates the Peer Visitor Program - matching elderly isolated doctors with volunteer medical student and doctor visitors for companionship. In addition, Kay assists to coordinate the mentoring program at AMA Victoria.
Kay initially forged a career in hospital pharmacy and over the years has also been involved in a variety of roles providing services which support pharmacists and other health professionals more broadly. She is currently a member of the management committee of Hand N Hand Peer Support. When not at AMA Victoria, Kay is employed as the Executive Officer of the Pharmacists' Support Service (PSS).
TO REGISTER
MEMBERS: Log into your member portal in the top right corner and go to MY EVENTS > Register: 'Your workplace entitlements and your wellbeing' (11-Aug-22)

NON-MEMBERS: CLICK HERE to join as a student member where you will be emailed login instructions, then go to MY EVENTS > Register: 'Your workplace entitlements and your wellbeing' (11-Aug-22)

You must be an AMA Victoria student member (free to join!) to register for this event. Read our Privacy Policy and membership T&Cs.