# 290 Communications and Advocacy update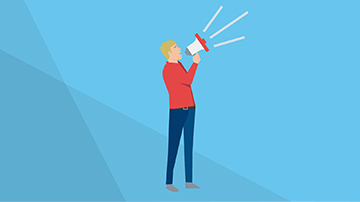 29 April 2021
Here's an update on a few of the issues AMA Victoria's Communications and Advocacy team is working on for our members:
Inquiry into Health Impacts of Air Pollution in Victoria
AMA Victoria recently provided a submission to the Legislative Council's Economy and Infrastructure Committee's Inquiry into Health Impacts of Air Pollution in Victoria: www.parliament.vic.gov.au/epc-lc/inquiries/inquiry/994
The submission stated that, as the peak professional organisation representing medical practitioners in Victoria, we have a longstanding interest in this issue, and noted that from a medical perspective, the adverse health consequences of air pollution range from acute and chronic effects, such as restrictions in physical activity, to emergency room visits for asthma and hospitalisations for respiratory and cardiovascular causes, to premature mortality.
Further, our submission asserted that, while over recent decades there have been general improvements in air quality in Australia, due to a mix of regulatory and non-regulatory approaches, considerable challenges remain and that various developments have called into question the effectiveness of current air quality management in Australia. These include an increasing reliance on road transport, the expansion of mining and industries producing hazardous air pollutants, and the compounding effects of climate change and extreme weather on poor air quality.
Our submission then canvassed various mitigation strategies to address the issue of air pollution, and stated our position that strategies that focus on improving energy and combustion efficiency, transitioning to non-combustion energy sources, and promoting active transport should be adopted. The submission concluded by noting that such strategies have the mutual benefit of reducing greenhouse gas emissions and the disease burden from air pollution in Australia, with the associated health savings substantially offsetting the cost of policy implementation.
Members can view our full submission here.

New Accessible Parking Permit Scheme update
AMA Victoria has been meeting with the Victorian Department of Transport to improve the application form for the new Accessible Parking Permit Scheme.
We had previously been involved in early consultation into the development of the scheme and application form but had not been engaged by the department for over 12 months. For more background, please click here.
We have since spent some time on using the trial system, and members have reported that, while no means perfect, the system is an improvement on what was initially developed. It is pleasing that the department has incorporated some of the suggestions made by us, such as not requiring the medical condition to be listed on the form.
Nevertheless, there are further modifications we would like the department to adopt around ease of navigation and by making it more prominent on the form to applicants (or their carer/family) that they should start the application online or at their local council and only attend the doctor when they have the application number.
AMA Victoria will continue to work with the department to improve the new form for our members. We encourage members that have used the form to report any issues (or to suggest additional improvements) by sending an email to Communication and Advocacy Officer, Lewis Horton, at LewisH@amavic.com.au

SafeScript and access to non-drug insomnia treatment
We have recently been public in expressing our concerns about SafeScript, particularly the difficulties faced by doctors when presented with information about patients on potentially problematic medicines who have limited access to alternative treatments/withdrawal support: Medical association calls on government to help doctors dealing with addicted patients - ABC News.
Benzodiazepines, one of these medications, are commonly prescribed to manage insomnia, despite RACGP guidelines recommending cognitive behavioural therapy for insomnia (CBTi) as the first-line treatment.
The Adelaide Institute for Sleep Health - Flinders University is currently running a research trial, providing Australian GPs with a pathway to identify patients on benzodiazepines, and refer them to the CBTi program (Sleepio): Click here for Sleepio trial overview.

Sleepio is an evidence-based CBTi program that helps patients reduce benzodiazepine use. Sleepio is being scaled in the UK through the NHS: nhsaccelerator.com/nice-publishes-evaluation-sleepio/

Through a NHMRC-funded Centres of Research Excellent, the Institute plans to increase access to CBTi throughout Australia over the next four years.
GPs who are struggling with alternatives when presented with SafeScript benzodiazepine notifications are welcome to send an email to: alexander.sweetman@flinders.edu.au
Tags