#121 Dr Clare Collins on choosing a specialty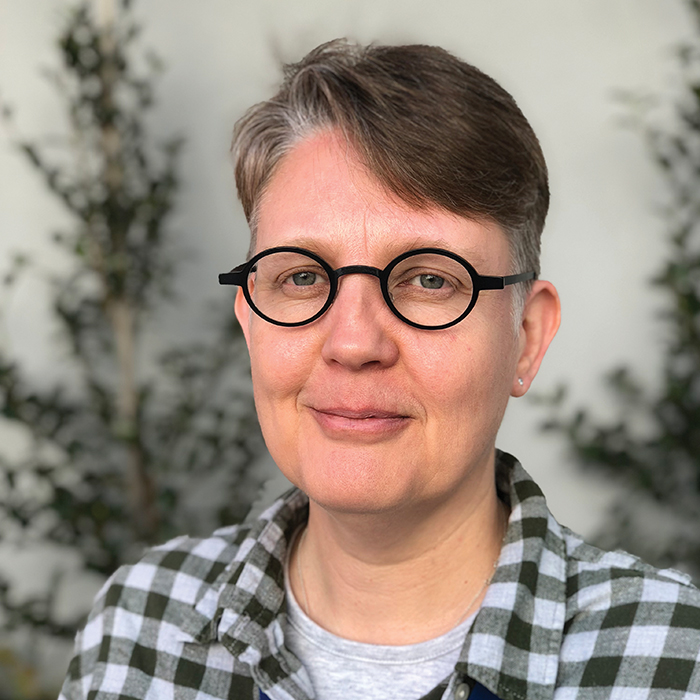 In profile: Dr Clare Collins, Neonatologist

7 January 2020

Choosing a specialty is one of the most important career decisions for a doctor. Some study medicine with a clear career pathway in mind; others commence with no idea of the direction they might head. In this series we profile a range of specialists who reflect on their careers and selected fields, with the aim of helping others who are still to make a decision.

Dr Clare Collins, Head of Neonatology at Western Health

Why and how did you choose your specialty?
I was attracted to the field of neonatology by the positive experiences I had during clinical rotations as a medical student. A neonatologist cares for sick newborn infants who require intensive care. The range of patients is really very extensive; they may be extremely small premature infants weighing less than 500g or full-term infants with congenital abnormalities or other complex medical conditions.
The mixture of skills needed for this population is quite unique. The specialty combines the need for acute emergency care and technical therapeutic interventions, together with the ability to develop relationships with babies and their families over the many weeks and months of their admission.
Premature babies provide a unique challenge to manage because their physiology changes as they mature. This obviously normally occurs in utero but we need to adapt medical care to the growing baby who may have been born many weeks early. This means treatments such as medications, for example, need to be continually altered for weight, gestation and age after birth. It is important to have a good grasp and working knowledge of physiology and fetal development.
All babies are born with a family; the structure and nature of this may vary significantly, but it means that we care for the whole family unit. Neonatal units are great social levellers; it doesn't matter if you are a CEO of a multi-million dollar corporation or a recently arrived refugee. All parents with babies admitted to the neonatal unit are living in an extremely emotional and stressful environment and it is important to allow parents to feel connected with their baby.
Skills within the specialty are varied and this gives scope for a wide variety of research and development opportunities. I completed a PhD investigating a new technique of non-invasive respiratory support in pre-term infants and undertook a clinical trial as part of that. However, there are many other opportunities for research, ranging from science-based laboratory bench research and clinical trials, to qualitative research involving parents, babies and other healthcare providers. Qualitative research is becoming more important and, given the respect it deserves, important work looking at parent-led models of care within NICU have the potential to improve both the experiences of parents and babies in NICU, but also improve outcomes. There are a number of clinicians collaborating with the medical device industry to improve the technical equipment we use.

What personal qualities and skills/strengths do you think are integral to reaching your potential in your role?
I think the ability to think clearly under pressure, have good communication skills and a somewhat obsessive attention to detail are the hallmarks of all successful neonatologists.
It is an emotionally challenging speciality, as we are involved with families at one of the most intense periods of their lives. There are often many complex ethical issues at play and the decisions that one family may make for their baby may be completely different from that of another. The need to be compassionate, empathic and respectful of different views and cultures is essential.
It can be very confronting when babies die, but I feel very strongly that the palliative care aspect of the specialty and helping families deal with grief and loss is an equally important aspect of the job.
The multidisciplinary teamwork that is needed to look after these sick babies and their families cannot be underestimated. No single healthcare provider group can meet the needs of these patients individually. The ability to work closely with colleagues is essential and it is this team environment that is also what provides the supportive culture that we need to care for ourselves.
However, seeing parents wave goodbye as they leave the unit after many weeks and months with their baby or having ex 24-week gestation baby who is now two years old running amok in the outpatient clinic playroom is extremely rewarding.

What do you love and what do you find challenging about your role?
I personally love not knowing what is going to come through the door at any time and having to use first principles of anatomy and physiology to direct interventions and treatment strategies. It is a privilege to be able to be involved with families and care for their babies.

Describe your typical day as a neonatologist.
The day starts with morning handover from the night team on the progress of the babies in intensive care overnight and any expected admissions are discussed. The ward round then usually takes place and the workload planned for the day, which may include procedures, a multidisciplinary team meeting and updating family members. Parents are encouraged to be present on ward rounds so they can be involved directly in the care of their baby.
The rest of the day tends to be taken up with teaching, research and administrative activities. All of which can be interrupted by an emergency in the birthing suite and a new admission to the neonatal unit.
I have recently joined Western Health to lead the neonatal unit at the new Joan Kirner Women's and Children's Hospital, which will be opening soon in St Albans. Part of my role includes increasing the capability of the neonatal unit to establish intensive care for newborns, as they currently all have to be transferred out.

What advice do you have for those doctors considering your specialty?
I would encourage medical students to consider an elective placement within a neonatal unit; the extended time will give you a better of idea of what actually goes on in this somewhat overwhelming world. Get involved in research and quality improvement projects as a trainee so you can see the breadth of practice within the specialty. Babies are not good at being born within normal office hours so there is no doubt it is a speciality that will always have a significant out of hours component! It is, however, an exciting, intense and extremely rewarding specialty.

We would love to hear from you if you want to share your story about choosing a speciality, or if you would like assistance in navigating your career path. Please contact our Careers Consultant Carolyn Speed on CarolynS@amavic.com.au
This article appears in the April 2019 edition of Vicdoc magazine.
Tags