#128 Calls for urgent national response to lack of progress in pancreatic cancer outcomes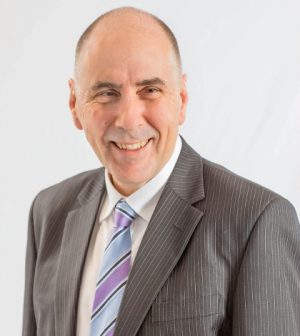 Professor Chris Baggoley AO

12 February 2020
Experts believe pancreatic cancer will follow other countries and become Australia's second biggest cancer killer, unless there is significant action. Avner Foundation's new 'Pancreatic Cancer: The Cancer of our Generation' report says it has some of the poorest survival outcomes of any cancer and has not received the attention of other diseases due to the low survival rates and the absence of many long term survivors.
Pancreatic cancer is the fifth most common cancer killer in Australia and has a devastatingly low five-year survival rate of less than 10 per cent. Last year it claimed almost as many lives as breast cancer. On average, 3,300 people will be diagnosed with pancreatic cancer each year, and 80 per cent of patients diagnosed will die within 12 months. It has the lowest survival rates of all main cancer types.
Yet, despite these figures, pancreatic cancer trails behind other cancers when it comes to funding for research, receiving less than 8 per cent of the funding available. In 2018, it was the 11th most funded cancer for research by the Australian government through the National Health and Medical Research Council (NHMRC), despite being the 5th most common cancer killer in Australia.
The Avner Pancreatic Cancer Foundation (Avner Foundation) is calling for an urgent national response to the lack of progress in pancreatic cancer outcomes being faced in Australia. The organisation is convening a high-level meeting at Parliament House this evening, with senior stakeholders across the medical field to be addressed by expert speakers including the Hon. Minister for Health, Greg Hunt MP. The aim of the event is to put pancreatic cancer high on the national health agenda, give a voice to the people affected by pancreatic cancer and establish a strategic roadmap to improve pancreatic cancer survival rates.
Avner Foundation outlines the national response needed in the 'Pancreatic Cancer: The Cancer of Our Generation Report.' The report contains a $52 million plan for significant investment in research and care to improve survival and quality of life for pancreatic cancer patients.
"To make it painfully clear, a diagnosis of pancreatic cancer is, in most cases, basically a death sentence," explains Prof Ross McKinnon, cancer expert and chairman of the Avner Pancreatic Cancer Foundation Scientific Advisory Panel. "If you're diagnosed with pancreatic cancer today, there's only a 9.8 per cent chance that you'll still be alive in five years. To put that in perspective, if you're diagnosed with breast cancer, the five-year survival rate is 91 per cent and for prostate cancer, 95 per cent. It's simply unacceptable that pancreatic cancer – which kills almost as many people as breast cancer and prostate cancer each year – receives such a small fraction of the total cancer funding."
Professor Chris Baggoley AO, the former Chief Medical Officer for the Australian Government, was diagnosed with pancreatic cancer in late 2018, and considers himself one of the lucky ones due to 'accidental' early detection.
"My tumour was detected during a check-up for something completely unrelated," explains Prof Baggoley. "And because it was detected early, I was lucky enough to actually have a treatment option, which was radical GI surgery alongside post-op chemo. But for 90 per cent of people diagnosed with pancreatic cancer, there is no treatment option at all. In effect, they move straight to a palliative phase. There is no Plan A, let alone a Plan B."

Avner Foundation's National Response Outline
1. Fast track research, specifically in four key areas:
Identification of biomarkers to assist with early detection

Identify why pancreatic cancer is resistant to existing cancer therapies
Gain a greater understanding of the pancreatic cancer microenvironment
Identify new therapies for pancreatic cancer, including the repurposing of existing treatments.

2. Develop a patient and carer support hub:
Create a single pathway to ensure Australians affected by pancreatic cancer can gain instant support, guidance and care
Create a unified body that can advocate for change and raise awareness of the unique challenges that pancreatic cancer presents.

3. Create Networks of Excellence for Patient Treatment
Allow clinicians and researchers from research and medical institutions across Australia to collaborate and share knowledge
Provide an avenue for collaboration with international researchers to accelerate new treatments.

Identifying ways to detect pancreatic cancer in its early stages is of critical importance. Currently, by the time the majority of people have been diagnosed with pancreatic cancer, it will have already spread throughout the body. Treatment is largely ineffective for many patients so significant investment in research is required.
"Pancreatic cancer survival rates are unacceptably low and it is fast becoming the cancer of our generation," says Michelle Stewart, CEO of the Avner Foundation. "It is a devastating disease – difficult to diagnose, difficult to treat, and with very few early warning signs – and yet funding for research remains desperately low. However, research takes time, time that people living with pancreatic cancer do not have."
"To achieve equity of survival outcomes with other cancers all key stakeholder groups must work together to dramatically accelerate the progress in this disease," continued Ms Stewart. "Together, we need to strongly advocate to improve survival rates and quality of life on behalf of pancreatic cancer patients and their families."
The Avner Foundation has been working to drive change in pancreatic cancer outcomes and to date has invested more than $7.6 million across 28 research projects.
"Australia has made some incredible progress on many cancers, but, due to its low visibility and shockingly brief timeframe from diagnosis to end-stage, pancreatic cancer has been put in the 'too hard basket'," concludes Prof McKinnon. "We know from work with other cancers that medical research is the single most important factor impacting patient survival. We know what we need to do, but we need help to do it. We are calling for urgent government support to progress a national response to help us fight this deadly disease."

Tags