#130 Speaking out on climate change threat
19 February 2020
AMA Victoria President, A/Prof Julian Rait, represented the AMA at the National Climate Emergency Summit (NCES) held on 14-15 February at Melbourne Town Hall.
The NCES convened practitioners, advocates, governments, youth leaders and industry innovators from across Australia to explore and unpack what a climate emergency transition could look like at local, national and global levels.
The Summit presented a series of workshops, panel discussions and debates that tackled issues spanning the political, economic, technical and social change dimensions of initiating and carrying out a full-scale response to the climate emergency.
A/Prof Rait was joined by AMA colleagues, SA President, Dr Chris Moy, AMA Federal Council of Doctors in Training Chair, Dr Tessa Kennedy, AMSA President, Daniel Zou and AMSA Global Health Vice Chair External, Jackie Maher.
The group presented on the threats to human health caused by climate change. "In short, the AMA believes continued global warming will be catastrophic for human health," A/Prof Rait told the Summit.

Representing the AMA at the NCES: (left to right)) SA President Dr Chris Moy, AMSA President Daniel Zou, AMSA Global Health's Jackie Maher, Victorian President A/Prof Julian Rait and Federal Council of Doctors-in-Training Chair Dr Tessa Kennedy.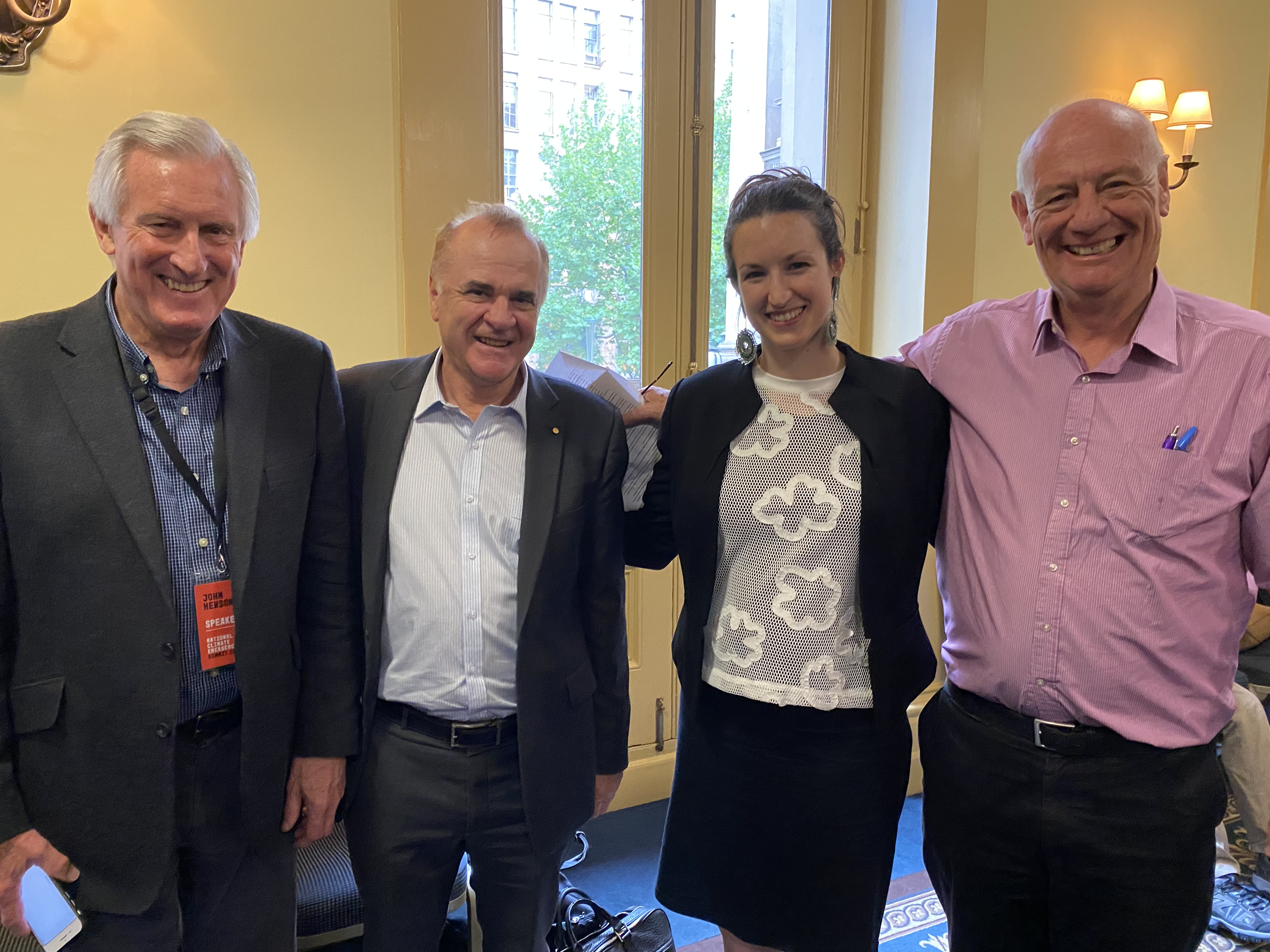 Fellow presenters at the Summit: (left to right) Dr John Hewson, A/Prof Julian Rait, Dr Tessa Kennedy and Tim Costello.
Tags