#134 IWD Member profile: Dr Anita Munoz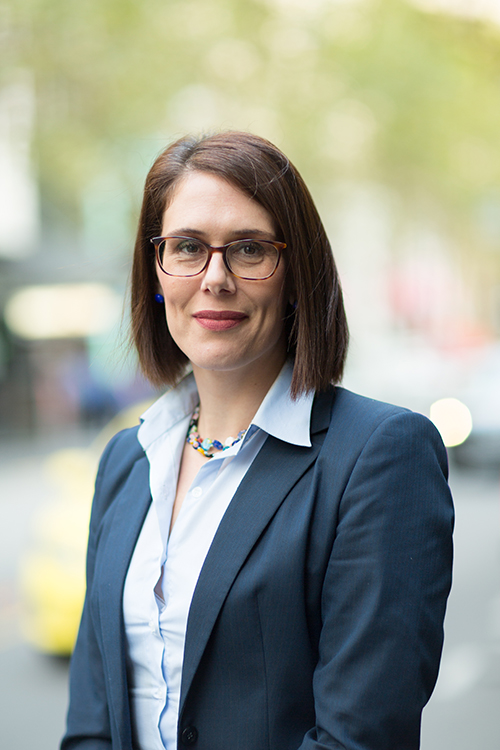 4 March 2020
We are celebrating the achievements of AMA Victoria's female members to mark International Women's Day on Sunday 8 March. This year's theme is #EachforEqual:
An equal world is an enabled world. Individually, we're all responsible for our own thoughts and actions - all day, every day. We can actively choose to challenge stereotypes, fight bias, broaden perceptions, improve situations and celebrate women's achievements. Collectively, each one of us can help create a gender equal world.
AMA Victoria strongly supports a gender equal world and medical profession. In our International Women's Day profile series, we're introducing you to some of our dedicated current and future medical leaders.

Introducing: Dr Anita Munoz
What is your current role in medicine?
I am a general practitioner in private practice in Melbourne's CBD. I am also a medical educator, teaching general practice registrars training for their fellowships with regional training provider MCCC GP Training. I am Co-Deputy Chair of the Victoria Faculty at the RACGP and a member of the AMA. I complete my Master of Public Health mid-2020, with which I hope to continue my work in promoting the importance of general practice in the Victorian and Australian health systems.

Why did you choose to study medicine?
I always wanted to be a doctor. I love the science of medicine. It has never stopped fascinating me. I'm a little embarrassed to say this too, but I really did want to help people and it seemed the perfect way to do that.

What is the best part about your work?
Hackneyed though it may sound, being a GP is the best job in the world. It is intellectually challenging; it is predictable only in that it is predictably varied, surprising and complex; it is a commitment to a lifetime of learning. GPs are the champions of holistic care, provided within and alongside a patient's life and context. I love knowing everything about my patients and participating in their lives. I like being their advocate. I love the flat hierarchy of general practice - one in which no member of the team is more important than any other - where nurses, administrators and allied health work together in the best interests of the patient.

What is the hardest part about your work?
The negativity in the media and government about general practice causes me great concern, especially as a lot of what is reported is incorrect and ill informed. The constant struggle against under-funding, against the perception that non-GP health practitioners can do our job, which is incredibly complex and misunderstood, and reluctance to recognise the value of general practice is an ever-present preoccupation. The pervasive inclination to emulate NHS-type models of general practice regulation and funding is in my mind ill-conceived. It would be an ominous day indeed should general practice be lost or eroded from our health system.

If you were Health Minister for a day, what changes would you make to the health system?
I would recognise general practice as the essential element of a sustainable health system. There is an abundance of uncelebrated literature available that proves investment in a robust primary care system leads to a healthier population, less reliance on expensive secondary and tertiary care interventions and greater fiscal sustainability.
I'd also like to see every doctor who enters non-GP speciality training spend time in general practice before they fellow, as GPs do before entering general practice training. A greater experiential understanding of our specialty would have an impact on how our colleagues understand and interact with general practice.

Do you have any advice for others pursuing a career in medicine?
Medicine is the single most rewarding and wonderful career I can think of. It is stimulating, exciting, fulfilling and rapidly evolving. Medicine can be a hard taskmaster, however. Doctors need to take care of their physical and mental health, to have their own GP, to balance their lives so that medicine doesn't become all-consuming. And doctors need to care for each other - we have got to get better at treating our colleagues with kindness and support.

What do you enjoy doing away from medicine?
I am involved in music via an alumni ensemble group that rehearses on a weekly basis and performs regularly throughout the year. I am also an avid traveller, a clumsy but persistent jogger/walker/cyclist, a lover of food and wine, a reader of literature, an amateur gardener and an unstoppable socialiser.
Tags