#151 Protecting your mental health as a doctor during the COVID-19 pandemic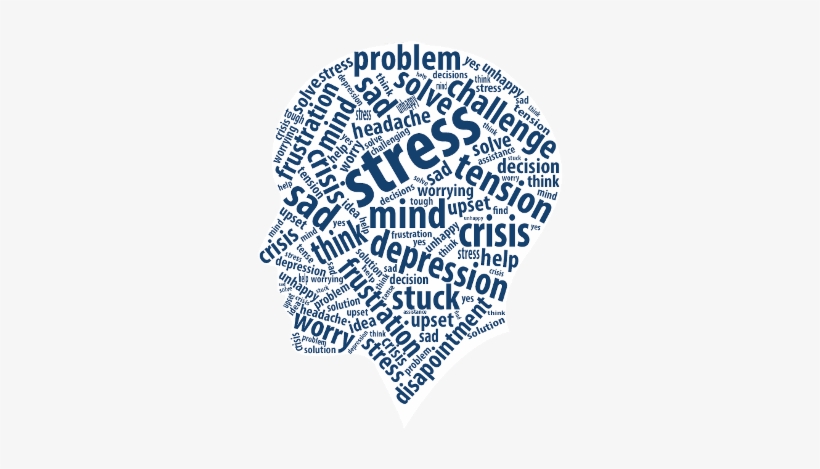 2 April 2020
The COVID-19 pandemic will place a great deal of pressure on the Australian healthcare system especially as the number of infected people increase over the coming weeks and months.
Protecting your mental health will keep you functioning at your peak. Humans are hardwired to be afraid of the unknown and of something that appears random and uncontrollable. The COVID-19 pandemic is an unprecedented event for us all. Despite education and knowledge, health professionals are just as likely to feel anxious.
For doctors, knowledge of the risk of infection and the possible outcome can actually exacerbate fear. This is a normal response in these circumstances and such feelings are not a sign of weakness and it is important to acknowledge how you are feeling.
In addition, there is a huge amount of information about the COVID-19 pandemic everywhere we turn. Medical publications, social media, medical organisations, workplaces and the news are all focusing on the topic with little respite. Your usual methods of diversion and relaxation may be less available to you as social isolation is put into place to reduce the spread of infection.
Many health professionals will be asked questions by non-medical family and friends, while at the same time worrying for loved ones who might be vulnerable, all the while working on the frontline.

What can I do to protect my mental health?
Try to be self-aware - to recognise what causes you stress and the warning signs that indicate to you that you are experiencing stress.
If you sense your anxiety is increasing (it's an issue even in non-global crises), reach out for help to debrief. Access your support network - these could be friends, family and work colleagues, as well as professional supports such as your GP or psychologist and let them know how you are feeling.
Draw on skills you have used in the past to help manage previous life adversities. Think about what has helped before and how you can apply these strategies now. This could be as simple as breathing techniques to slow your heart rate to stop you becoming over-whelmed. Outside work hours, other stress reducing activities might be regular walks in nature or some physical exercise.
Speak to a psychologist or counsellor if your usual methods of managing stress are not working. They can help you develop other strategies to manage stress.
Have self-compassion. Don't be hard on yourself when things do not go according to plan. Try to also practice kindness and compassion in all aspects of your life particularly to your colleagues and juniors.
To relax outside work, try to do something totally unrelated to work as regularly as possible which distracts you and makes you smile, even if it's just for one or two hours.
When you have spare time, intentionally disconnect from the news, social media, politicians, constant case updates and other sources of information about COVID-19.

Practical ways to manage your mental health during this time:
As hard as it is, try to get enough rest during work hours and between shifts where you can.
Pace yourself. This is a marathon not a sprint.
Speak up if your roster is not manageable. AMA Victoria is here to help.
Eat healthy foods and engage in physical activity.
Keep in contact with colleagues, family and friends by phone or online.
Avoid smoking, alcohol or other drugs to deal with your emotions.
Be aware of where you can access mental health support at work.
If you're a manager, try to create mentally healthy work rosters and workloads. Encourage teamwork and support anyone who may be struggling.

Practical tips for managing your mental health while in self-isolation or quarantine:
Remind yourself that this is a temporary period of isolation to protect others in the community avoid contracting the virus.
Stay connected with friends, family and colleagues via email, social media, video conferencing or telephone.
Engage in healthy activities that you enjoy and find relaxing.
Keep regular sleep routines and eat healthy foods.
Try to maintain physical activity.
Establish routines as best possible and try to view this period as a new experience that can bring health benefits.
For those working from home, try to maintain a healthy balance by allocating specific work hours, taking regular breaks and, if possible, establishing a dedicated work space.
Avoid reading too much information and media reports about COVID-19 if you find it distressing.

Kay Dunkley
Coordinator of Doctor Wellbeing
AMA Victoria
Support services available
AMA Victoria's Peer Support Service is available every day of the year from 8am to 10pm on 1300 853 338.
The COVID-19 pandemic is an unprecedented situation which is creating stress and anxiety for the community and the health workforce. Doctors are on the frontline in this pandemic. AMA Victoria would like to remind all doctors and medical students to pay attention to your own wellbeing over the coming months.
Our Peer Support team is available to provide support over the phone for those times when you need to debrief and talk about how you are feeling and what is going on. The principle of the Peer Support Service is doctors supporting doctors and the service is available to all doctors and medical students in Victoria and Tasmania. You can remain anonymous and your call is confidential – 1300 853 338.
The Victorian Doctors Health Program (VDHP) will continue to be available 24/7 to all medical students and doctors in Victoria and Tasmania throughout the COVID-19 pandemic. Please call (03) 9280 8738. VDHP will be utilising teleconferencing and videoconferencing for all consultations during this time.