#185 Advice for GPs with patients in the public housing towers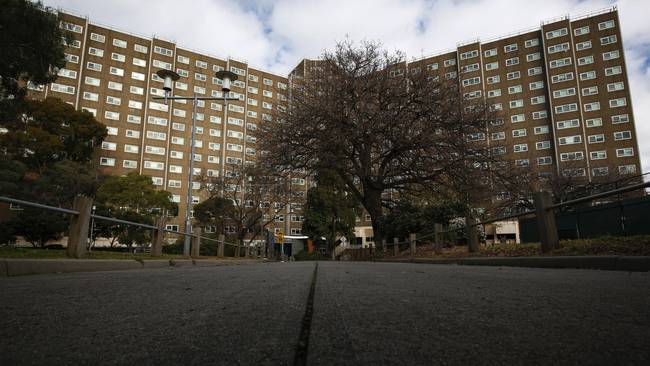 9 July 2020
GPs are asked to proactively check details for patients who may be residents of the public housing towers and assist if necessary.
AMA Victoria acknowledges the role of North Western Melbourne Primary Health Network and particularly Dr Ines Rio, Chair of North Western Melbourne PHN and AMA Victoria's Section of General Practice in coordinating this response to assist the plight of residents in public housing towers, and for putting the following update together.
Please click here for the full update.

Key messages
Residents of the nine public housing towers in Flemington and North Melbourne have been told that the initial five day stay at home period may be extended to Saturday, 18 July 2020 (as per the original Detention Directions from the Deputy Chief Health Officer).
GPs are asked to proactively contact any patients who might be residents in the nine public housing towers across two sites in Flemington and North Melbourne. See details below.
GPs, practice nurses and general practice teams who are interested in helping with the pandemic response are encouraged to complete this short survey.

Background information
Patients in the nine public housing towers across two sites in Flemington and North Melbourne may be unable to leave their homes before Saturday, 18 July.
Cohealth are coordinating the primary care response at the towers but it is preferable that continuity of care is maintained with residents' regular GP. This is particularly for those patients who may be at greater risk or vulnerable with complex needs, feeling anxious or stressed or have substance dependence issues.

Actions for GPs
GPs in our region are asked to proactively:

1. Reach out to your patients at the following addresses:
12 Holland Court, Flemington
120 Racecourse Road, Flemington
126 Racecourse Road, Flemington
130 Racecourse Road, Flemington
12 Sutton Street, North Melbourne
33 Alfred Street, North Melbourne
159 Melrose Street, North Melbourne
9 Pampas Street, North Melbourne
76 Canning Street, North Melbourne

2. If you have patients at these sites, please contact them as soon as you can. GPs cannot attend the sites in person but can and should offer to provide continuity of care by telehealth for non-urgent conditions. You should also inform patients of your clinic's after-hours service details.

3. If patients require urgent care or you need help supporting a patient in one of the towers, please contact Cohealth on 03 9448 5551. Cohealth, who are coordinating the primary care response at the towers, has advised that this is a dedicated number for health professionals. Please note:
This number is not for residents.
This number is available during business hours but after hours it will be diverted to an after-hours service.

4. Please advise patients of the dedicated, 24/7 DHHS number only for residents of the towers to request any type of assistance: 1800 961 054.
For anyone who needs an interpreter, call the Translating and Interpreting Service (TIS National) on 131 450 first.
There is also an email address that can be used by anyone wanting assistance or information about the situation in the towers: publichousingcommunityassist@dhhs.vic.gov.au
Visit the DHHS website for more information on the public housing restrictions.
Tags