#209 CityLink toll credits during Stage 4 restrictions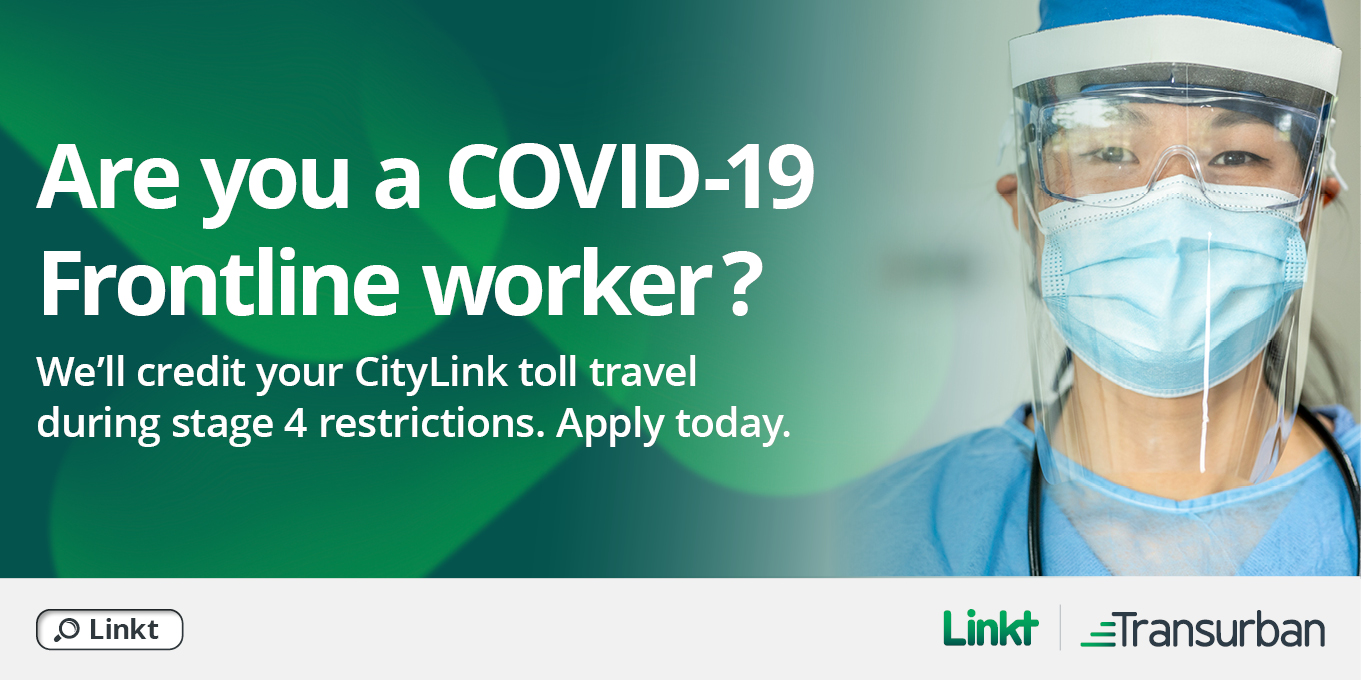 2 September 2020
Transurban has reached out to AMA Victoria to express its thanks to our members on the frontline of the response to COVID-19 and to advise of financial support to healthcare worker during Stage 4 restrictions.
Transurban said:

While most Victorians have been directed to stay home and reduce movements, we know that for frontline workers this is not an option. That's why we're covering toll travel on CityLink for frontline Victorian healthcare workers, emergency services personnel, and aged and disability carers putting their own health at risk through supporting the COVID-19 response during the Stage 4 lockdown in Victoria.

These toll credits will be available for the duration of Stage 4 restrictions, with people able to apply to cover any travel already undertaken from 2 August. This is an expansion of our existing toll credit program, which is currently focusing its support on customers experiencing financial difficulty as a result of COVID-19.

Please note, the credit system offer only applies to the CityLink toll road operated by Transurban. It does not apply for EastLink. To take up the offer, you must submit an online application.
More information can be found at: https://www.linkt.com.au/linkt-assist/covid-19-support
Tags