#217 2020 influenza vaccines - It's not too late to get vaccinated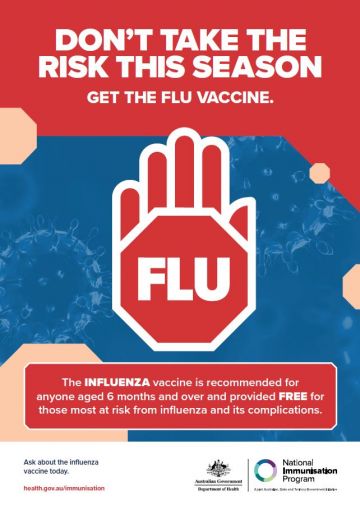 18 September 2020
2020 National Immunisation Program and private market influenza vaccines are still available from vaccination providers around the country.
While we have seen a record number of influenza vaccines administered in 2020, there is still an opportunity to offer the vaccine to those who have not already been vaccinated this season.
It is never too late to vaccinate against influenza. Experts from the Australian Technical Advisory Group on Immunisation recommend that vaccination should continue to be offered as long as influenza is still circulating and valid vaccines (prior to expiration date) are available. For those who have not yet received a 2020 influenza vaccine, getting vaccinated now is encouraged to provide protection during the remainder of the influenza season, the peak period of which is usually June to September in most parts of Australia.
To support awareness and continued uptake of influenza vaccination, the Australian Government Department of Health has developed the following resources:
Tags