#229 GP registrars encouraged to prioritise wellbeing following exam distress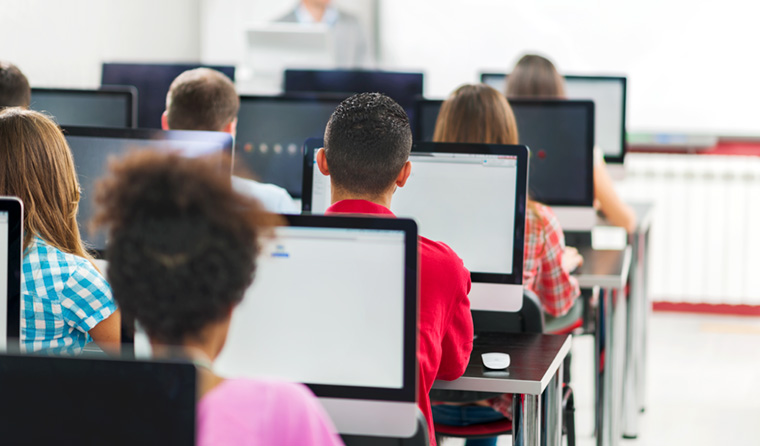 14 October 2020
AMA Victoria acknowledges the distress, confusion and upheaval caused by the sudden cancellation of the RACGP fellowship examinations last week, and the recent issue with the ACRRM exam. We have been contacted by numerous GPs-in-Training (GPiT) and provided them with advice, representation, counselling and support.
GP registrars sitting the RACGP KFP (Key Feature Problem) last Friday waited for several hours before the college eventually cancelled the examination due to technical difficulties experienced by the external examination provider. Cancellation of the AKT (Applied Knowledge Test) examination, which was scheduled for the Saturday, was announced on Friday evening. Disappointingly, it appears there was no clear back-up plan for this scenario despite similar issues being experienced by many candidates two weeks earlier during mock examinations utilising the same platform.
With the reschedule date yet to be announced, GPiT continue to experience uncertainty and an inability to plan ahead. They are keen for answers and a clear plan. It is normal to have a range of emotions under these circumstances which may include grief, anger, frustration, distress, despair and emotional lability.
It is important to allow space for the emotions that come up for you at this time. Whilst nothing will undo the damage done by this event right now, remember to be kind to yourself and reach out for support when needed. Engage in activities that make you feel good and allow you to process the event and the impact it has had on you.
Knowing that there will be a resit this year, consider taking some time out from study now so that you have the energy and stamina to prepare for the resit. Many will have planned down time, holidays (within Victoria's COVID-19 restrictions) and other activities post exams. Consider following through with at least some of these as a way of taking a break from the intensity of the recent weeks. This will enable you to regain your momentum at the right time.
AMA Victoria is here to represent all members. The GP Registrar Subdivision, chaired by Dr Dan Wilson, allows members to raise their concerns with their peers and access their support during monthly meetings held via Zoom. Federally, the interests of GPiT are represented through the newly-established General Practice Trainee Advisory Committee (G-TAC) and AMA Council of Doctors-in-Training. Dr Wilson has been working closely with the Chair of AMA CDT, Dr Hash Abdeen around the issue of examination failures for GP registrars.
The AMA Victoria Peer Support Service is available free of charge every day of the year from 8am to 10pm AEDT on 1300 853 338 if you want to talk about how you are feeling anonymously and confidentially with a doctor colleague.
The Victorian Doctors' Health Program provides telehealth consultations and can be contacted 24/7 on (03) 9280 8712. The service is available free of charge to all doctors and medical students.
Consult your own GP if you are experiencing ongoing symptoms such as disturbed sleep, loss of concentration, appetite and mood changes.

Kay Dunkley
Coordinator of Doctor Wellbeing

Dr Jenny Hellsing
Workplace Relations Advisor
GP registrar
Tags