#232 Cancer Care Never Stops communication resources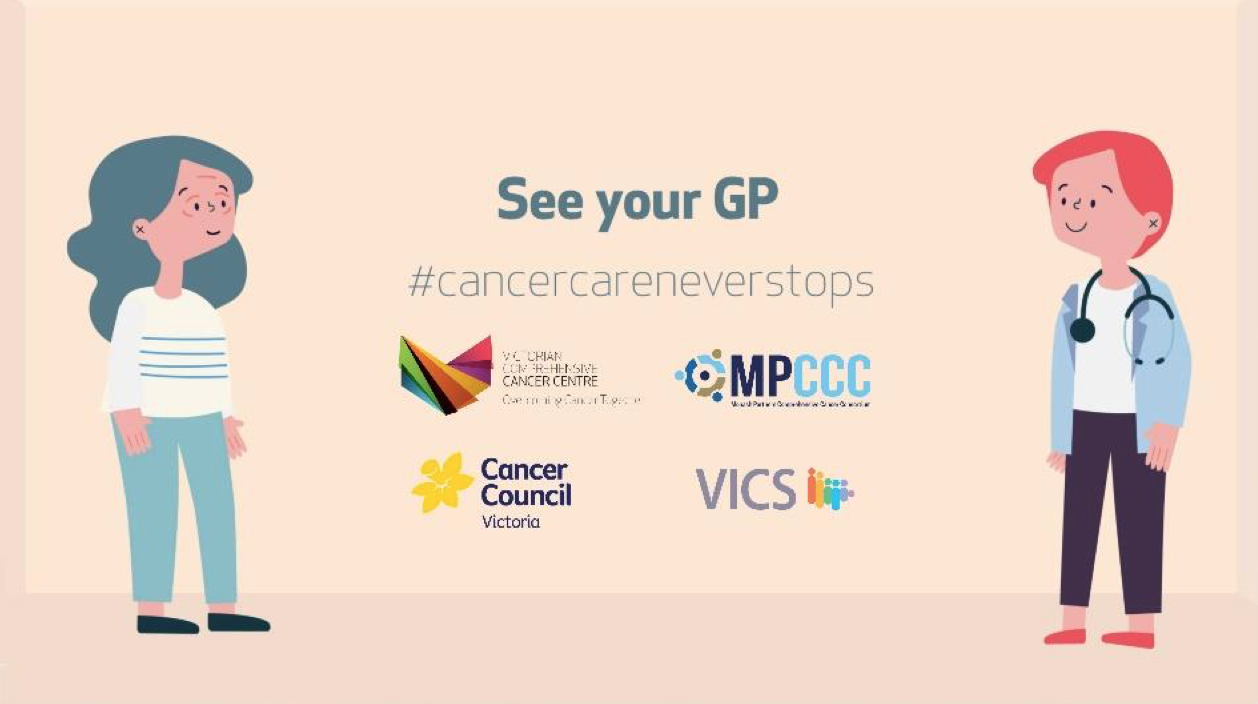 26 October 2020
Recent data from Cancer Australia, Cancer Council Victoria and the Australian Institute of Health and Welfare, show a significant drop in cancer pathology notifications, screening, appointments and procedures during the pandemic.
In response, the Victorian Comprehensive Cancer Centre (VCCC) has been running a public health awareness campaign 'Cancer Care Never Stops', emphasising the importance of GP visits. A video addressing the risks of patients not attending specialist cancer appointments has also been released.
The aim of the campaign is to address and alleviate fears people may have about seeking medical care during the pandemic. The VCCC hopes that by continuing to share these messages, the community will understand that it is safe to see their GP and specialists for regular health appointments and seek medical care if they are experiencing symptoms or have concerns.
The VCCC has developed communication tools for healthcare providers to help share these important messages. They are suited to social media but can also be used in newsletters, websites or played in waiting rooms.
You can access the communication resources here.
Further information is also available on the VCCC website.
Tags