#246 When it's time to ask, 'R U OK?'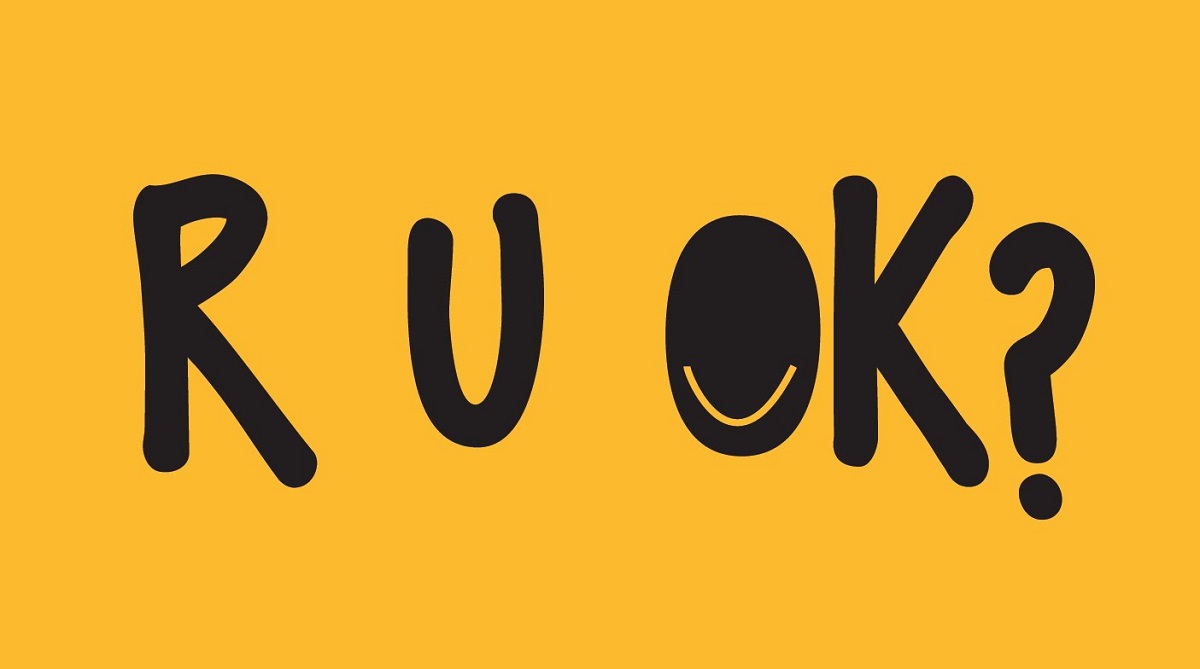 9 December 2020
"Are you OK?"
We've all heard this question now – in theory if not in practice; but how do you know when it's time to ask that question? And what can you do to ensure the rest of the conversation goes well?

It's 10:00am on Monday, and I can feel that David's not OK. I've been noticing for a couple of weeks now. He's not himself. He's not relaxed anymore – he always walks with his head down, not making eye contact. Leaving immediately at the end of a shift. I haven't seen him smile in weeks.

I believe that in situations such as the one above, it IS time: the behavioural data is there, and it is matched with an increasingly conscious awareness that what you are observing is not a healthy change or state for this person personally or professionally. And it is part of our professional role to care for one another at work.
These conversations are part of our everyday life – probably mostly with our partners, family and friends. And they can be part of our professional relationships with colleagues too.
The topic of checking in with colleagues and looking after people who are not going OK has been a noticeable feature of many recent leadership coaching sessions. It has reminded me not only of the toll 2020 is taking on us all, but also that Christmas time brings additional stress and anxiety to many of us, especially when our own life and family situations don't meet the idealistic images we are watching in TV ads and images.
Checking in with colleagues and staff is part of the leadership role. Leaders think and plan strategically, lead excellence and innovation, and look after and develop others. So yes, if you are concerned that someone at work is 'not OK', you can, as an act of leadership, ask if they are OK. While this potentially blurs personal and professional lives - that's life - and as long as you act from a place of care, and act from your role, you are not crossing a line; you are enacting care.
Knowing it's time to check-in with someone often feels quite daunting and anxiety provoking. The R U OK? website has some very specific and practical guides and tips for having the R U OK? conversation, outlined across 4 steps: 1) Ask R U OK?, 2) Listen with an open mind, 3) Encourage action, 4) Check in.

"Hi Dave, are you OK? It feels like you haven't been yourself lately.

I'm on all week – I've got time to grab a break if you'd like. Here, take my number and text me if you get a chance."

At the heart of it, asking 'R U OK?' shows that we care, we noticed, and we're available to listen. Asking that question demonstrates that you care and would like to make time and space to listen. And this is also why it can feel hard – because being there to listen, finding the time and the emotional space in already busy lives is hard; but it's what we need to do for each other.
It doesn't have to be too hard. This isn't a conversation for which there is a 'right way' or that you have to 'get just right'. You can have a good enough conversation. You can say 'Hi' and let someone know that you'd love to have a quick chat/check-in/coffee/call with them soon. Pass on your phone number. Let them know next time you'll be at work with them.
If you do feel a bit unsure, look after yourself first – mention to a mutual colleague that you're concerned and ask if they have noticed similar things. As with many difficult things at work, reaching out to trusted colleagues, to reassure yourself via your professional network, is containing and confidence boosting.
Lastly, to reiterate and reinforce the message that comes through so strongly from R U OK? – a conversation can make a huge difference, so what's important is to start one and resist the urge to put it off. Use the RUOK? resources to support you. Remember, just because you ask the question doesn't mean you have to know the answers to what might come up or be able to fix any problems. Your role is to ask, listen and encourage gentle next steps in seeking further support. These are the gifts of the R U OK? question.
The conversation guide (download here), goes through practical tips including:

getting ready to ask and knowing the signs
starting a conversation
what if they don't want to talk
what if they say I'm fine?
managing an emotional reaction during a conversation
how do I deal with sadness?
how do I deal with anger?
how do I deal with anxiety?
and useful contact numbers including Lifeline and Beyond Blue.

Dr Anna Clark, PhD
Leadership consultant and coach

The AMA Victoria leadership coaching service aims to provide members with a space to talk about the leadership challenges they face at work and develop further knowledge, skills and behaviours to address these effectively. There are different formats available – consults of 1 or 2 sessions to provide support for working through specific issues and challenges, and longer programs of 4, 6 or 8 consecutive sessions for deeper dives into leadership skill building and action plans to support ongoing development. Click here for more information.

Wellbeing support services available
For doctors:
AMA Victoria Peer Support - talk anonymously and confidentially with a medical colleague over the phone for support for a range of issues 8am to 10pm every day of the year. Call 1300 853 338.
VDHP - health program for doctors by doctors, currently operating via telehealth 24/7. Call (03) 9280 8712.
All services are available to all doctors and medical students across Victoria and Tasmania.

For everyone:
Tags