#252 2020 hindsight: An intern's perspective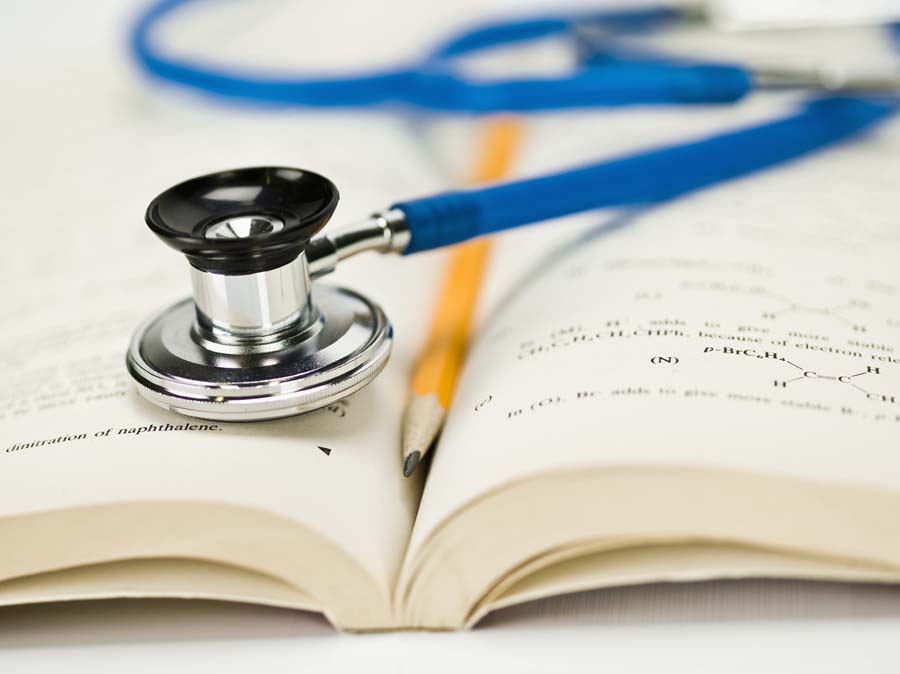 18 December 2020
2020 was not the year I envisioned for my debut as a medical doctor, nor did it allow for the social life I was expecting. Despite this, it is a year I will certainly never forget and have gained so much from. To those about to commence their medical careers these are a few personal tidbits from my internship year.
There have been many days when I have honestly felt terrified of the fact that I am a doctor. However, as the Harry Potter films precisely articulated, "Help is always there to those who ask for it". This is one of the most pertinent pieces of information I have taken away from this year.
I will always distinctly remember the few days leading up to my first set of nights on general medicine. I was overwhelmed as it dawned on me that I would be covering eight wards and providing care for 120-130 patients, combined with being in a hospital I was barely familiar with and working with only two registrars who would be busy admitting patients and attending to MET calls.
As I started my first night shift and the pages began hitting me like bullets, I quickly realised that when I needed further assistance, advice and guidance, my registrars were absolutely approachable and contactable. I had wrongly anticipated that I would feel completely abandoned. Although I spent the majority of these shifts physically alone, I felt absolutely supported with help only a message or phone call away.
Internship is a year for learning. While we will undoubtedly learn every day during our careers, this is especially true for intern year. I have realised there is power in the phrase, 'I am an intern'. Identifying myself as an intern often slowed down doctors more senior than myself and allowed me more time to explain my queries, provide me with educational opportunities and recognise that this might be the first time I am approaching a particular problem as a doctor.
As I previously mentioned, all doctors regardless of seniority are continuously learning, and therefore as an intern it's worth always remembering that no-one expects you to be an expert in any one thing. This is why you have protected teaching time, and this is why we should be encouraged to ask questions.
Even though at times it can be frightening and other times you may feel the pressure of being excessively busy, I implore you to say 'yes' to every learning opportunity. ED in particular was an ideal environment for this. When I put my hand up to be involved in procedures and patient care that I'd never previously encountered, I was always met with enthusiasm and support for me to develop new skills. I am grateful to the resident who sought me out one night (doing multiple laps of the ED floor before she could find me) after I had once told her I wanted to do a nerve block. Not every new experience has been successful or accomplished to perfection, however with each new exposure I gained the confidence to reattempt or develop this skill at other times during the year.
You will make mistakes. I remember one of my university lecturers reinforcing this when I was a final year medical student. I thought I understood and accepted this, however when it actually happened to me, I was stunned! I made a medication error. For context, this happened during one of my first MET calls and I had briefly left the patient's bedside to source a computer and order imaging. While doing this, I was approached and asked to chart melatonin for a different patient. I charted it, then returned to the MET call. The error I had made was charting the wrong medication unit and when it was brought to my attention, I felt guilty and embarrassed.
I had always considered my approach to work as careful and thorough. Again, this does overlap with my earlier 'learning as intern' discussion, however the point I want to make here is it's really crucial not to negatively dwell on the mistakes you make. It is important to reevaluate and reflect on your practise, but don't let this be at the cost of your self-worth. I haven't forgotten this mistake, however I am no longer plagued with those feelings of guilt and embarrassment.
Finally, I consider myself incredibly lucky to have known more than half of my co-interns prior to starting work, some of whom were close friends. The relationships I have formed with the interns I have worked with this year is difficult to put into a few short words. Offering a listening ear to my problems and alleviating my stress with kind words of support and reinforcing that I am doing my best has been invaluable.
There is something utterly therapeutic and comforting for voicing your problems aloud with those who have most likely encountered the same experiences as yourself. It has continuously reinforced that I am not alone. I am sorry - but also not very sorry - for the countless rants that I have shared with my co-interns, because by the end of the day it has meant I have gone home feeling a little less frazzled and a little more sane!
I wish all of our 2021 interns the best of luck.

Dr Brigid Pinnuck
AMA Victoria Women in Medicine Group
Tags