#264 Communications and Advocacy Update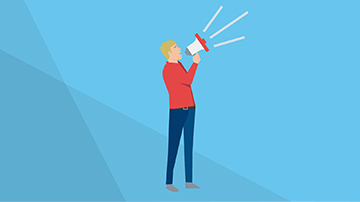 18 February 2021
Here's an update on a few of the issues AMA Victoria's Communications and Advocacy team is working on for our members:
Inconsistent directions given by the Department of Health
We have recently written to Health Minister, Martin Foley, on behalf of members concerned about inconsistent directions they have been given from officials from the Victorian Department of Health regarding, amongst other issues, self-isolation requirements.
AMA Victoria appreciates that while that COVID-19 situation in Victoria is fluid and fast evolving, it is nevertheless unacceptable when medical practitioners (or, indeed, any member of the public) are told conflicting information by different officials.
In our letter, we used the example of one member who, over the course of several days, had been given five different directions from the department regarding whether he was required to isolate in the aftermath of a recent outbreak.
To prevent additional outbreaks of COVID-19 in Victoria, it is essential that any directions given from government officials be both clear and consistent.
We are awaiting the Minister's response.
Review of the Victorian Liquor Control Reform Act 1998
AMA Victoria has joined forces with a number of other organisations in a campaign Alcohol Change Victoria (ACV) and the Foundation for Alcohol Research and Education (FARE) are running on the review of the Victorian Liquor Control Reform Act 1998, focusing on online sales and delivery of alcohol.
As part of the campaign, we have written to the Victorian Government expressing our keen interest in the review, observing that doctors are at the frontline in dealing with the devastating effects of excessive alcohol consumption.
We have advocated for several common-sense measures that can be introduced to the Act to reduce the harm from alcohol in the home and keep families and communities safe, including:
Limiting deliveries to between 10am-10pm
Requiring online age verification through digital ID checks, to ensure alcohol isn't sold to children
Requiring ID checks upon delivery and ban unattended delivery, to ensure alcohol isn't supplied to children or people who are intoxicated.
Feedback on TAC Opioid Management Plan
AMA Victoria's WorkSafe/TAC Committee has provided feedback to the TAC on its proposed Opioid Management Plan, a form which asks GPs to complete 16 questions related to the clinical and regulatory components of a patient's opioid usage.
The overwhelming sentiment expressed by the committee's members was that the plan is too detailed, takes too long to fill out, and in many cases duplicates what GPs already must do in terms of government paperwork requirements. Members also expressed the view that GPs tend to 'carry the can' for government through these kinds of forms, and if they are required to fill out an additional form of this nature, they should be properly remunerated to do so.
AMA Victoria is well aware of the administrative burden that government imposes on medical practitioners, particularly GPs, and reducing this impost will be a feature of our advocacy in 2021.
Enterprise Bargaining Agreement update
Having concluded our extensive series of consultation meetings on the contents of the next Enterprise Bargaining Agreement (EBA) for both specialists and doctors-in-training, AMA Victoria's Workplace Relations team is hard at work settling a log of claims for both agreements.
Once a definitive log of claims is settled upon, which will be headlined by new pay rates and conditions-related clauses, we will be fleshing out the substantiative arguments and technical details for our suggested revisions to the EBA.
Once finalised, we will be presenting the results to members to receive endorsement. We will keep members informed of the latest developments.
Tags