#266 IWD Member Profile - Prof Helen O'Connell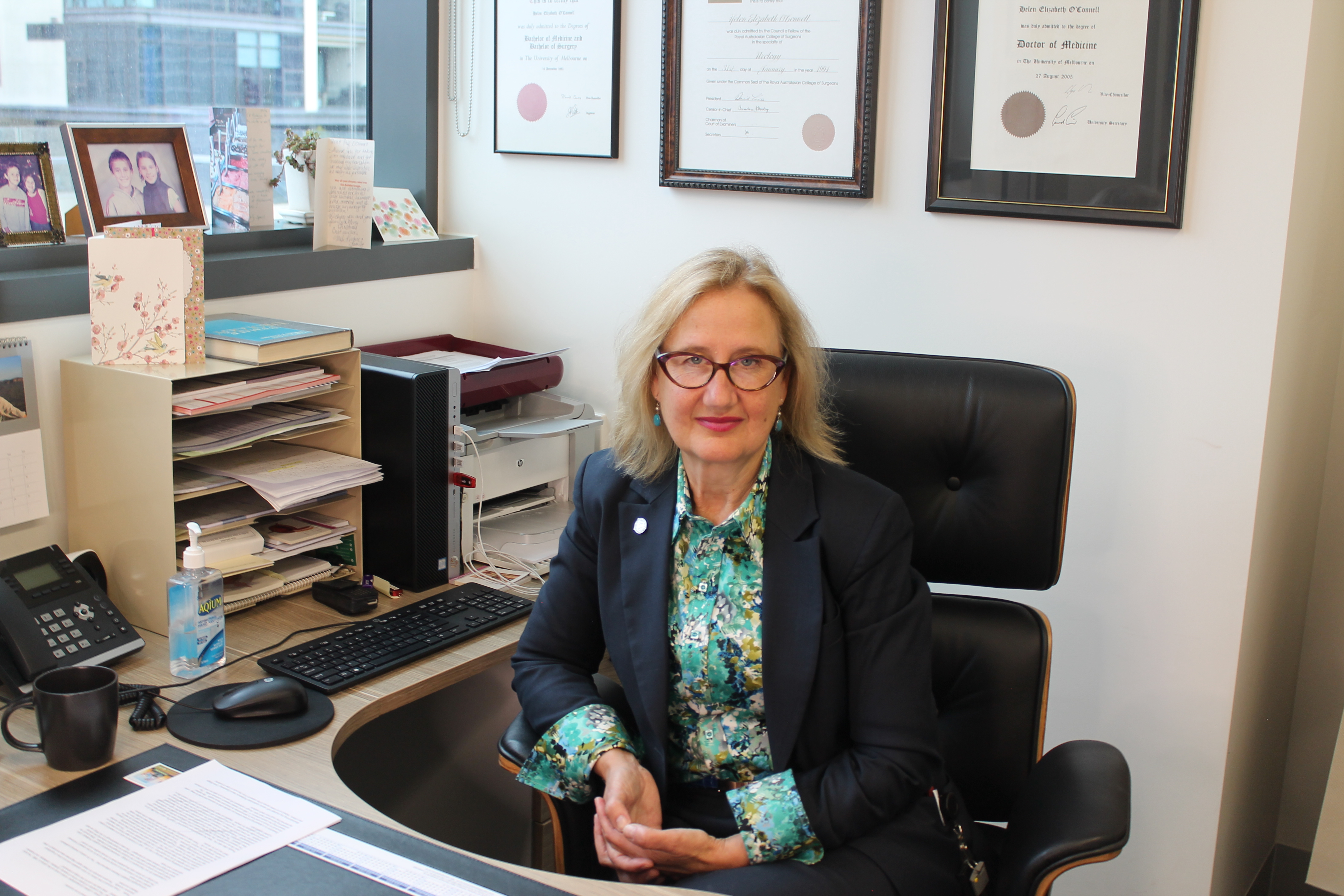 2 March 2021
Prof Helen O'Connell AO
We are celebrating the achievements of AMA Victoria's female members to mark International Women's Day on Monday 8 March. This year's theme is #ChooseToChallenge.
A challenged world is an alert world. Individually, we're all responsible for our own thoughts and actions - all day, every day. We can all choose to challenge and call out gender bias and inequality. We can all choose to seek out and celebrate women's achievements. Collectively, we can all help create an inclusive world.
From challenge comes change, so let's all choose to challenge.
AMA Victoria strongly supports a gender equal world and medical profession. In our International Women's Day profile series, we're introducing you to some of our dedicated current and future medical leaders.
What is your current role in medicine?
Head of Urology at Western Health. I was also their Director of Surgery until April 2020. I run a private surgical practice at Epworth Freemasons, East Melbourne and am an Honorary Professor at the University of Melbourne.
Why did you choose to study medicine?
Medicine looked like a reliable path to helping people. Melbourne University had a great reputation and I believed I would be well trained for a range of careers. I thought I was destined to do psychiatry.
What is the best part about your work?
I love the surgery itself probably the best, but caring for a patient being considered for surgery is so much more than surgery. Working with a great team is a joy, and operating towards a shared goal of a great patient outcome is the driving force.
What is the hardest part about your work?
The reason we get paid well is not as much the skill as the being available to look after the patient through thick and thin. Overnight calls are not easy. Working through fatigue is also hard. Ensuring responsibility and recreation are balanced is really important.
Do you have any advice for others pursuing a career in medicine?
Pursue your dream. Our career is a great path to personal growth; helping others to a better life is good. Remember to make time and energy for your family and friends though. I suspect a great career is empty without them.
If you were Health Minister for a day, what changes would you make to the health system?
We are fortunate to have a great health system. Working in the US when insurers were corporatising doctors, practices, hospitals and systems was chilling to observe. We were having to spend more and more time with junior administrators seeking permission to help people. Managing self-interest among our colleagues is important, but doctors have a crucial role in the ownership of the direction of health. It is challenging to learn the business side of medical practice but a fundamental care for the patients needs to be its underpinning. Health ministers need to understand this and nurture what we have.
What do you enjoy doing away from medicine?
I have taken up kayaking. It is so lovely to be on the river with the trees draping the view on each side. Getting out and about with my husband, friends and family is the best!
On Australia Day 2021, Prof O'Connell was awarded an Officer (AO) in the General Division of the Order of Australia for distinguished service to medical education, and to medicine in the field of urology as an academic and clinical, and to professional groups.
Click here to read more about Prof O'Connell's groundbreaking work in a 2018 Good Weekend feature.
Tags