#271 Communications and Advocacy Update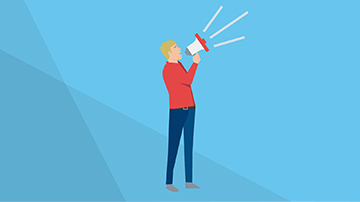 3 March 2021
Here's an update on a few of the issues AMA Victoria's Communications and Advocacy team is working on for our members:
Final Report by the Royal Commission into the Victorian Mental Health System
On Tuesday 2 March, AMA Victoria President, A/Prof Julian Rait, attended a special session of the Victorian Parliament held at the Royal Exhibition Building, where the final report of the Royal Commission into Victoria's Mental Health System was tabled.
Totalling some 65 recommendations and 3195 pages (in addition to the Interim Report's nine recommendations and 578 pages), the report was scathing of the status quo, noting that the current system had "catastrophically failed to live up to expectations".
The Government, noting that report would, "…Serve as (its) blueprint for the biggest social reform in a generation," has committed to implementing all 65 of the recommendations.
AMA Victoria is currently reviewing the contents of the report and will be communicating our views to the Government as soon as practicable. Our advocacy will be centred on ensuring that the report leads to genuine reform, as opposed to representing yet another lost opportunity.
We invite member observations and responses to the report. Please email your thoughts to Communication and Advocacy Officer, Lewis Horton, at LewisH@amavic.com.au.
Click here to access the final report.
Section of Psychiatry Committee
On Monday 1 March, AMA Victoria's Section of Psychiatry Committee met to discuss a range of issues, including expectations and planning around the Royal Commission's Final Report, COVID-19's impact on the public mental health system, and issues for psychiatry related to recent lockdowns.
Committee members expressed the belief that government needed to reconsider the COVID mental health agenda in both the private and public sectors - that the task is now much about addressing the aftereffects of COVID as getting through the pandemic itself.
In this context, members reported an upsurge of patients experiencing paranoid delusions and believing in conspiracy theories and freely propagating these through social media, particularly beliefs in untrue claims about mandatory vaccination.
The committee resolved to monitor the development of these trends in clinical practice and review this issue once more information is known.
Feedback sought on definition of a general practice
The RACGP is seeking feedback on its definition of a general practice for the purpose of accreditation (the definition) to understand whether the current definition reflects all contemporary general practices.
Click here for more information.
Tags