#272 Workplace Relations Update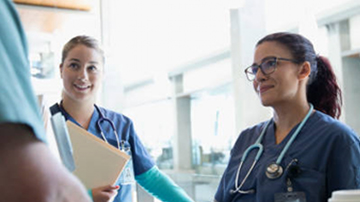 3 March 2021
Here's an update on a few of the issues AMA Victoria's Workplace Relations team is working on for our members:
COVID-19 vaccination for anaesthetists
AMA Victoria has recently written to the Victorian Department of Health on behalf of anaesthetist members concerned that they had not been appropriately prioritised for vaccination as part of category 1a of the rollout.
It was relayed to the department that anaesthetists can work in locations with a higher risk of exposure to COVID-19 and care for critically ill patients within and outside of operating theatres. Further, anaesthetists are involved in some of the most high-risk aspects of care with aerosol generating procedures of airway management such as intubation for ventilation or for surgery.
We expressed the belief that anaesthetists in certain contexts should be classified as part of 1a of the vaccination rollout. Moreover, we noted that AMA Victoria was recently successful in convincing the Federal Government to double Victoria's allocation of the vaccine for our state's healthcare workers, with anaesthetists a key focus of these original lobbying efforts.
The department responded by stating that they would seek further information from vaccination hub colleagues on the frontline implementing the Commonwealth's COVID-19 Vaccination Program and will provide a detailed response as soon as possible. We will update members when we hear more.
Fit testing update
AMA Victoria has been informed that around 17,500 healthcare workers have been fit tested for N95 masks since the State Government agreed to rollout fit testing at hospitals across Victoria. Moreover, we have learnt that another 38 machines to facilitate fit testing will shortly be installed in our state's hospitals.
Both these developments represent a real win for AMA Victoria, along with the other healthcare unions, and follow the tireless advocacy of President, A/Prof Julian Rait, on this issue - both public and private.
As early as early August 2020, we formally wrote to the Government arguing that it is incumbent on all employers of healthcare workers working with any suspected or confirmed cases of COVID-19 to adhere to the national industry standards in relation to N95 masks. Furthermore, we stated that employers must also ensure all frontline staff wear appropriately sized and fitted masks; and it is absolutely the responsibility of government to ensure these supplies are readily available across all affected healthcare settings.
Enterprise Bargaining Agreement update
AMA Victoria's Workplace Relations team is continuing to finalise a log of claims for the next Enterprise Bargaining Agreements (EBAs) for both specialists and doctors-in-training (DiTs).
The hot button issue for specialists centres around continuing medical education (CME), whereas for DiTs, the enforceability of the agreement is the key concern.
The next meeting of the IR Subcommittee and ASMOF Council on 17 March will discuss the progress of both agreements.
We will keep members updated on the latest EBA developments.
ASMOF Victorian Branch Financial Reports 2020 now available
Victorian members of the Australian Salaried Medical Officers Federation (ASMOF) are advised that the 2020 Financial Statement and Audit reports for the Victorian Branch of ASMOF are now available for viewing. A copy of the Officer and Related Party Disclosure Statement is also available.
Click here to view the documents.
Members who have comments or questions are invited to contact ASMOF Vic Branch CEO Grant Forsyth via AspaP@amavic.com.au by 15 March 2021.
Authorised by, Grant Forsyth, CEO, ASMOF Victorian Branch.
Tags