#281 Communications and Advocacy update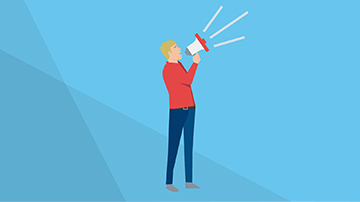 1 April 2021
Here's an update on a few of the issues AMA Victoria's Communications and Advocacy team is working on for our members:
New Accessible Parking Permit Scheme briefing
Last week, AMA Victoria met with the Victorian Department of Transport to be briefed on the New Accessibility Parking Permit Scheme.
We had previously been involved in early consultation into the development of the scheme but had not been engaged by the relevant Victorian Department for over 12 months.
The main changes for GPs and OTs are:
instead of filling out a physical form, GPs/OTs will complete the functional assessment online
GPs/OTs won't know the outcome of the patient's application – the outcome of the functional assessment will be sent to the patient once their local council has reviewed the application
OTs will now be able to assess a patient's eligibility for a permit.
The main changes for drivers with disabilities or injuries are:
drivers will need to start the application or renewal process online, before visiting the doctor
accessible parking permits will be extended from three to five years
people with permanent disabilities will no longer need to be reassessed in the future.
There are aspects of the revised scheme that are acceptable to AMA Victoria but we expressed our frustration to the Department that in circumstances where a driver cannot complete the application, this task falls upon the GP.
We are acutely aware of the administrative burden governments place upon GPs and will do our best to push back against this unfair practice.
The Department has pledged to take our feedback onboard and to work with us to refine the scheme for the benefit of drivers and practitioners alike.
Workplace Injury Rehabilitation and Compensation (Arbitration) Amendment Bill briefing
AMA Victoria met recently with the Department of Justice and Community safety regarding the Workplace Injury Rehabilitation and Compensation (Arbitration) Amendment Bill, which recently passed the Victorian Parliament.

To summarise the Bill, an injured worker in a worker's compensation dispute will, by no later than 2023, have the option to take a matter to binding arbitration as opposed to a court hearing. This, in theory, will allow matters to be settled more cheaply and expeditiously.
In terms of what this means for the medical profession, the answer, at least in the Department's telling, is not a great deal.
One aspect is that the arbitrator cannot compel 3rd parties to provide documents – and this will be made clear in the guidelines supporting the Bill to be developed.
The other is that, while referral to medical panels remains relatively unchanged, in the context of arbitration, there will be an express requirement to seek the opinion of both parties before referring a matter to medical panels. The arbitrator can disregard one or both opinions, but they do have to be heard.
The Department has committed to work with us in implementing the legislation (including in drafting the guidelines) in the months ahead.
Meeting to discuss quality and safety reforms
Last Thursday, AMA Victoria met with Safer Care Victoria (SCV) to discuss the details of a "duty of candour law" to be legislated by the State Government later this year.
Under this proposed law, hospitals will have an obligation to:
apologise to any person seriously harmed while receiving care
explain what went wrong
describe what action will be taken and what improvements will be put in place.
AMA Victoria put to SCV that, while it has AMA Victoria's in principle support, there needs to be appropriate safeguards in place for clinicians to ensure that they are not scapegoated for systemic errors. Moreover, we have concerns around some of the "protections for clinical incident reviews", namely that unredacted reports can be released to patients and their families, with nothing stopping either from releasing the details into the public domain.
For more information on the proposed duty of candour, please click here.
We are looking to develop a submission to government on this issue. If you haven't yet provided feedback and wish to contribute, please send your views via email to Communication and Advocacy Officer, Lewis Horton, at LewisH@amavic.com.au as soon as possible.
Tags