#284 Communications and Advocacy update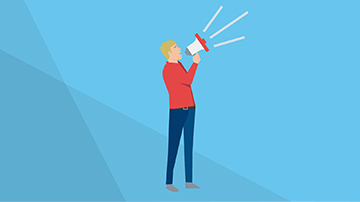 15 April 2021
Here's an update on a few of the issues AMA Victoria's Communications and Advocacy team is working on for our members:
Reforms to foster an honest and open culture in health services
AMA Victoria recently provided a submission to Safer Care Victoria on the Victorian Candour and Open Disclosure Guidelines and the proposed model for clinical incident review protections.
The submission stated that, whilst we support open disclosure and the introduction of duty of candour laws in principle, there must be appropriate assurances and safeguards in place for clinicians to ensure that they are not used as a scapegoat(s) for systemic errors. We also asserted that it is essential that effective and efficient training is provided to ensure that the duty is discharged appropriately. Further, the submission expressed our concern with one of the 'protections for clinical incident reviews', namely that unredacted reports can be released to patients and/or their families, with nothing in place to prevent either from subsequently releasing the details into the public domain.
Click here to view the submission.
Telehealth clarification sought on 'COVID impacted area'
We are seeking clarification from the Victorian Department of Health on when Victoria was last considered a 'COVID-impacted area'.
This is an issue because of the requirement that GPs must have an 'established relationship' with a patient (defined by having a face-to-face appointment at the medical practice within last 12 months) to avail themselves of the temporary MBS telehealth items.
However, the 'existing relationship' requirement does not apply to:
children under the age of 12 months
people who are homeless
patients living in a COVID-19 impacted area
patients receiving an urgent after-hours (unsociable hours) service, or
patients of medical practitioners at an Aboriginal Medical Service or an Aboriginal Community Controlled Health Service.
In defining COVID-impacted area, MBS defers to the states. Accordingly, we have written to the State Government to seek clarification on when Victoria was last considered such an area (noting that we went into lockdown from 12-17 February).
We will inform our members once we have received clarification from the Government.
Section of Psychiatry AGM
A reminder to our psychiatrist members that the Section of Psychiatry will be holding its AGM on 26 April at 7pm, via teleconference.
Recently the Royal Commission report into Victoria's Mental Health System was handed down and the federal Productivity Commission report was presented a number of months ago. Both have far-reaching and longer-term implications for psychiatrists and the way they will practise in future. We would welcome members who would like to provide feedback on the reports or those who are interested in being part of the AMA Section of Psychiatry committee.
Click here for more information.
Tags