#294 Communications and Advocacy update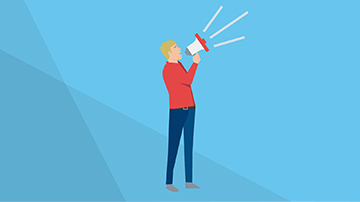 13 May 2021
Here's an update on a few of the issues AMA Victoria's Communications and Advocacy team is working on for members including:
• Access to the Pfizer vaccine for members under 50 years of age.
• An update on recommendations for improved prevention and management of COVID-19 in aged care settings.
• AMA Victoria's support for a review of speed limits on all regional roads.

Access to Pfizer vaccine
We have received a number of inquiries from members under the age of 50 concerned that they cannot gain access to the Pfizer vaccine.
We have raised these concerns directly with Prof Ben Cowie, who is heading up the Victorian Government's vaccine rollout program.
Prof Cowie has reassured us that, from Monday 10 May, Victorian mass vaccination centres should be better supplied with Pfizer vaccine for eligible healthcare workers.
As a first step, members should attempt to make a booking at one of the listed vaccination centres listed on the following webpage www.coronavirus.vic.gov.au/vaccination-centres.

Update on recommendations for improved prevention & management of COVID-19 in aged care
In October 2020, AMA Victoria established an Aged Care Taskforce because a groundswell of member feedback warranted a Victoria-specific policy approach.
The objective of the taskforce was to provide recommendations to the Victorian and Federal Governments to ensure improved prevention and management of COVID-19 outbreaks in residential aged care facilities (RACFs).
In March 2021, the work of the taskforce was finalised in a submission that was sent to both governments. The submission's recommendations focused on three areas: preparation and planning; the first 24-hours outbreak response; and the ongoing response.
Key recommendations included:
infrastructure upgrades
approval and funding for a RACF General Practice Liaison Officer to improve coordination of care and medical services
upskilling the aged care workforce
the need for improved coordination between state and federal governments and the development of clear and consistent guidelines on the care location for COVID-19 positive residents.
We have since met with Victoria's Health Minister Martin Foley and Disability and Ageing Minister Luke Donnellan to discuss the contents of our submission.
It was a productive discussion, one that touched on many of the same themes as last year's Taskforce deliberations, including the need for upgrades in infrastructure, the importance of engagement with general practice, and the necessity for consistency in guidelines and cooperation between state and federal governments.
We look forward to future discussions with the Victorian Government and to working with it and others involved in the care of older Australians to learn the lessons of 2020 and ensure that they're never again repeated.
Click here to access our submission.

AMA Victoria support for review of speed limits on all regional roads
We have recently written to Victorian Roads and Road Safety Minister Ben Carroll and the TAC to voice our support for a review of speed limits on all regional roads to help determine whether speed should be lowered, or money invested in upgrades.
Around 50 per cent of fatal crashes involve country drivers on regional roads.
Commonly, these roads, which are in various states of disrepair, share the same speed limit as those which are rated 5-star for safety.
As the RACV has detailed, there are over 180,000 kilometres of regional roads with 100km/h speed limits in Victoria. The RACV has estimated that upgrading these roads to a minimum 3-star safety standard would likely take around 1,000 years at the current rate of funding.
Our letter argued that a review of speed limits on regional roads would assist in the efficient allocation of government resources (by indicating where upgrades should be made), and has the potential to save the lives of countless Victorians (through either facilitating road upgrades or leading to the reduction of speed limits).
Importantly, however, it must be emphasised that we are not advocating for a uniform reduction of speed limits on regional roads.
We await responses from the Minister and the TAC.
Tags