#298 Health a strong focus in State Budget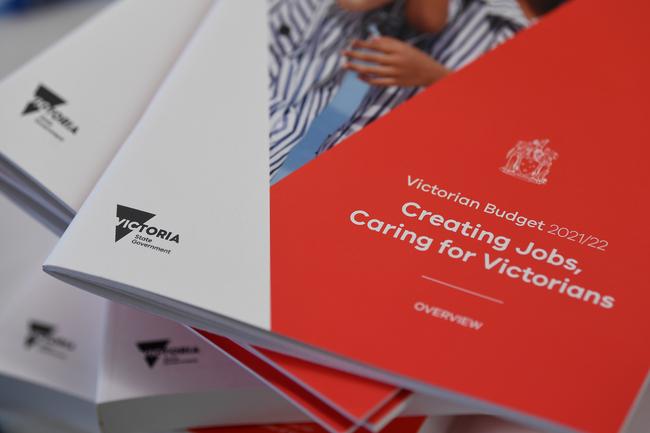 27 May 2021
On the morning of Thursday 20 May, AMA Victoria was afforded the opportunity to take part in this year's budget 'lockup' (or, in the Government's terms, "Special Interest Group briefing"). This was a useful opportunity to hear firsthand from State Ministers an outline of the key elements of the 2021-22 Victorian State Budget, and to comb through its voluminous contents a few hours before the general public.
In the lead up to the budget, AMA Victoria had 3 priorities that we hoped the Government would address:
Resolving the acute health system crisis.
Evidence-based mental health reform.
Long-term vision and investment in public and preventative health.
Our first impressions are that this budget largely delivers on all 3 fronts.
1. Acute care crisis/improving public hospitals
As we called for in our State Budget Submission, we are pleased that the Government has publicly acknowledged and provided immediate attention and resourcing to the crisis currently occurring across the Victorian health system, evidenced by worsening acute access block and subsequent overcrowding in emergency departments. We are also pleased that the Government has recognised that the problem is far broader than simply a lack of ambulances, and that system-wide reform is required.
However, we are disappointed that our calls for increased investment in maintenance for our ageing metropolitan hospitals appear to have fallen on deaf ears. The budget was light on upgrades for facilities such as The Royal Melbourne Hospital and The Alfred. Premier Andrews has been on record since 2015 conceding that money urgently needs to be spent to upgrade The Royal Melbourne, in particular.
Headline items
$3.7B for more ED staff, highly specialised therapies, and support for new wards.
EDs will be directly boosted by $89M and funding will be provided for additional nursing staff to cope with a record number of patients flocking to hospitals post COVID.
More than $556m spent building or expanding EDs at Craigieburn, Cranbourne, Pakenham, Phillip Island, Sunbury, Torquay, Mernda, Eltham, Point Cook and Melbourne's inner south.
$759m for more paramedics, triage care and support staff for Ambulance Victoria.
$91m package planned to help Victorians catch-up on delayed dental, cancer diagnosis and screening and maternal and child health services before they present to hospitals.
2. Mental Health Reform
Even before the COVID-19 pandemic, there was a need for investment in key mental health priority areas to ensure Victorians receive adequate care, support and treatment. In the pandemic's wake, such investment is an urgent necessity. It is gratifying that the Victorian Government has recognised this and inarguably made mental health the centrepiece of this year's budget, which, as Prof Pat McGorry has noted, is perhaps the first time any government in the world has done so.
However, questions remain. Of the 3000 new mental health workers, we are yet to receive clarification of how many are to be psychiatrists. Further, while we wholeheartedly agree with the Government that the system needs to be built from the 'ground up' and that this takes time, we are in crisis now, and the Government has not adequately increased the psychiatric bed capacity in public hospitals, as we called for prior to the budget.
Moreover, regarding the mental health support in schools initiative, like with so many of these worthy initiatives, we fear that funding will primarily be used for the identification of mental health issues, as opposed to their subsequent treatment by medical professionals- which is often a recipe for dashed expectations.
Headline items
$3.8B invested over four years to rebuild the system.
$310.8M in acute care, and $1.5B in community-based care with the establishment of 20 new local care services.
3000 more mental health nurses, doctors, and allied health workers.
$700M of the overall mental health package will go to the regions.
3. Public/Preventative Health
The budget rests on the assumption that Victoria will avoid further protracted lockdowns. Accordingly, the budget allocates $1.3B to continue the state's fight against COVID, funding which we support.
Moving beyond the immediate necessity to fund the COVID response, we put to the Government prior to the budget that to ensure preparedness for public health crises in the future, we need public health vision in Victoria. We need substantial, permanent, new investment in public health and proactive planning to address our current and future needs.
Whilst not in the budget itself, we particularly welcome the Victorian Government's recent announcement that it was going to provide the funds necessary to secure the development of a new Australian Institute of Infectious Disease in Victoria to help lead the fight against future pandemics.
Headline items
$1.3B earmarked for the ongoing COVID-19 response, including contact tracing and public health teams.
$50M to establish onsite local production of MRNA vaccines,
(Not in budget itself) an additional $245m to establish the Australian Institute of Infectious Disease (building off $155m announced last year). The $650 million project will also be supported with $250 million from the University of Melbourne and partnering organisations.
As is inevitable, there have been some oversights, most notably the continued neglect of general practice. However, in its totality, AMA Victoria's first impressions of this budget are mostly positive.
We welcome the views of our members, which will influence our formal response to the budget and our subsequent discussions with the State Government. If you wish to provide feedback on the Victorian Budget 2021/22, please contact Senior Policy Adviser, Lewis Horton, at LewisH@amavic.com.au.
Tags