#300 Communications and Advocacy update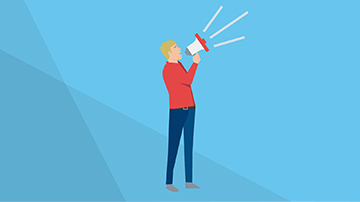 3 June 2021
Here's an update on a few of the issues AMA Victoria's Communications and Advocacy team is working on for our members:
Proposed Medicare changes to support children in voluntary kinship care
Along with RACGP Victoria, AMA Victoria has recently written to Federal Health Minister Greg Hunt formally requesting that the Commonwealth Government revise Medicare rules so that children in voluntary kinship care with kin/family and who do not have formal orders made under the Children, Youth and Families Act 2005 (Vic) can be given emergency Medicare numbers to access Medicare and receive the medical care that they may require.
As our letter outlines, many more children enter informal voluntary kinship care (59 per cent) than children who enter formal care arrangements via Child Protection. However, only children under formal child protection orders and who have a case manager can access assistance from Child Protection, including access to a Medicare number to enable the child to access medical care.
All other children in voluntary kinship care with kin/family who are under the age of 15 require their parents to provide them with their Medicare details, which often does not occur. As a result, for those children to access medical care, kin must pay full fees privately. Multiple reviews have extolled the urgent need for children in voluntary kinship care to be seen by a general practitioner within 30 days of going into care, and, if needed, to receive specialist care within three months.
We will update members on the Minister's response.

Meeting with Mental Health Reform Victoria
We recently met with Mental Health Reform Victoria (MHRV) to discuss our reflections on the Final Report of the Royal Commission into Victoria's Mental Health System recommendations and how we would like to be engaged in the implementation process.
We expressed our view that there was a general apprehension in the medical community over implementation (for example regarding the role of the 'hubs' in intervention and treatment and what role clinicians will play), and that psychiatrists have a strong desire to be involved early in the implementation process, and not to be merely consulted towards the end as some sort of 'box ticking' exercise.
We also touched upon the need to avoid duplication of existing services, the critical importance of further workforce investment, and the need to have better integration of mental health care with the NDIS.
MHRV has pledged to work closely with us in implementing the recommendations and we look forward to collaborating with it to ensure that the Report leads to genuine reform, as opposed to representing yet another lost opportunity.
Tags