#302 President's message: Keeping doctors connected is vital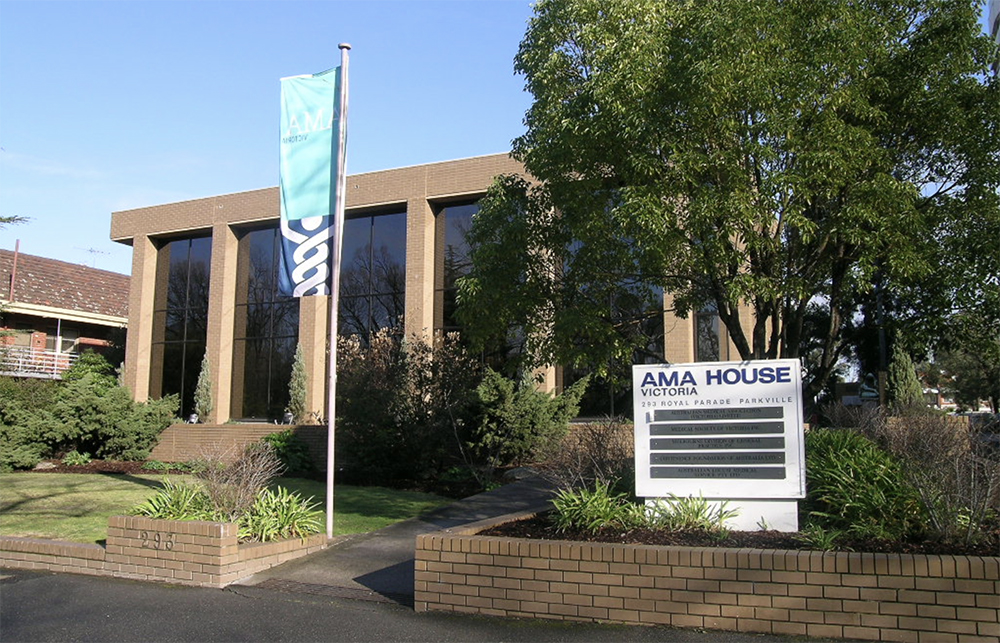 3 June 2021
I am honoured and humbled to be given the opportunity to be President of AMA Victoria.
I grew up in Melbourne's south eastern suburbs and attended Monash University's medical school. Whilst there I became involved in the local Medical Student Association, following which, as a graduate in 1985, I joined the Australian Medical Association and became active in the (then) RMO subdivision (now the doctors-in-training subdivision), eventually becoming Chair of that group. When the AMA created a national doctors-in-training role I was elected to it and over six years helped lay the foundations for today's current Federal Council of Doctors-in-Training. I am a consultant anaesthetist in a tertiary Melbourne teaching hospital, overlapping with a private practice.
I still remember how stressful those doctors-in-training years were, and how too often, learning to be a doctor felt like a fight to prove myself superhuman, on so many fronts. I know many doctors share these feelings and the system that promulgates this must change – for the sake of both the doctors and patients. It's why the doctors-in-training class action is one of the most important steps we can collectively take to reform the workplace, both for those working in the system now and for those to follow. I look forward to continuing to strongly support this cause to drive the real structural reform we so desperately need, hand-in-hand with our current cohort of doctors-in-training.
It's fair to say my early experiences certainly sparked an enduring passion for workplace issues and industrial relations. Some of our younger members might not know how very close the medical profession came during the early 1990s to being absorbed into, and represented by, one healthcare super union. I fought hard then to create a stand-alone union specifically for doctors, operated by doctors, and won. I am proud that here in Victoria, decades later, the medical profession is well represented - both at the bargaining table with the State Government and, more broadly, by AMA Victoria and conjointly with ASMOF Victoria, which represents all doctors working in the public health system across our state. I intend to carry on these traditions by representing and engaging with all doctors - listening and fearlessly taking your concerns to those in power who need to hear them.
As Chair of Federal Council from 1999-2001 and again from 2009-13, and as Vice President of AMA Victoria for the past three years, I am across the great many issues all doctors face in trying their best to deliver the highest quality of healthcare, under enormous, increasing pressures and expectations.
Problems for general practitioners, who are funded by the Federal Government but deliver care within a state-run health system, have never been more acutely evident than during this past COVID-19 year. Whilst it is extremely frustrating that this has not been resolved before now, the pandemic has uniquely shone a spotlight directly on this problem. The fact is that general practice is the spine of Victoria's protective COVID-19 vaccine administration. It has provided us with an opportunity to highlight to the State Government that it needs a meaningful two-way relationship with general practitioners and that it needs to collaborate with general practitioners to include their views and needs in planning and building an effectively integrated, efficient health system in Victoria.
It does finally appear that the Victorian Government is starting to listen and "get it", but there is so much more work to be done. I will continue to personally hold the Victorian State Government accountable to this during my two-year term as President and I will also ensure, along with our AMA Victoria Board members, that the concerns of our Victorian-based general practitioners are also communicated to AMA Federal when requiring advocacy to the Federal Government.
Similarly, many issues are before private, non-general practitioner specialists, where much also falls to AMA Federal but AMA Victoria punches above its weight with influence at AMA Federal. We understand the implications for effectively small businesses and the impacts of pandemic management, including ceasing their ability to functionally operate. We have advocated for telehealth, likely to continue in perpetuity, and improvements related to private health insurance, but have opposed US-style managed care. This requires a consistent membership approach.
AMA Victoria must find ways for its members to connect with each other, build networks, share information and support each other. Whilst I regret online meetings will be a reality for some time yet, I am convinced AMA Victoria must keep connecting doctors from all walks of the profession. This is our true, hidden, value proposition – connecting regional and metropolitan-based doctors, private specialists with doctors-in-training; public hospital specialists with general practitioners – and we can best achieve this through our subdivisions. It will be a challenge, but over the next two years I am determined to resurrect our subdivisions and I am very open to your ideas on how best to achieve this. I am eager that, when it is safe, we can depart Zoom meetings and have the subdivisions physically meet, safely, with all sections of our medical profession interacting to inspire and support each other.
Over the next two years, as we weave our way through the COVID-19 global pandemic, members' occupational health and safety and industrial relations issues, as well as the safety of the community, will be front of mind for me and the AMA Victoria Board. Our chronically fatigued public health system (both physical and mental) suffers due to underinvestment over many years whilst the population has doubled, resulting in an acute public health system crisis and workforce issues that must be addressed, and which existed even prior to COVID-19.
I look forward to working with the other six members of the AMA Victoria Board to address these issues and more. It is a marvellous Board, with a mix of skill and experience, old hands and emerging future leaders. Very pleasingly, in line with our Constitution, a majority of women will lead our organisation.
I remain optimistic for the future of the medical profession as we all work together for others, as the ultimate public servants.
Dr Roderick McRae
AMA Victoria President
Dr McRae is an anaesthetist, intensive care physician, lawyer and bioethicist.

Tags